From the S&S Archives
La Belle Marmalade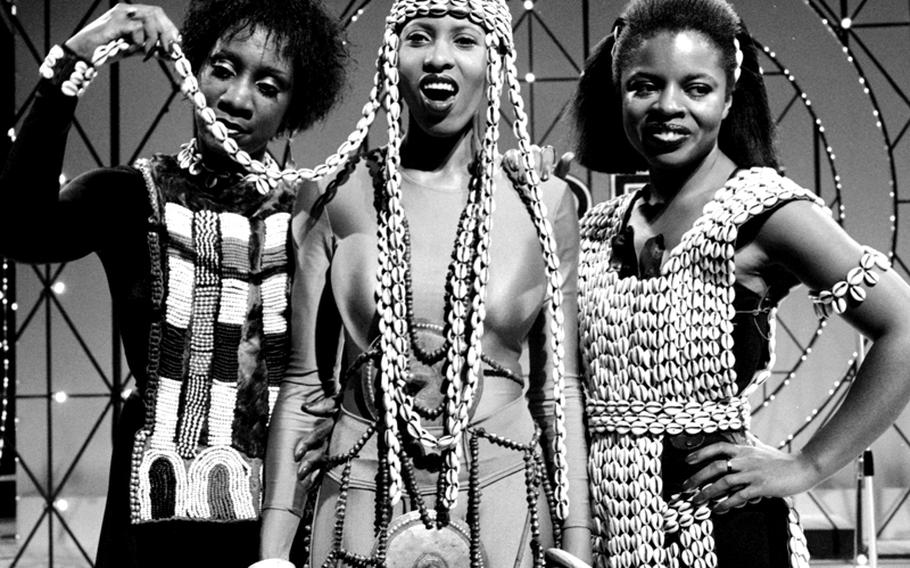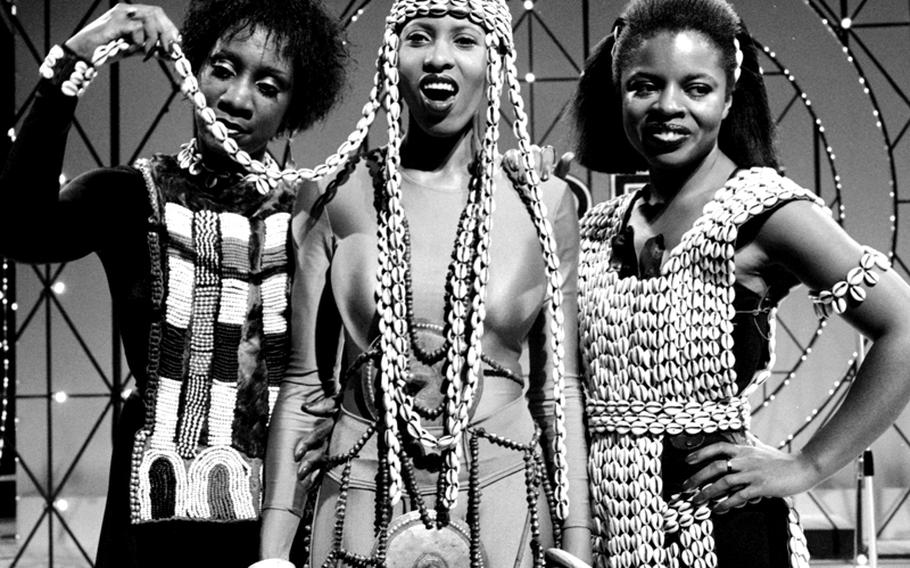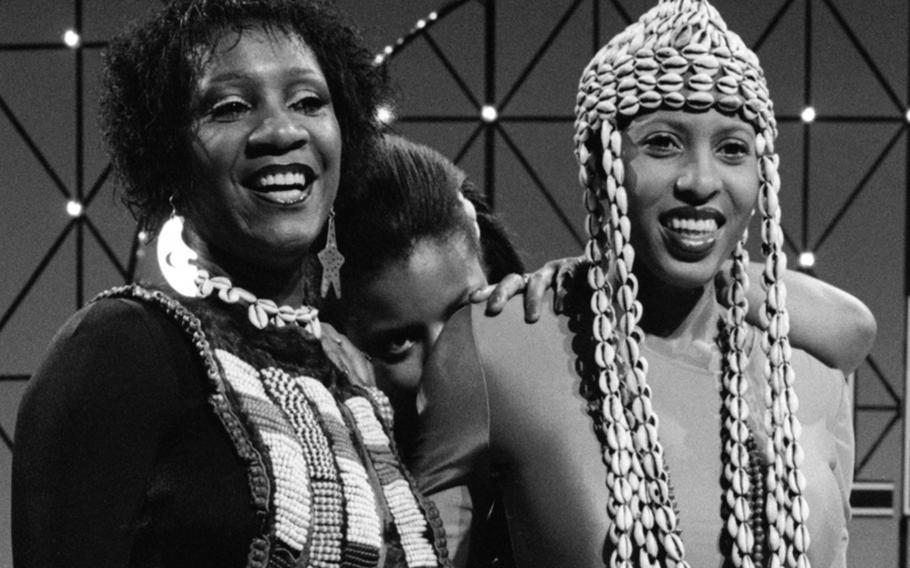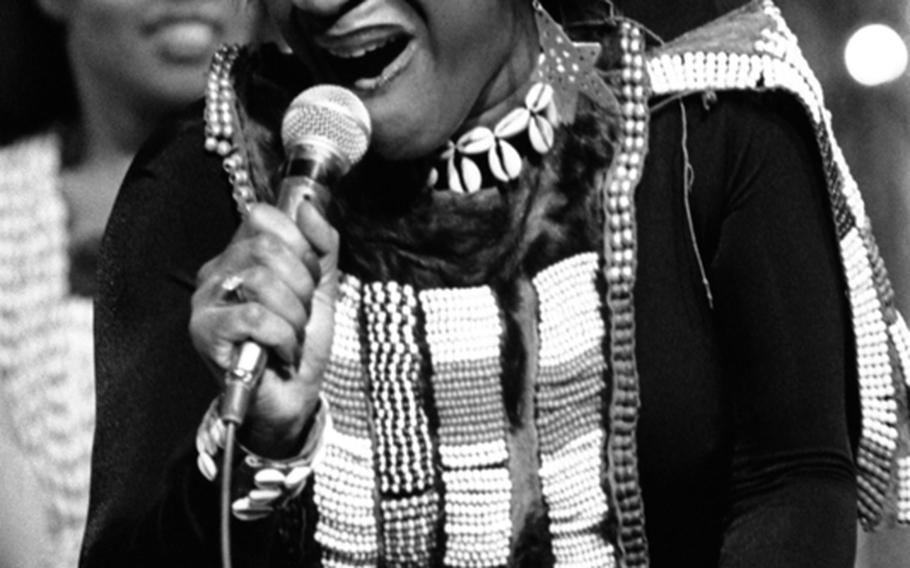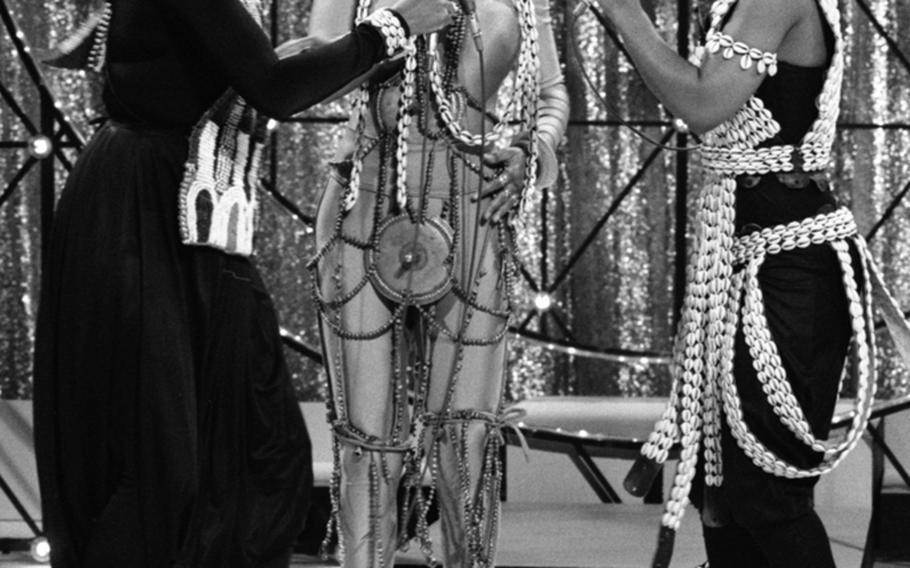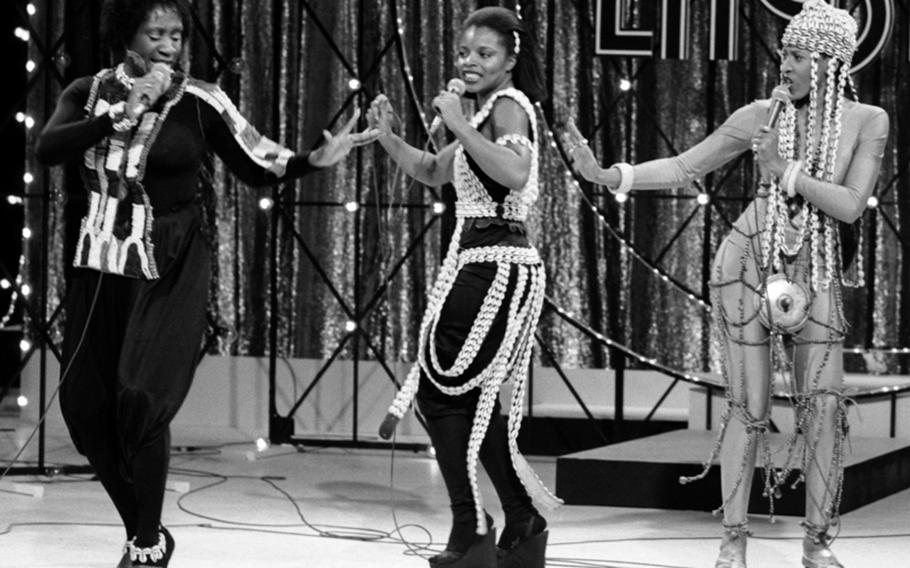 LABELLE, dressed in surreal silver spacewoman costumes, emerged into the national consciousness a couple of years back with their hit single, "Lady Marmalade." Now they are planning to emerge onto Broadway.
The flashy costumes and correspondingly flashy show have become a LaBelle trademark. "At the Metropolitan Opera House show we asked people to wear something silver," said Nona Hendryx, who writes most of the material for the trio, "so that we and our audience were the same, because our audience is as much a part of the show as we are."
They were in a Frankfurt studio taping a show to be aired on German TV in December. They returned to the States for a tour that will bring them back to Europe this winter.
But the band-style tour may soon be a thing of the past for them. Their stage show has drifted so much out of the straight concert mold that they are planning to open on Broadway soon, and play the theater circuit instead of the concert halls.
"LaBelle in the last two or three years have been doing very theatrical shows on stage," said Vicki Wickham, manager of the group. "It wasn't planned — it just happened that the sort of numbers Nona writes, and the way the girls perform them, turn out to be very theatrical.
"We flew Pat (Patti Labelle) in the Nightbirds show — with Phoenix we had great fun with cranes bringing her up out of the ground. It just began to become a theater show."
Patti, energetic leader of the group, explained some of the concept of the Broadway venture:
"We're writing it from the Nightbird album, Phoenix album, Chameleon album — from then till whenever we finish. The show's going to be called `Nile Women.' We're going to give it to schools for kids to do, colleges for anybody to do. And we can take it out on the road whenever we want. It's just like a Broadway play, like `Guys and Dolls' or something.
"Nona is basically doing all the writing."
Wickham said the production will, hopefully, open in about a year.
"We'll tour it like you would a Broadway show. During concerts you play various halls — some are 3,000 seats, some are like 10,000, 15,000. We want to keep it to like three, four, five thousand and play maybe a week in a place, two weeks in a place, three weeks — and really do it like a traveling theater show.
"Except a little bit backwards because you normally tour a play out of town for several months or years and then bring it into town, but New York's our best and strongest market."
Nona Hendryx and Sarah Dash are the other two-thirds of the group. All three are friendly, articulate, intelligent women who leave their raw edges in the dressing room with their exotic costumes.
Nona said one of the basics in putting the show together is to keep the audience from getting bored.
"Our goal is not to do one show and then keep doing it and doing it and doing it until people are bored with it."
Although they are aware of what must be done to continue to do well commercially, LaBelle draw some lines. "Lady Marmalade" was, Nona conceded readily, produced for the charts.
"To survive in the industry you have to be part of the song product — but I wouldn't do a song like 'Shake. Your Booty' or 'Get Down, Get Down.'
"I would do a song that had a disco beat and feeling to it, but I would rather do something more meaningful behind it with the voices.
"Where we are is to have something to say to people, politically, socially, economically — entertain you at the same time — and also deal with your fantasies.
"We're very aware of the children that have to come after us and live in this world 100 years from now. I want the children then to understand that there were people who were aware of the problems."
---
---
---
---