Joint Base Andrews enters lockdown after bomb threat
---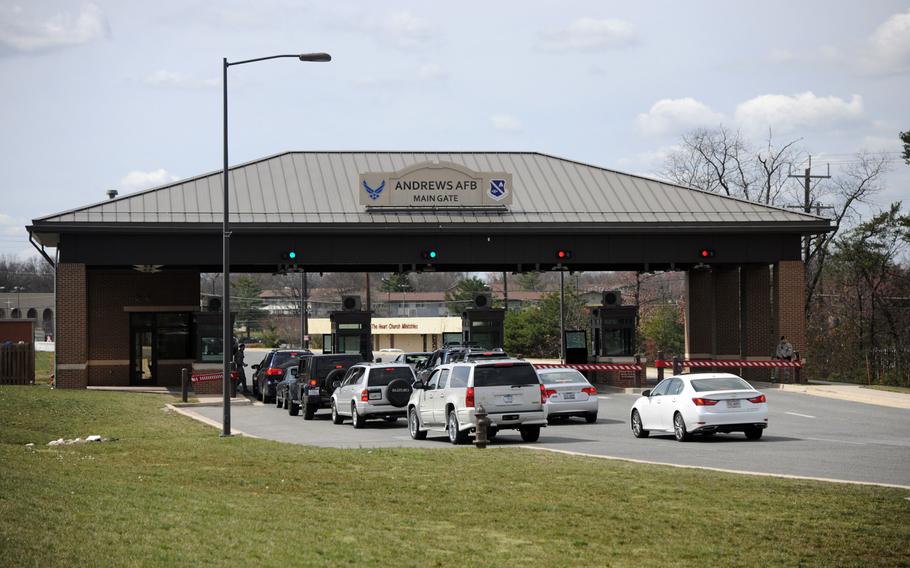 Joint Base Andrews went on lockdown Thursday after a woman claimed to have a bomb strapped to her chest at the main gate, Air Force officials said.
The woman was taken into custody before explosive ordnance disposal team members determined she did not have an explosive device, an Air Force statement said.
The woman entered the Visitor Control Center around 5:15 p.m. and informed the guard she had a bomb, the statement said. Security personnel immediately locked down the area, and emergency response personnel rushed to the gate.
"All base residents/personnel should avoid the area in the meantime" despite the situation being "diffused," an announcement posted on the base's Facebook page said.
Col. Brad Hoagland, Joint Base Andrews and 11th Wing commander, said every threat is taken seriously.
"Our first responders train for these types of scenarios on a regular basis," he said.
"Fortunately, this incident was diffused quickly and was determined to be a false-alarm."
---
---
---
---