'It happened so quick,' recalls mother of Fort Sill teen who died from coronavirus
by
Rose L. Thayer
July 16, 2020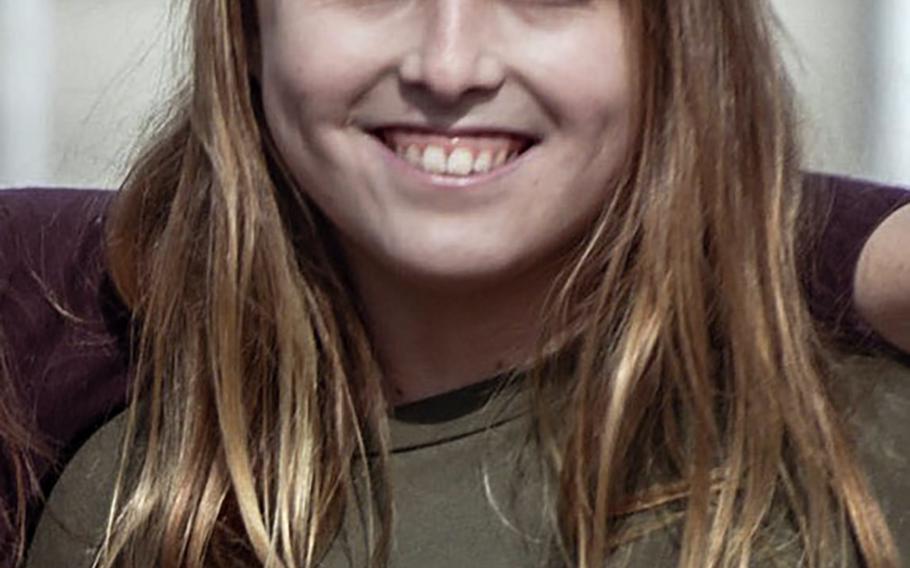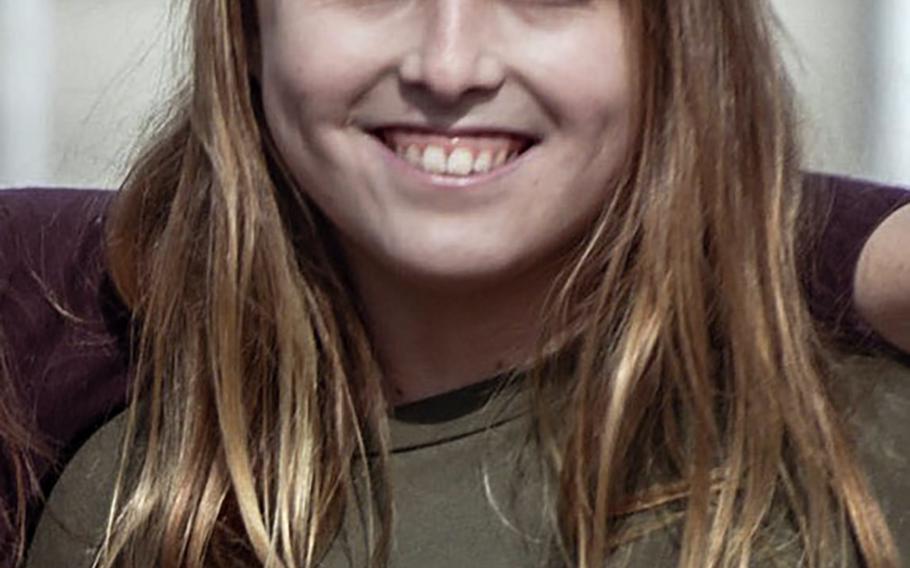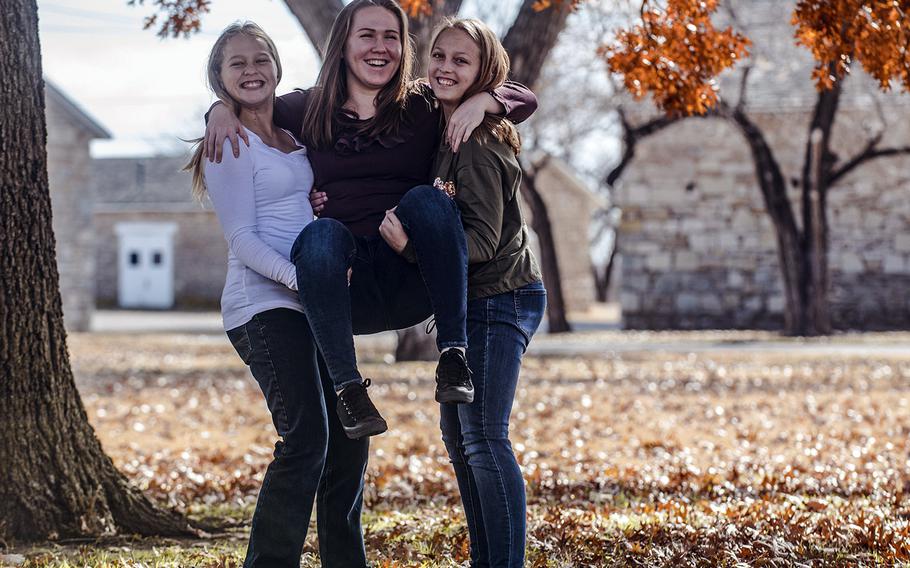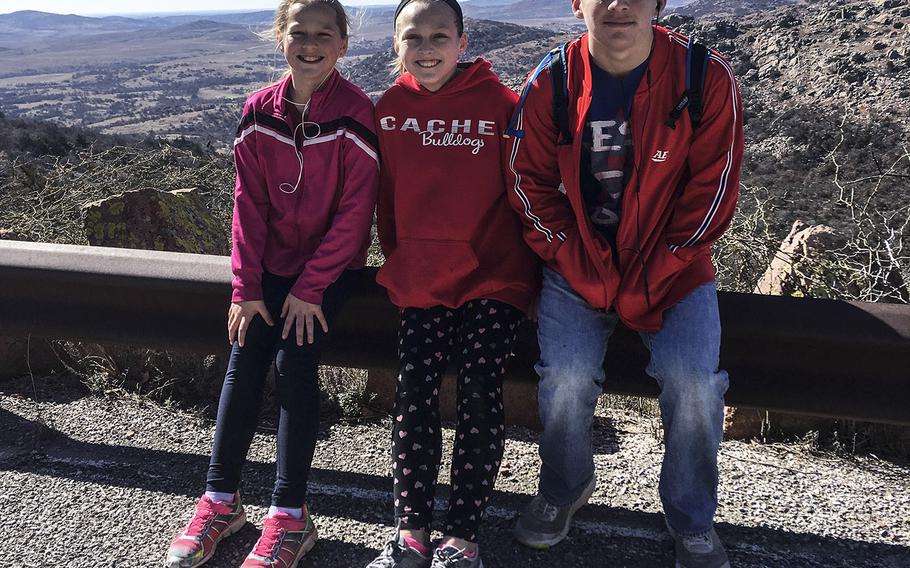 Stars and Stripes is making stories on the coronavirus pandemic available free of charge. See other free reports here. Sign up for our daily coronavirus newsletter here. Please support our journalism with a subscription.
Anna Carter began to feel tired last week.
The 13-year-old had attended two days of socially distanced dance classes, and thought she'd just overdone it. Her muscles were sore, so her parents encouraged her to stay home and rest.
For the past three years, Anna had battled scleroderma, an autoimmune rheumatic disease, which occasionally left her feeling this way, said Amber Carter, her mother.
On Friday, her parents decided it was best to bring her to Comanche County Memorial Hospital in Lawton, the city just outside of Fort Sill, Okla., where the Marine Corps family is stationed.
"It happened so quick when I got there," Carter said. "She was literally just plucked from us."
Anna died shortly after arriving at the hospital. After her death, the family learned she had tested positive for coronavirus.
Six military dependents have died from the virus since the start of the pandemic, though the Defense Department declined Thursday to provide details on the ages of those military family members. Of the 2,478 reported cases among dependents, 89 have required hospitalization, according to the Defense Department.
Anna's father, who has served nearly 20 years in Marine Corps, did not want to be identified, seeking to maintain his privacy.
Soon after Anna's death, her four siblings and parents would learn they too had somehow contracted the virus and have been confined to their home as they grieve. None of them have had similar or consistent symptoms, including Anna, who never had a cough or fever, Carter said. Through contact tracing, no one else the family has come into contact with had tested positive for the virus.
"It is hard because we're a really close family," Amber Carter said. Over the weekend, Carter began looking for photos to share that included only Anna, and she said she's struggled to find one. In most photos, Anna, the middle child, is smiling next to her siblings.
Children and younger people have fared better against contracting and becoming seriously ill from that coronavirus, though researchers have said they don't have enough information on the new illness yet to understand why. There have been nearly 3.5 million confirmed cases in the United States with more than 137,400 deaths, according to Johns Hopkins University.
Children ages 5 to 17 account for about .1% of all U.S. coronavirus-related deaths, according to the Centers for Disease Control and Prevention. In Oklahoma, Anna's death was the first for a person younger than 17.
"We cry. We cry at least once a day. Then we stop, pick up the pieces and find a reason to move on," Carter said. "It's hard to clean our house. It's hard to get up in the morning. The mornings are hardest. You doze off and wake to reality that she's not here with us."
The family had taken precautions — wearing masks, staying home as much as possible and avoiding crowds, she said.
"Before this all happened, I thought she would be OK. She's so tough. She never complained about chronic pain," Carter said of Anna's strength in overcoming the challenges of scleroderma — a disease that required she take four daily medications and a slew of vitamins.
The disease is characterized by a buildup of collagen, which can make skin tough, so Anna had even begun a strict routine of moisturizer and stretching to keep herself in the best condition possible. She did, after all, want to become an actor.
"Since she was old enough to know what pretend play was, she has been an actress," said Carter, who now wishes she'd taken her daughter to auditions as she'd wanted, but military life didn't afford the opportunity. "She never had a drive to be anything else, because that was what she wanted to be. I think she would have become one. There was no other way. She's just one of those people who walks into a room and she's going to light it up."
As the family struggles to move forward, Carter credits her strong Catholic faith for pulling them through and is grateful for the outpouring of support and prayers she's received from family, friends and strangers online.
"There is still good in the world, and she has shown us that," Carter said.
She's also comforted knowing Anna lived a full life in her short 13 years. She climbed Mount Fuji during the five years her father was stationed in Japan, she visited the Grand Canyon and toured the U.S. Capitol. In one long summer vacation, the family traveled through 13 states and two countries.
"She did more in her lifetime than a lot of kids," Carter said. "She really got to experience a lot of things, but I know she would have liked to have more years on this planet."
Though they are trying to remain as private as possible during this time, Carter said she wanted to share Anna's story at least once, because her daughter had a personality that made people gravitate to her. When they moved from Japan, she left behind countless friends.
"She was just a good-hearted kid that had a wild sense of humor. Sometimes that could be annoying but not with her, she just wasn't like that," Carter said.
She also fears her daughter's death could become politicized under the current debate over record-breaking growth in cases in some states and whether people should be required to wear masks. She does hope people will consider choosing to wear a mask out of "kindness and compassion toward others, not because they are mandated to."
However, Carter did consent to a friend to create a GoFundMe campaign in Anna's honor. Though she said the family doesn't need any financial support, it will be nice to be able to honor her daughter's memory.
Donations have reached more than $27,000. Carter plans to use the funds to install a statue in Anna's honor in their church rectory. With the remaining money, the family plans to create a scholarship fund to go toward children diagnosed with scleroderma or their immediate family members, with priority given to students of medicine or acting.
Once it is safe, the family will hold a viewing, to provide Anna's siblings closure, and hold a Mass at their local Catholic parish.
thayer.rose@stripes.com Twitter: @Rose_Lori