Islam critic backs out of West Point cadet event after protests
by
Leo Shane III
January 31, 2012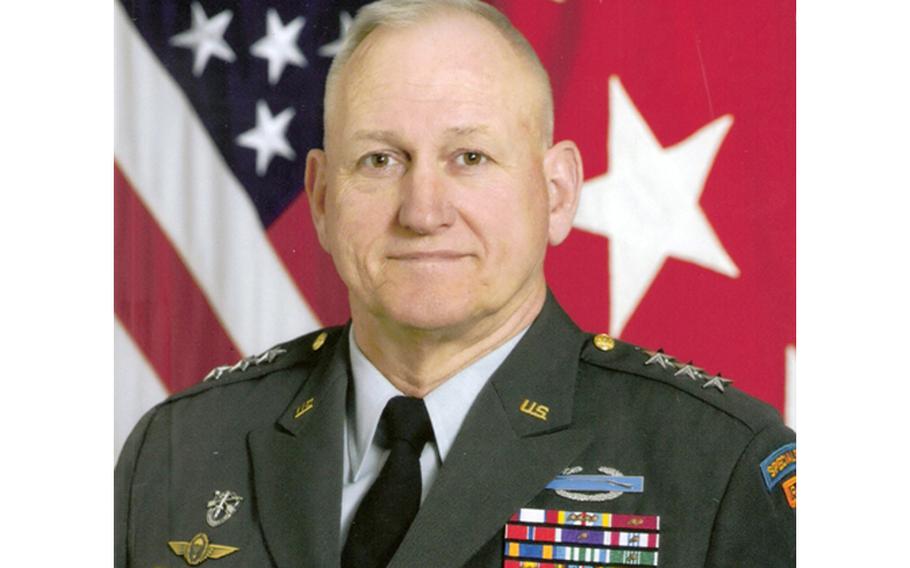 WASHINGTON — Retired Lt. Gen. William Boykin, whose past remarks on the Muslim faith have drawn the ire of religious tolerance advocates, on Monday canceled his scheduled appearance at a U.S. Military Academy prayer breakfast amid protests from students and faculty.
In a statement, officials from West Point said that Boykin voluntarily withdrew from the Feb. 8 event, and a replacement speaker will take his place. The decision came after days of protest from groups on and off the campus angry with the school's invitation.
Boykin, now a fundamentalist Christian minister, has been a target of criticism for years since comparing the wars in Iraq and Afghanistan to a holy war while he was still serving in the Army. Since his retirement in 2007, he has repeatedly called Islam the greatest threat that America faces, and compared its followers to Satan.
West Point officials had defended Boykin's inclusion in the event, saying his presence would add to "the broad range of ideas normally considered by our cadets."
But groups like VoteVets.org, the Military Religious Freedom Foundation, and the Forum on the Military Chaplaincy blasted that decision and petitioned Pentagon leaders in recent days to rescind the invitation.
MRFF founder Mikey Weinstein said more than 100 faculty members and students at the academy reached out to his group to protest Boykin's invitation. Weinstein said most were Christians, fearful of speaking out against the school's leadership.
"This is exactly the wrong kind of message for the military to send," Weinstein said. "We're just handing al-Qaida material to use against us."
On Tuesday, those groups praised Boykin's withdrawal.
"I'm glad that the cadets will not be forced to hear the words of an anti-Muslim general whose rhetoric does not align with the values of our military and also endangers our troops in combat," said Jon Soltz, co-founder of VoteVets.org.
Officials from the Council on American-Islamic Relations also called the move an important step forward for the school.
"We hope that the speaker who replaces him will offer cadets a spiritual message that promotes tolerance and mutual understanding," group national executive director Nihad Awad said in a statement.
shanel@stripes.osd.milTwitter: @LeoShane
---
---
---
---