Immigrant's 18-year dream to join US military finally becomes reality
by
Claudia Grisales
April 24, 2019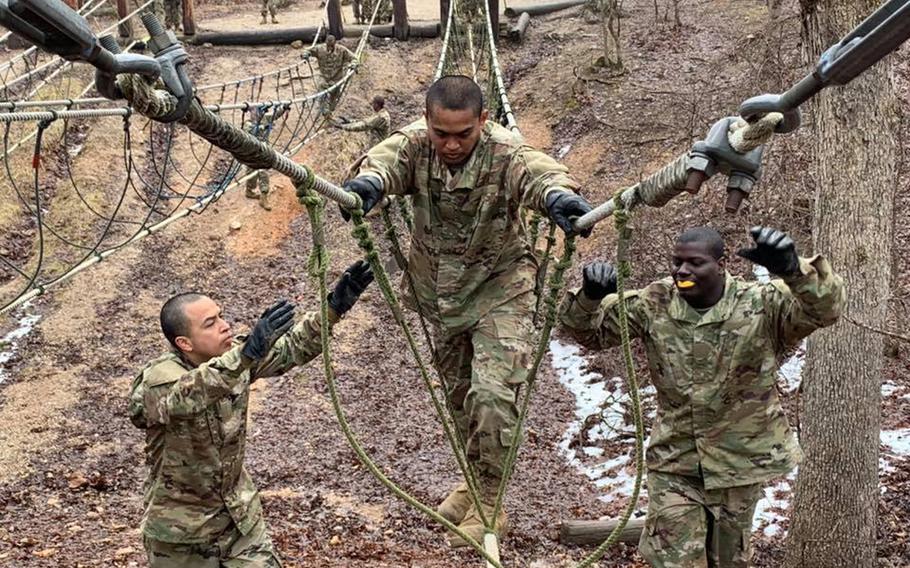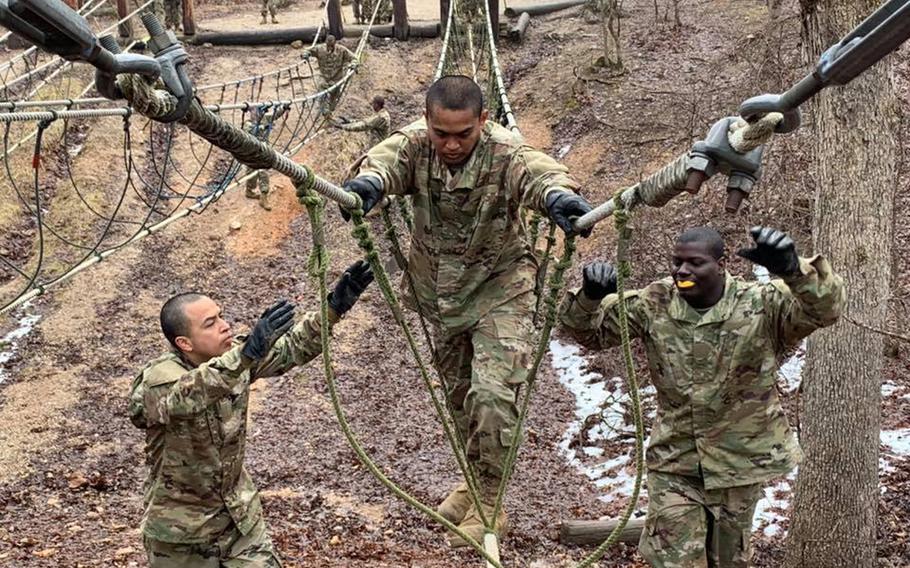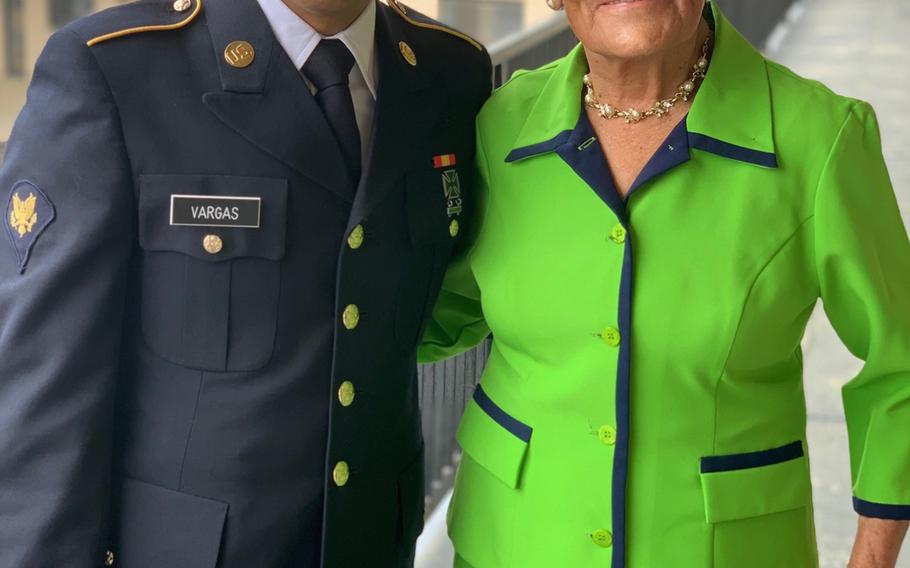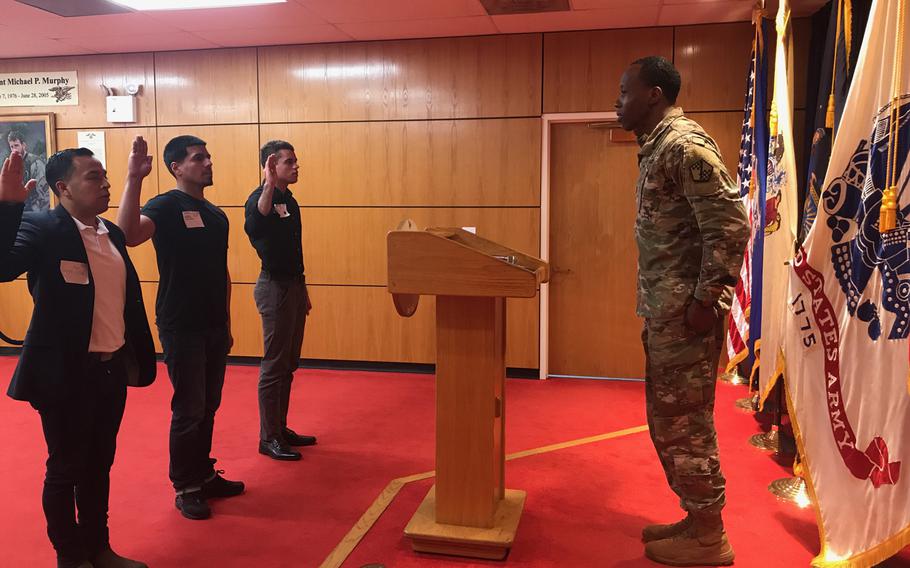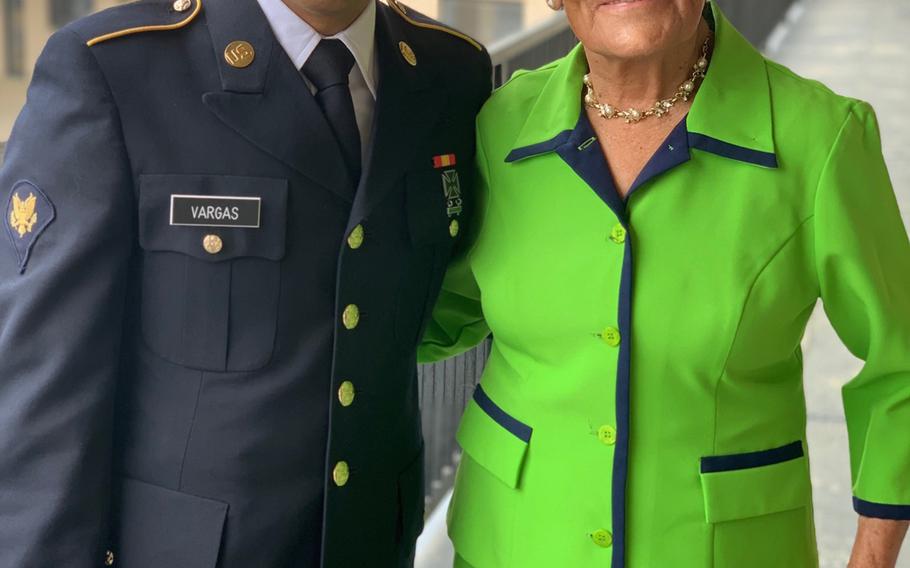 WASHINGTON — It's been a long road to Cesar Vargas' dream to join the U.S. military.
About 30 years ago, Vargas crossed illegally from Mexico into the United Sates with his recently widowed mother and three siblings. He was only 5 years old.
For most of his life, he was undocumented in the United States, attending prestigious schools and becoming a New York City lawyer. He worked with former President Barack Obama's administration on the program called Deferred Action for Childhood Arrivals, or DACA, which allowed immigrants known as Dreamers to pursue schooling and other opportunities.
But one mission remained: Vargas made a vow to join the military when he was a high school student after the 9/11 attacks. On Thursday, the 35-year-old will realize a major milestone in that dream, graduating from the Army Reserve's Basic Combat Training at Fort Leonard Wood in Missouri.
"I am finally here, almost two decades later," Vargas said Wednesday by phone. "I grew up like any New Yorker. I tried to enlist after 9/11, but was told I couldn't. I felt like my whole world collapsed. Now, it's realizing a dream."
Following his work with the Obama administration, Vargas joined the 2016 presidential campaign for Independent Vermont Sen. Bernie Sanders. There, he met his future wife, Yesenia Mata, a U.S. citizen, and they married that year. Marriage turned out to be Vargas' only channel to gain permanent residency and with that, he joined the Army Reserves in December 2017, not long before the age cut off of 35 years old.
Vargas' watershed moment Thursday will be a lonely affair: He won't have family at his graduation. His mother, Teresa Galindo, 74, remains undocumented and can't attend the ceremony because she isn't allowed on the base. However, she traveled from New York to Missouri and will be watching the festivities from a Facebook livestream outside the base.
"It's a bittersweet moment," the native of Puebla, Mexico, near Mexico City, said Wednesday while visiting with his mom.
Galindo agreed.
"Now that this moment has come, I am happy, I am so proud of him," she said in her native Spanish. "But also, I am sad because they won't let me go in. But now more than ever he is going to fight for the immigrants, for parents like me that they don't let in and he is going to fight for our rights."
Galindo said a few years after her husband died, she brought her four children, ages 11 and younger, under dark skies across the U.S. border near Tijuana, Mexico on the night of May 10, 1990. It was 3 a.m., Galindo remembers. Vargas remembers running as he held his mother's hand with his two older sisters and a younger brother in tow.
"Taking my four little ones, that decision to risk my life, the lives of my children, now that they are grown, I am grateful to God," Galindo said. In Mexico, "I couldn't give them the lives I wanted to give them. I wanted to give them a better life."
The family immigrated to the New York City area, where Vargas attended Brooklyn's James Madison High School, which is known for high-profile alumni such as Sanders, Supreme Court Justice Ruth Bader Ginsberg and Senate Minority Leader Chuck Schumer, D-N.Y.
By the time Vargas turned 17, his dream to join the military had begun. Soon after, the 9/11 attacks solidified his resolve.
"That was something I took very personally," he said.
However, Vargas was thwarted time and time again, applying to attend the U.S. Military Academy at West Point and being denied, among other attempts.
He then diverted his military plans to become a lawyer, attending law school at the City University of New York. He fought alongside Senate Democratic Whip Dick Durbin of Illinois and others for the Dream Act, the 2017 proposal to protect undocumented immigrants from deportation, and still considers himself a Dreamer today. In 2016, he overcame several legal hurdles to become one of New York's first openly undocumented lawyers.
He's since worked on dozens of legal cases, including ones involving military servicemembers, veterans or their relatives facing deportation under President Donald Trump's administration.
Vargas continued his political work with the Obama White House and Sanders, eventually becoming senior counsel for New York City Councilman Carlos Menchaca. He then married, became a resident soon after and joined the military.
"Cupids arrow unexpectedly hit me," Vargas said. "I could finally do something. I made a commitment to my country."
But even as a permanent resident, Vargas' plans to join the military remained in flux.
Under the Trump administration, which has made an end to illegal immigration a key issue, Vargas faced a rigorous background check and a series of new requirements. By 2018, his enlistment was finalized and he began his 10-week bootcamp program in the spring.
"It was definitely difficult serving an administration that has been hostile to immigrants, but to me, regardless of the administration, presidents come and go, but my service will endure," Vargas said. "Four years, eight years, there will be another president. As a lawyer, as a solider, I am going to uphold our Constitution and I am going to continue to serve."
He's among the older crowd at basic training, Vargas said.
"I am probably one of maybe 8 or 10 recruits who are around 34, 35" years old, he said. And basic hurt.
"It was perpetual pain, body aches," he said, laughing.
Vargas will next attend Advanced Individual Training to become a specialist trained in confronting biological and other forms of warfare. He had initially wanted to join the Marines, but the Army offered a higher eligibility age and, over the years, Vargas had many friends join the service.
He'll return home in July to restart a new phase of his career as a lawyer after giving up his position with New York City. As a reservist, Vargas will serve a weekend a month, two weeks of the year and must be prepared to deploy at any time.
Eventually, Vargas hopes to become an American citizen and is undergoing the process now, which could take months or a year under the Trump administration, he said. He also hopes his mother can finally gain legal residency as a result of his new status.
"I had three objectives: to protect my mother through my military service, fulfill a promise that I made to myself and my country and defend my home," Vargas said. "In the Army, we are all Americans."
grisales.claudia@stripes.com Twitter: @cgrisales