IG review finds 'serious deficiencies' in 1 of 10 sex assault cases
by
Wyatt Olson olson.wyatt@stripes.com
July 16, 2013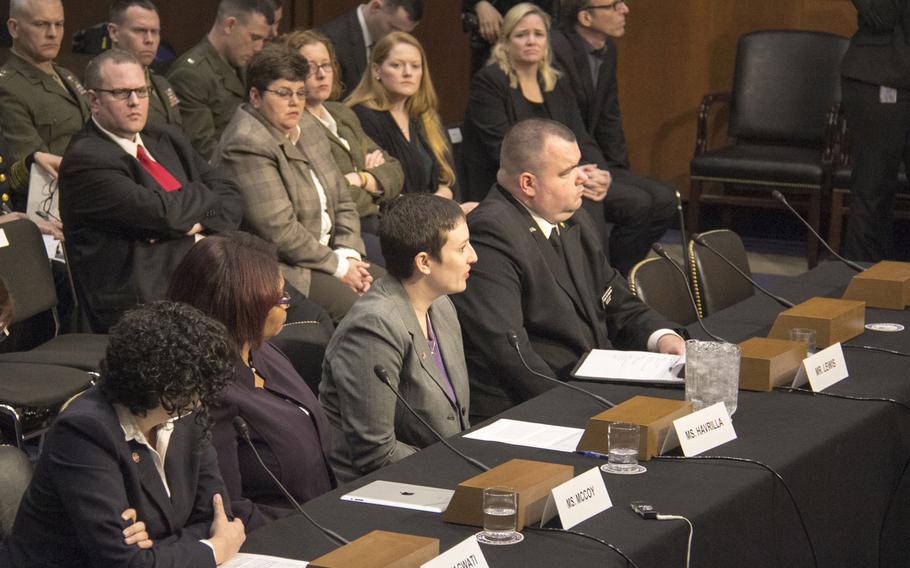 One in 10 investigations of military sexual assaults in 2010 had "serious deficiencies," according to a report by the Defense Department's Inspector General released Monday.
The areas of deficiency included interviewing, documenting and processing crime scenes, collecting evidence and making investigative coordination/notification.
The Pentagon has been under pressure by Congress and victims to deal more effectively with allegations of sexual misconduct and assault involving servicemembers.
The IG reviewed a random sampling of 501 of the 2,263 closed cases of sexual assault in 2010, as defined under Articles 120 and 125 of the Uniform Code of Military Justice.
Fifty-six of those cases, or 11 percent, had significant deficiencies.
The 501 cases were originally investigated by the U.S. Army Criminal Investigation Command, Naval Criminal Investigative Service or Air Force Office of Special Investigations.
Most cases reviewed had some level of deficiencies. Only 83 of the 501 cases reviewed were found to have no deficiencies. Just over 72 percent of the cases, or 362, had minor deficiencies, which meant they did not have a "negative impact" on the cases, the report said.
Among the serious deficiencies, the report found, were:
• key evidence wasn't collected from the crime scene, the victim or suspect;
• crime scene examinations were not thorough or were not completed;
• interviews of witnesses, victims or suspects were not thorough or weren't conducted.
The IG considered the 56 cases flawed enough to request the investigating agencies to reopen them. The CID, NCIS and AFOSI agreed to reopen 31 but declined to reinvestigate the remaining 25 because they "determined additional investigative activity was not practicable due to the amount of time elapsed or based on their judgment that additional efforts would be futile," the report said.
In some cases the IG cajoled an investigative agency into reopening cases. For example, the IG returned 13 cases to CID last summer for consideration of the findings, and the CID agreed to reopen four, declining review of the rest.
"After reviewing CID's response, we disagreed with their assessment of seven of the nine remaining cases," the IG report said. "We provided additional rationale regarding the seven cases for CID to consider. On January 7, 2013, CID advised that they reopened three of those cases."
The IG said it would oversee the results of the reopened investigations.
The NCIS was unable to locate two investigative files that the IG initially requested for review. NCIS records management officials were unable to determine where the missing cases were, the report said. As a result, NCIS "initiated a records inventory to determine the accountability of other sexual assault investigative records," the report said.