'I want somebody who can be fired:' Senators seek accountability, charges in family housing crisis
by
Rose L. Thayer
December 4, 2019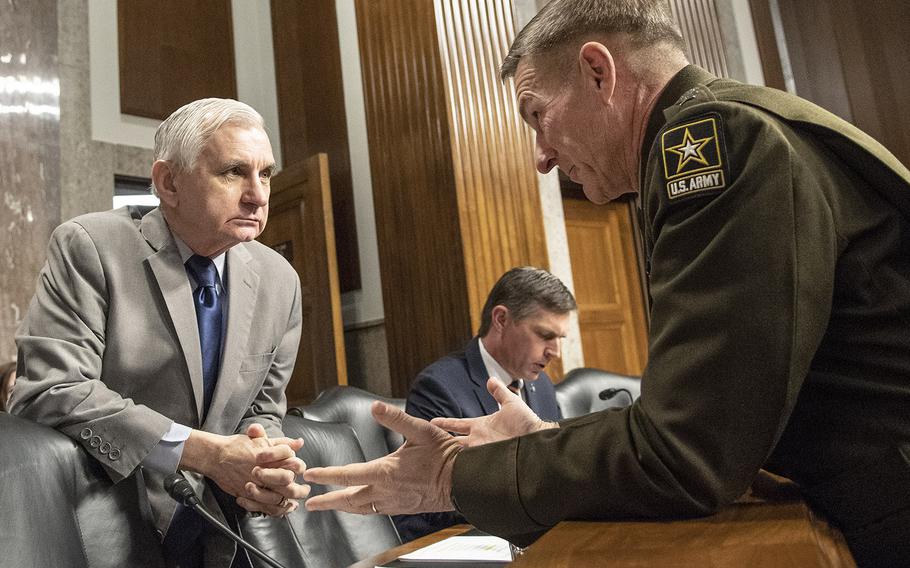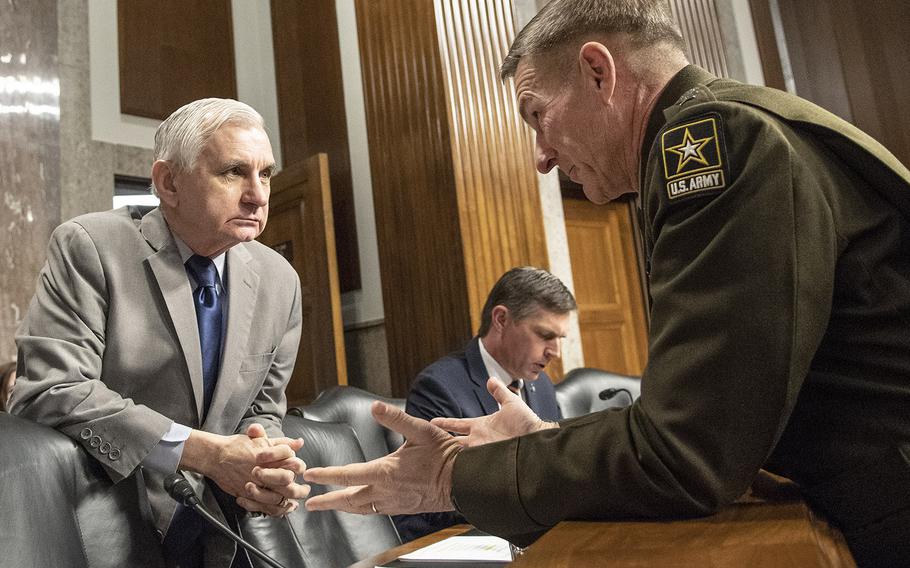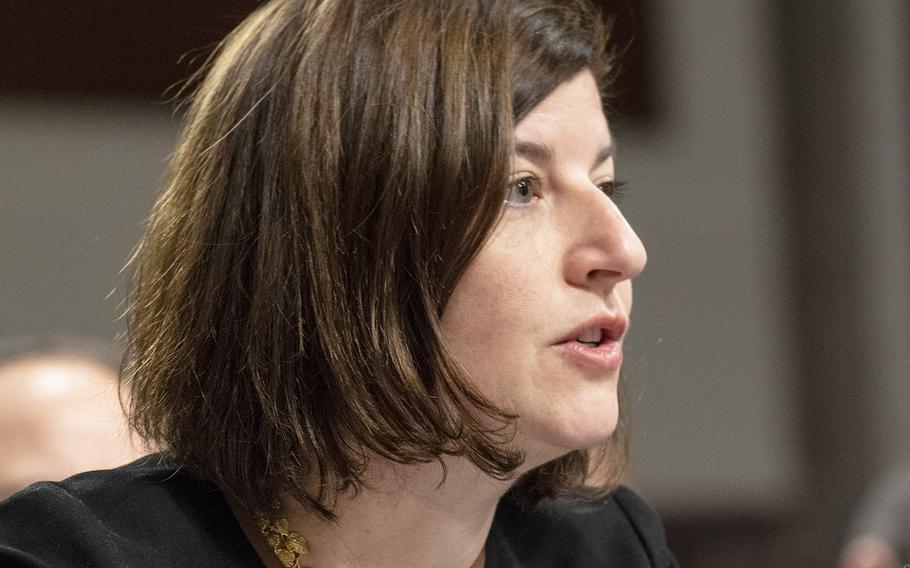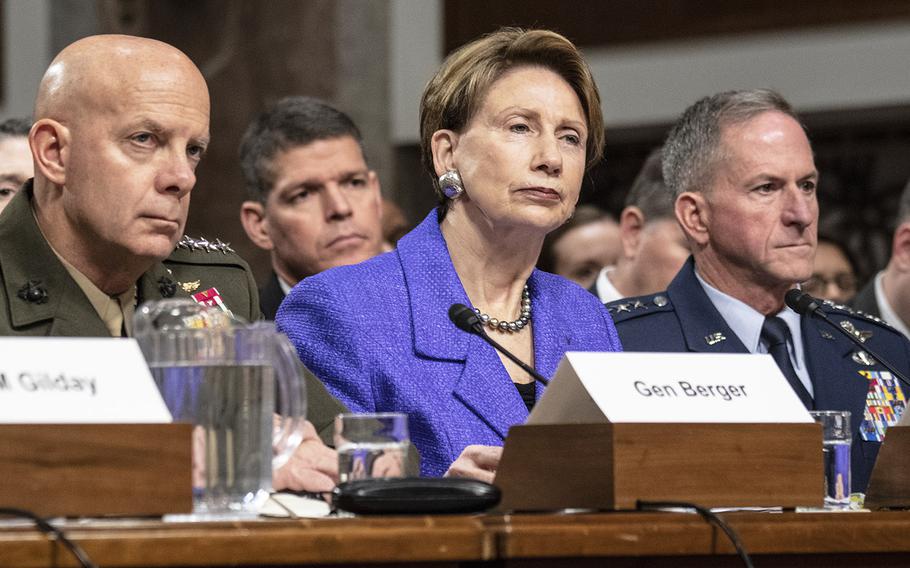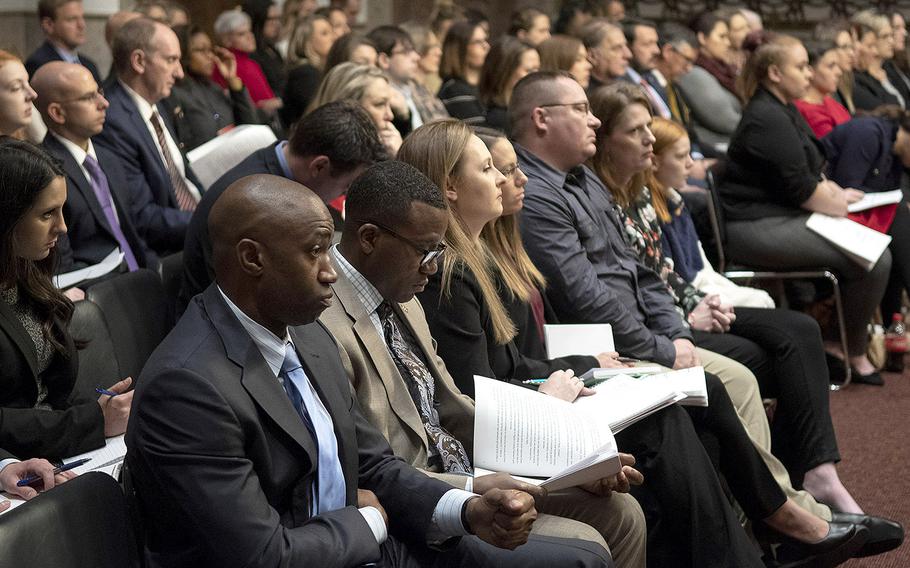 Members of the Senate Armed Services Committee expressed concern and outrage Tuesday for a lack of recourse taken to hold accountable the leadership within the military and the private companies that oversee military family housing in the wake of the past year's spotlight on the poor living conditions of some base residences.
The committee last heard from the military's top brass in March on their plans to fix problems such as mold and vermin infestations, lead paint exposure and substandard maintenance work that plague on-base housing.
Congress took interest in housing following a Reuters news agency report published a year ago highlighting these and other housing problems. Tuesday's hearing, the Senate committee's third on the subject this year, was meant to garner a progress update on fixing the housing problems.
But progress has been disappointing, Sen. James Inhofe, R-Okla., the committee chairman, said in his opening statement.
"We continue to hear regularly from families across the country about questionable practices, poor workmanship and about housing contractors not caring about the families they're supposed to be serving," he said. "When is enough enough?"
Since the Senate's March hearing with military leaders, all three services have new secretaries. On Tuesday at the hearing, Army Secretary Ryan McCarthy, acting Navy Secretary Thomas Modly and Air Force Secretary Barbara Barrett sat alongside their service chiefs, the commandant of the Marines and a representative from the Government Accountability Office. For two hours, committee members pressed them on housing solutions, with an emphasis on how to hold someone accountable for allowing such poor conditions.
"There's got to be somebody who can be held accountable here in what looks like endemic nonenforcement," said Sen. Angus King, I-Maine, who was frustrated that private companies were not forced to hold up their end of the deal. "I want somebody who can be fired."
In McCarthy's opening statement, he said one-third of housing on Army bases is rated in poor condition and needs to be replaced, one-third is considered in good condition, and the rest falls in between.
At Keesler Air Force Base in Mississippi, where all housing had to be replaced after Hurricane Katrina in 2005, 1,084 of its 1,188 homes have experienced moisture and mold, primarily because of a mistake made while installing air-conditioning units and ducts, said Sen. Roger Wicker, R-Miss.
Six months after the last hearing, Sen. Tim Kaine, D-Va., said maintenance crews tried to reuse moldy insulation during remediation of a house at Fort Belvoir, Va.
"[The management companies] all operate in the private sphere and compete hard," Kaine said. Then they "treat military tenants like they're captives, like a captive audience."
Root of the problemThough contracts, most spanning 50 years, require management companies to meet federal and state housing standards, service secretaries were quiet when asked by King who within their ranks is responsible for making certain these guidelines are met.
"Is the problem the contracts or the enforcement of the contracts?" King asked.
"I think it's both," said Elizabeth Field, director of defense capabilities and management with the Government Accountability Office, who testified based on a report released Tuesday that she authored on military housing privatization. "In many cases, the contracts were not written in such a way that the services could truly hold the partners accountable for everything they should be holding them accountable for."
Sen. Tammy Duckworth, D-Ill., expressed concern that no garrison commanders, an officer who typically functions like the city manager of the base, had been fired as a result of not holding private companies accountable at their base.
"If you had a tank gunnery range, an aerial gunnery range or a door gunnery range that was constantly hurting the troops operating at that range, and that range was not up to standard, that garrison commander would be held responsible for whether or not they held responsible whatever contractor was running that range for you and keeping it safe. So I don't understand why not a single garrison commander has yet been fired over a failure to maintain these standards," Duckworth said, garnering applause from the military families who filled the committee room.
Sen. Richard Blumenthal, D-Conn., pointed his blame toward the private companies, asking if any criminal charges have been referred related to housing. While McCarthy and Modly said no, Barrett said the FBI and the Air Force Office of Special Investigations are looking into instances of fraud reported by the media.
"Some housing issues invite concern about possible allegations that some owners manipulated data to increase their incentive awards," Barrett outlined in her opening statement.
"I'm deeply disappointed that there has been no such referral," Blumenthal said, before thanking Barrett for opening an investigation.
Stalled bill of rightsSenators and military leaders agreed that tackling housing problems would be much easier should Congress pass the National Defense Authorization Act for fiscal year 2020 and the appropriations spending bill for the Defense Department. Both bills are held up along party lines as they squabble over spending money to build a wall along the U.S. border with Mexico.
Until an agreement is reached, certain aspects of improving housing are stuck in limbo — including the Tenant Bill of Rights created as a collaboration between the three service secretaries and Congress.
"When the bill of rights is published, dispute resolution is one [right], in particular, we need to put in place as quickly as possible," McCarthy said. "It's why in many cases that the only mechanism that families have to get results is legal action. The sooner [we] can have a dispute resolution in place, it will help improve matters dramatically."
Field testified there are aspects of the bills of rights that the military doesn't need to wait on the NDAA to implement.
"What's the limitation to issuing the tenant bill of rights today?" asked Sen. Rick Scott, R-Fla.
"We could step out, but we want to do it in concert with the Congress to have the support of the Congress," McCarthy said.
Waiting for Congress offers consistency, Barrett and Modly agreed.
Some military families have decided they cannot wait for the bill of rights to offer them dispute resolution. Instead, they have chosen to hire attorneys to file lawsuits against the private housing management companies. So far, at least four multifamily lawsuits have been filed in federal courts across the country.
"I thought there was a lot passing the buck," Tampa-based attorney Natalie Khawam said about the Senate hearing Tuesday.
Khawam is representing five families suing a private housing company because of mold in their residences at MacDill Air Force Base in Florida. She attended the hearing with three military spouses involved in the lawsuit, which was filed Monday.
Khawam said she anticipates hearing different responses Thursday when leaders from five private management companies testify before the House Armed Services Committee about the military housing crisis.
"At the end of the day, I don't care whether you're part of the company or the military, if people come to you with a problem, you've got to fix it. If you don't do anything about it, you're part of the problem," she said. "The job was just not done." thayer.rose@stripes.com Twitter: @Rose_Lori