'Humbling': Airman receives Bronze Star after providing surgical care for over 600 casualties in ISIS fight
by
Chad Garland
June 5, 2020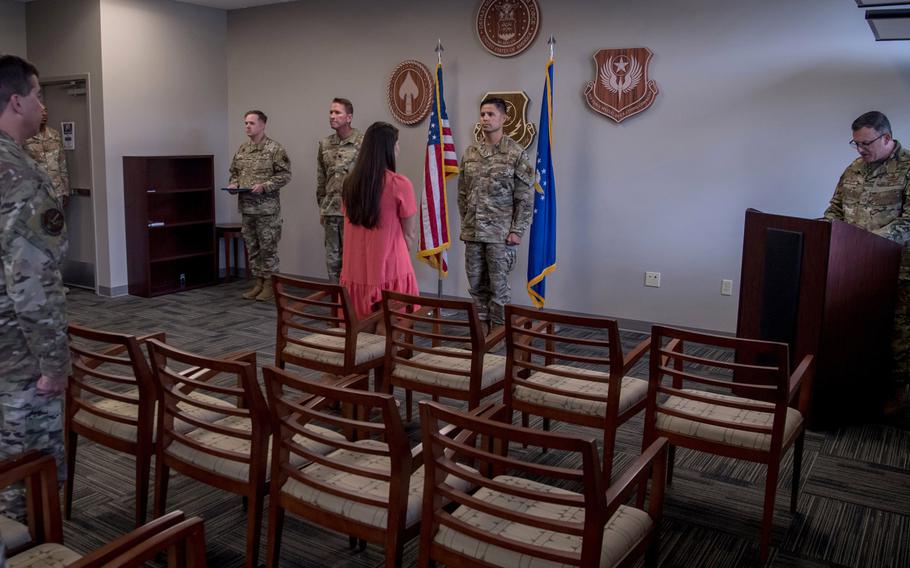 A special operations airman has been awarded a Bronze Star for his work on a battlefield surgical team during the fight against the Islamic State group, as the terrorists lost the last of their territory.
Over the course of a six-month deployment in early 2019, Staff Sgt. Johnathan Randall provided surgical care for 644 combat casualties, assisted in 16 damage control surgeries, 46 resuscitations and 70 advanced procedures "at the most forward point of combat operations," the military said this week.
One moment that stood out was during a counterattack in an undisclosed location, where he and his special operations surgical team stabilized and evacuated 51 blast and gunshot wound casualties at a forward staging point, while under constant threat of small arms and mortar fire.
Randall was awarded the Bronze Star for meritorious achievements May 20 in a small ceremony at Hurlburt Field in Florida. He described it as "humbling."
The surgical technician is assigned to the 720th Operational Support Squadron and part of a team that falls under the 24th Special Operations Wing.
"When I first got to the unit, the team I deployed with were receiving Bronze Stars and I always felt I was standing on the shoulders of giants," he was quoted saying in an Air Force statement. "To even stand beside them is a great feeling."
The deployment from January to June of last year was Randall's first. It came as the U.S.-backed forces in Syria continued heavy fighting to root out ISIS from the last areas under their control. Iraqi forces supported by the U.S.-led Operation Inherent Resolve were also still battling the group, as it mounted an insurgency in that country.
"We enable our allies to stay in the fight," Randall said. "They know they have that American team that's going to take care of them, we're moving with them and we would be right there... We built a bond."
They performed surgeries in buildings and vehicles on the battlefield, the award citation said. Randall and the other team members, who couldn't attend the ceremony due to coronavirus prevention measures, did "amazing work" in support of Operation Inherent Resolve, said Lt. Col. James Webb, Special Operations Surgical Team director of operations.
"Damage control resuscitation and surgery are challenging even in the most ideal situations, but to perform at such a high level in the most extreme environments, hours forward of the closest hospitals, is a testament to the mental and physical fortitude of him and his team," Webb said in the statement.
Randall, who joined the Air Force in 2012 and quickly made joining a special operations surgical team his goal, said it was "surreal" to be so effective as part of a small team of six people.
"It's the dream job," he said.
garland.chad@stripes.com Twitter: @chadgarland