House votes to repeal cuts to military retirement pay
---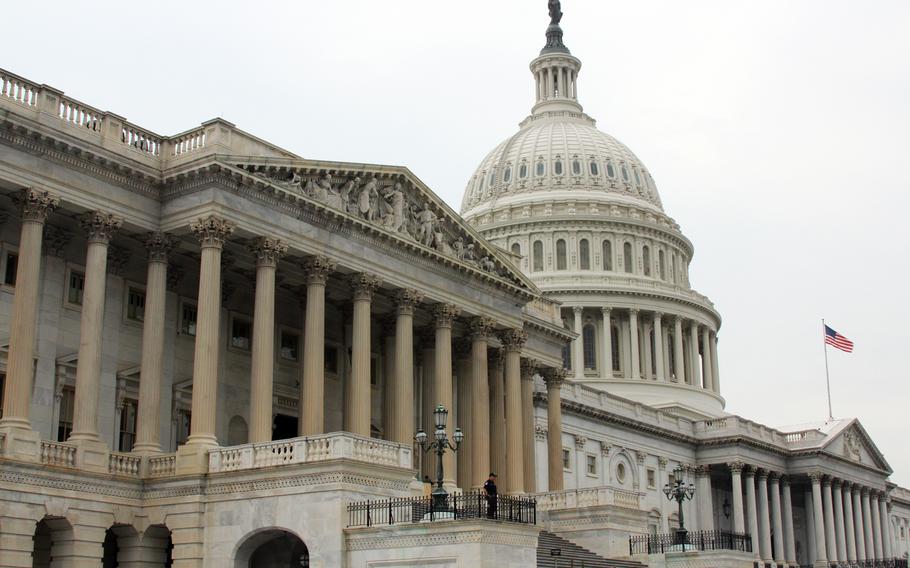 WASHINGTON — The House voted Tuesday to restore cuts that would have reduced military retirement pay by tens of thousands of dollars for enlisted and officers alike.
The 1 percent reduction in the annual cost-of-living adjustment for current working-age military retirees, scheduled to go into effect in January 2016, was part of a bipartisan budget deal in December intended to reduce the federal budget deficit and partially restore some of the automatic budget cuts that were imposed on the Pentagon and other government agencies under sequestration. The COLA cut would have saved the government about $6 billion over the next decade.
The House passed the measure 326-90. The Associated Press reported Wednesday the Senate was ready to pass the same bill.
The cut elicited strong opposition from veterans organizations, which pressured members of Congress to repeal the measure. Defense Department leaders also came out against the reductions, although they've also called on Congress to enact legislation that would curb the growing cost of military compensation and benefits.
The Military Officers Association of America estimates the retirement change will cost a typical enlisted member who retires at 40 about $83,000 over 20 years, and cost a typical retired officer more than $124,000 over 20 years. That's based on an estimated retirement package totaling about $1 million over that span.
Some veterans groups still aren't satisfied with the current repeal efforts in Congress.
"[The House repeal bill] is a compromise we cannot support because it does so at the expense of future military retirees who will be required to serve and sacrifice just as much as their predecessors. The VFW wants a full repeal of the COLA penalty for all generations, and we hope this vote continues that conversation," Joe Davis, a spokesman for the Veterans of Foreign Wars, said in an email statement.
The VFW is opposed to the bill because the COLA cuts will not be repealed for servicemembers who join the military after 2013.
House Republicans offset the impact on the deficit of restoring COLA by adding cuts to Medicare that would take effect in 2024. Democrats have come out against this aspect of the legislation.
"We are simply robbing one group of deserving people — Medicare, Medicaid, and Social Security recipients — to pay for helping another group of deserving people, our military retirees. This is just a shell game, and it is irresponsible," Rep. Adam Smith, the top Democrat on the House Armed Services Committee, said in a press release.
The Senate initially considered a bill that does not provide any offsets.
harper.jon@stripes.com Twitter: @JHarperStripes
---
---
---
---