House votes to rein in Trump's war powers against Iran
by
Steve Beynon
January 9, 2020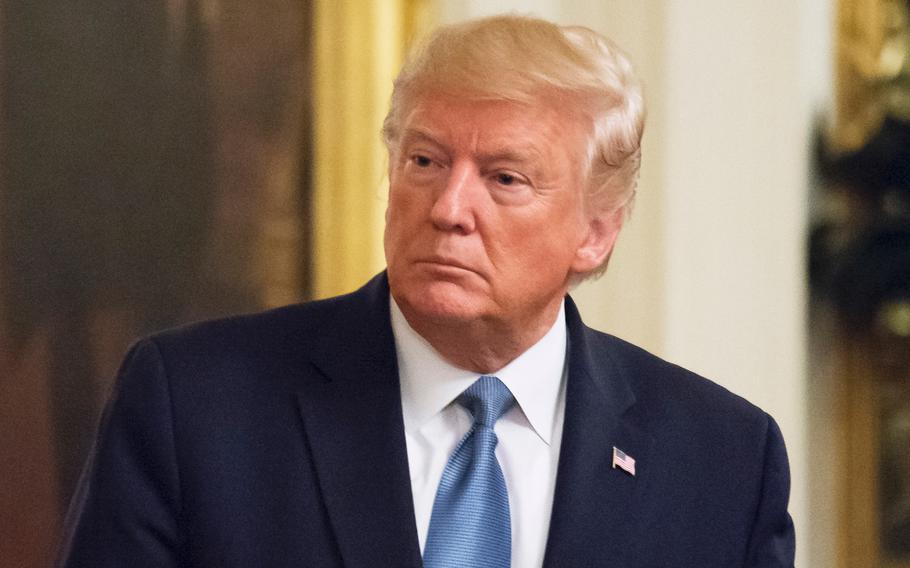 WASHINGTON — The Democrat-controlled House on Thursday voted to rein in President Donald Trump's war powers amid heightened tensions between the United States and Iran.
The resolution passed by a 224-194 vote aims to send Trump a message that he needs to seek congressional consent before taking military action against Iran.
The measure comes after a heated debate over the legislative branch's role in waging war and some Democrats being highly skeptical over the justification to use a drone strike Jan. 3 to kill Maj. Gen. Qassem Soleimani, a top Iranian military leader.
"Last week, in our view, the administration conducted a provocative disproportionate airstrike against Iran, which endangered Americans, and did so without consulting Congress," Speaker of the House Nancy Pelosi, D-Calif., said during a news conference before the vote. "I do not believe, in terms of what is in the public domain, that they have made the country safer by what they did."
The vote comes two days after Iran fired more than a dozen ballistic missiles at military bases in Iraq housing American troops. The attack inflicted no casualties.
"It is Iran who is responsible for escalating tensions," House Minority Leader Rep. Kevin McCarthy, R-Calif., said on the House floor ahead of the vote. "Iran has become the world's number one country for state-sponsored terrorism. Red lines should mean something...planning to kill Americans is a red line."
The House measure, sponsored by Rep. Elissa Slotkin, D-Mich., a former CIA and Pentagon analyst specializing in Shia militias, might not amount to much more than a statement.
"This resolution has as much force of law as a New Year's resolution," McCarthy said.
Democrats in the House opted to use a concurrent resolution to limit Trump war powers against Iran, which is enacted once both chambers of Congress approve it, but it doesn't carry the weight of the law.
Concurrent resolutions are often used for ceremonies or other non-legal internal affairs.
These resolutions are never presented to the president for signature, unlike a joint resolution, which Trump could veto.
"This is a statement of the Congress of the United States, and I will not have that statement be diminished by whether the president will veto it or not," Pelosi said Thursday.
The Senate could move as quickly as next week to take up a similar resolution on Iran from Sen. Tim Kaine, D-Va. That measure likely faces an uphill climb in the Republican-controlled Senate, despite Sens. Rand Paul, R-Ky., and Mike Lee, R-Utah, saying they would back it. It's unclear when, or if, the Senate will vote.
Most of the GOP is rallying behind Trump's killing of the Iranian general, arguing this isn't the time to handcuff the president or that war power restrictions aren't necessary if there does not appear to be a full-scale war on the horizon.
On Wednesday, Sen. Marco Rubio, R-Fla., told reporters it's "silly" to be debating war powers since Trump isn't "planning an invasion."
Trump declared Iran now "appears to be standing down" in a televised address to the nation Wednesday. He largely appeared to be trying to quell tensions after Iran fired ballistic missiles at Iraqi military bases where there are U.S. troops.
Trump said he would slam a slew of new economic sanctions against Iran in lieu of military action.
Recently, the United States has deployed thousands of more troops to the Middle East, including 3,500 soldiers from the 82nd Airborne Division. However, there is no evidence of an uptick in combat operations.
Iranian President Hassan Rouhani warned the United States that it will be given a "very dangerous response" if it "makes another mistake," according to Tansnim, an Iranian media organization.
beynon.steven@stripes.com Twitter: @StevenBeynon