House lawmakers critical of Pentagon, VA responses to cancer among troops who served at Uzbekistan base
by
Corey Dickstein
February 27, 2020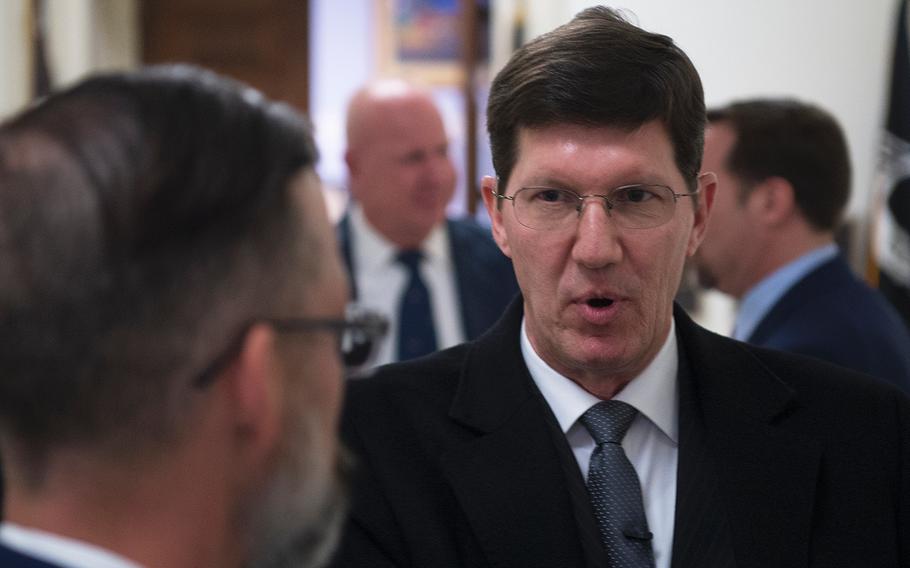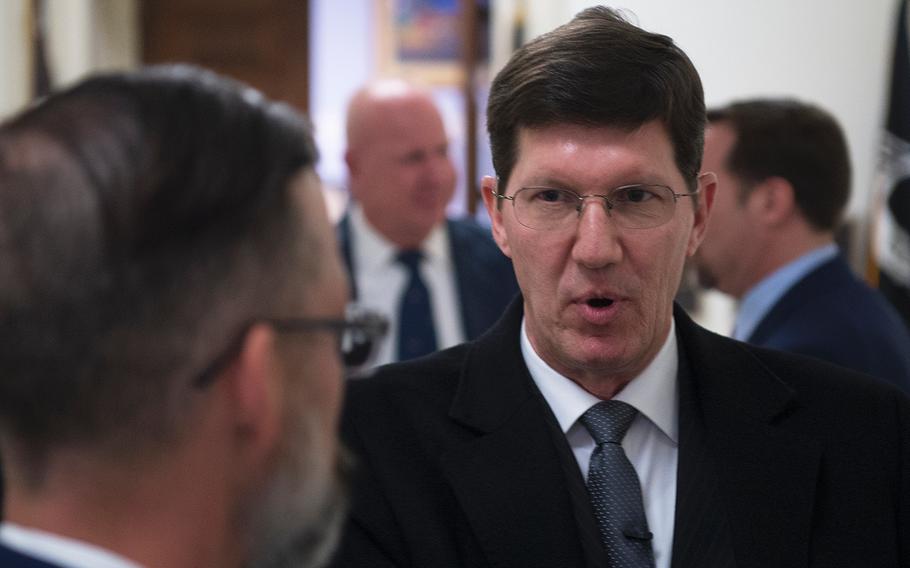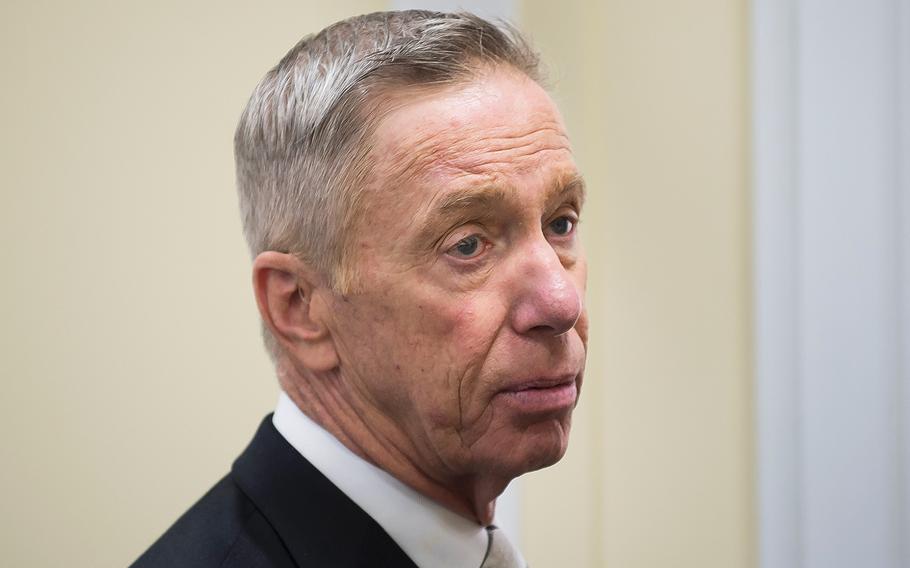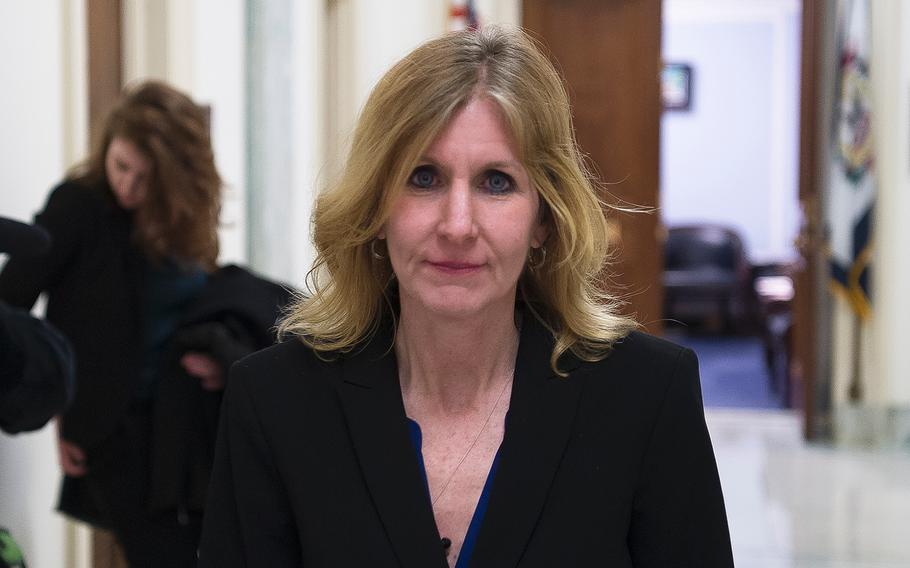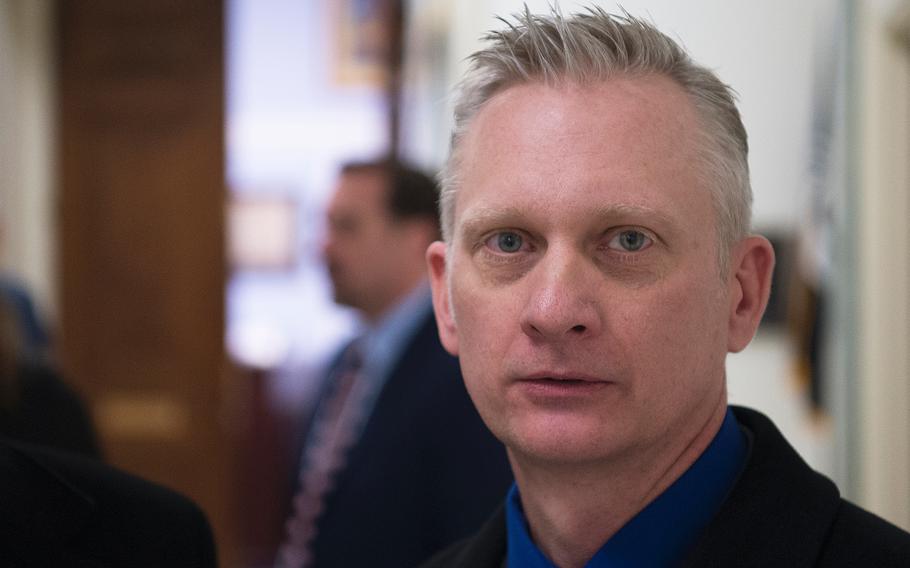 WASHINGTON — House lawmakers on Thursday blasted the Pentagon and Department of Veterans Affairs for a lack of response to requests for information about contamination at a former Soviet Union base in Uzbekistan linked to hundreds of cancers among U.S. troops who served there between 2001 and 2005.
Rep. Stephen Lynch, D-Mass., said the Defense Department had yet to provide a single document about the Karshi-Khanabad air base in southern Uzbekistan, better known as K2, which former service members testified Thursday was replete with contaminants and the Pentagon knew about it. In addition, the VA since January has produced only a single, already publicly available Army health assessment, which suggested further investigation was needed to establish the links between the base and high rates of cancer among its veterans, Lynch said.
"So far, the responses from both departments have been far below the standard that these veterans and their families deserve," Lynch said during a hearing of the national security subpanel of the House Oversight and Reform Committee. He also said the Pentagon has asked for three months to prepare documents.
On Wednesday, Lynch, who is the chairman of the subpanel, introduced legislation with Rep. Mark Green, R-Tenn., that aims to produce a database of troops who served at K2 and force the VA to recognize the base as a hazardous workplace that is responsible for the cancers reported among its former inhabitants. Former service members who spent time at K2 testified Thursday that they were aware of at least 400 individuals diagnosed with cancers who served at the base. They said at least 30 have died.
The veterans described a toxic environment at the post, where pond water glowed green, black sludge oozed from the ground and the government posted massive white and yellow signs warning troops to keep out of certain areas due to chemical agents.
Paul Widener, a retired Air Force master sergeant who deployed to K2 shortly after the 9/11 terrorist attacks, told lawmakers that he recalled other service members seeking out those signs to pose with for photographs.
"Everybody knew that at some point we would need direct evidence to prove that we had been there and that we had been exposed to what we were exposed to," said Widener, who was diagnosed with colon cancer in 2007. "Because people think we're crazy when we tell them."
Widener is among a group of K2 veterans who have been fighting to convince the VA to recognize cancers among troops who served at the base as service-connected. Thus far, the VA has not done so, saying the evidence is not clear.
But the McClatchy news organization, which first exposed the breadth of the cancers experienced by K2 veterans last year, reported this week that Pentagon documents show the Army knew at least by 2009 that cyanide, nerve and blister agents were present in water and bunkers on the base.
Widener told lawmakers that they should request reports from the Pentagon describing regular environmental studies completed at K2. He said the results of those tests were always quickly classified and government officials sought to tamp down rumors of chemical exposures at the post.
"'Another false alarm,' we were told, 'but you cannot go back into that house you were in before, even though it was a false alarm,'" Widener told lawmakers, recounting what troops at K2 were regularly advised.
The Pentagon estimates about 7,000 troops served at K2, which was used as a staging and support base during the first four years of the war in Afghanistan. However, the number might not include troops who served there on short, temporary assignments or certain special operators serving highly classified missions.
Lynch and Green compared the government's response to the K2 cancers to its slow responses to recognized service-connected disabilities stemming from exposure to Agent Orange in Vietnam and later to burn pits in Iraq and Afghanistan.
They said troops who spent time at K2 deserved to be covered for any cancers that they face.
"These exposures – they happened, and therefore the diagnosis that came from them – brain cancer, colon cancer, thyroid cancer, whatever they are – they may very well may be of other etiologies, but the fact that this exposure occurred, we have to give the benefit of the doubt to the warrior. These presumptive diagnoses need to be included in it."
Green disclosed during the hearing that he spent time at K2 while an Army flight surgeon. The lawmaker has battled colon and thyroid cancer, he said, which he suspects were tied to his time in Uzbekistan.
"It should be automatic. You were at K2? It's automatic – service-connected," Lynch said. "We're not going to require any further medical tests. We're going to presume that the connection was there and that it was service-related. We don't want people to have to jump through all those hoops to try to prove their case individually, one at a time. It's not going to work that way. That's not for the benefit of the families that are going to need care."
dickstein.corey@stripes.com Twitter: @CDicksteinDC