House bill reversing Army troop cuts draws fire
---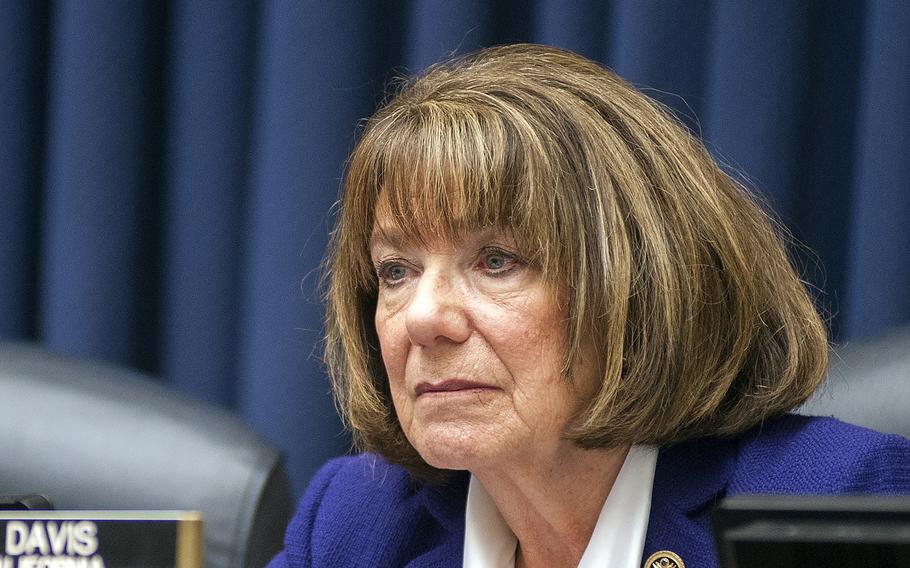 WASHINGTON — A bill by House Republicans reversing Army troop cuts ran headlong into Democratic opposition Wednesday during a first public hearing.
Rep. Susan Davis, D-Calif., the top Democrat on a military personnel subcommittee, said Congress has no clear way to pay for the GOP proposal to keep 20,000 soldiers and without funding it could further hollow out the Army or lead to more dramatic cuts in the future.
Republicans have vowed to block the Army plan to drop from 492,000 to 450,000 active-duty soldiers – a three-year drawdown forced by spending caps imposed by fiscal conservatives in Congress. The service projects the drawdown could save $7 billion.
Despite the opposition, the measure setting end strength at 480,000 was passed by the subcommittee and will be considered next week by the full House Armed Services Committee, which is controlled by a Republican majority.
"By requiring this number of soldiers without providing the money or support to pay for it, the subcommittee is offering an unfunded mandate that would result in a larger but more hollow force," Davis said during the initial hearing on the National Defense Authorization Act, an annual bill setting defense policy.
Republicans in the House and Senate have argued the Army must maintain higher troop numbers due to increasing threats around the world. But Congress is locked into defense spending limits for the next two years, according to an agreement struck last fall to end political gridlock.
Once the agreement expires, lawmakers will again face the possibility of deep across-the-board cuts to defense and other federal spending called sequestration, due to a law passed in 2011 aimed at reducing the public debt.
Davis said an unfunded increase in troop numbers this year followed by sequestration cuts in 2018 could result in a sudden and larger drawdown.
"We could end up in a situation where Congress, having required the Army to increase its end strength, then ends up forcing the Army to draw down by 30,000 soldiers in a single subsequent year with this course of action," she said.
Her concerns echoed Gen. Mark Milley, the Army chief of staff, who recently warned lawmakers that mandating higher troop numbers without a larger budget would be a disaster.
Rep. Joe Heck, R-Nev., chairman of the subcommittee that heard the NDAA bill Wednesday, said the reversal of the troop cuts would reduce "stress and strain on the force and their families."
The Armed Services committee, which could choose to amend or remove the measure, is expected to approve a final bill next week and send it to the House floor for consideration.
---
---
---
---