GALLERY
Honor Flights land in DC
by
Meredith Tibbetts
September 28, 2013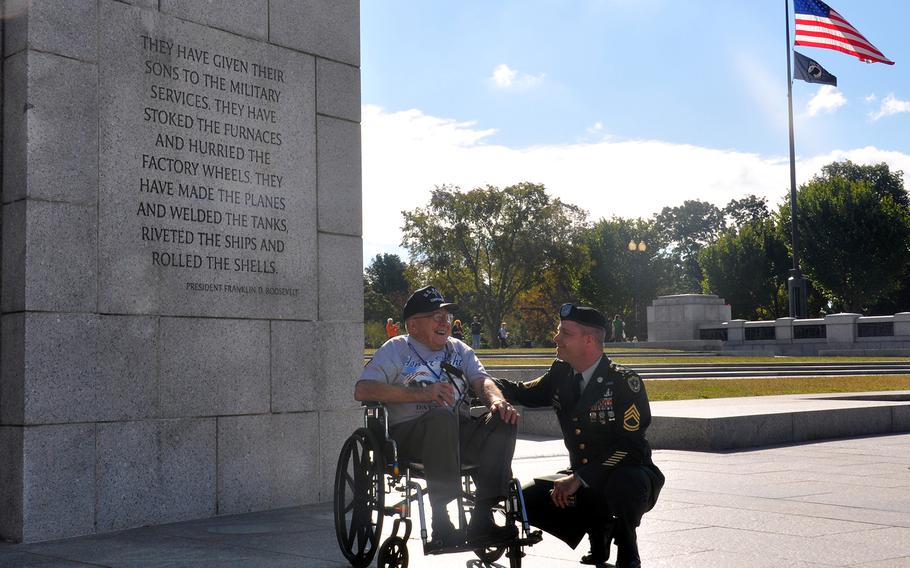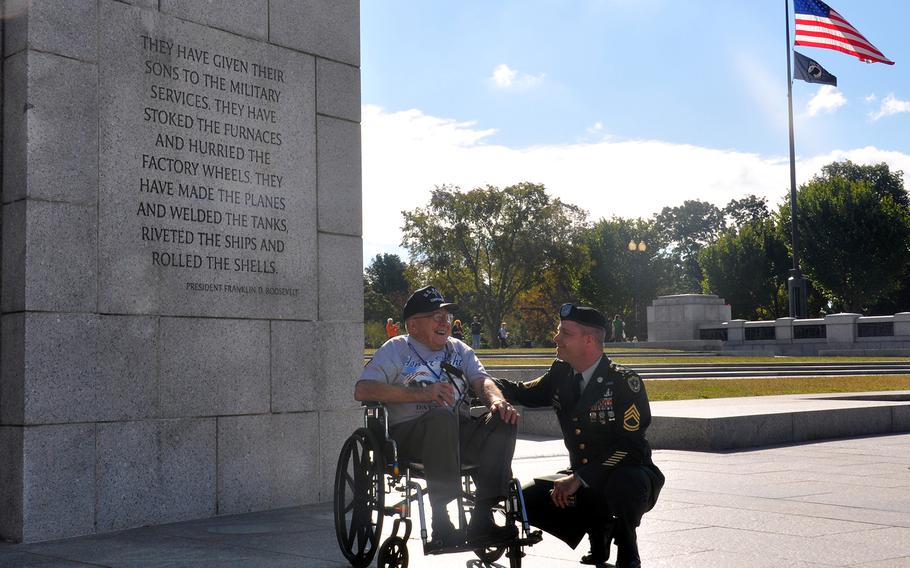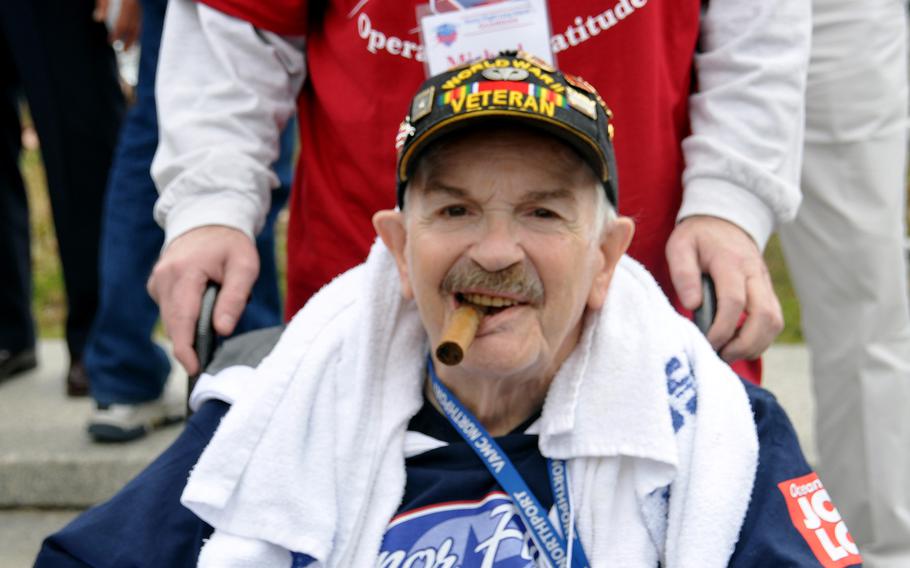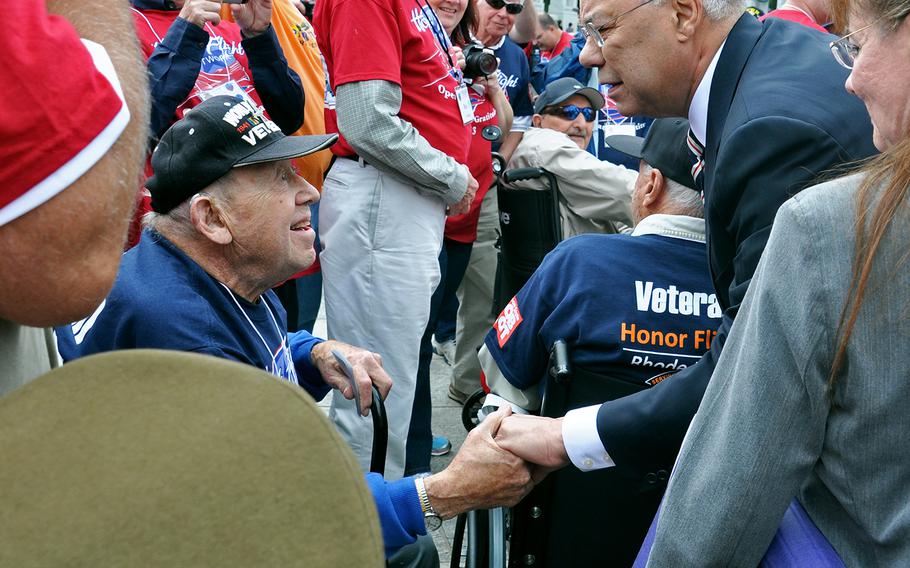 WASHINGTON, D.C. - Honor Flights from around the country descended onto the World War II Memorial in Washington, D.C., on Saturday.
In the morning, an Honor Flight from Ohio visited the memorial. In the afternoon, Honor Flights were from Texas, Long Island, NY., and New England (Connecticut, Rhode Island and Massachusetts). There were 193 World War II veterans taking part in the New York and New England Honor Flights.
Special guest former Secretary of State Colin Powell stopped by the World War II Memorial to over a quick speech before he went into the crowd of veterans and personally thanked about a dozen veterans for their service.
Email: tibbetts.meredith@stripes.com
This is a preview of content that is currently available to Stars and Stripes Tablet Edition readers. Subscribers enjoy first access to the latest feature stories, exclusive photo galleries and more. The iPad app offers a free 7-day preview and then three convenient and low-priced subscription plans. Read more about the Stars and Stripes Tablet Edition or download it for free from the App Store today.