GALLERY
Honor Flight 'trip of your lifetime' brings St. Louis area veterans to Washington
---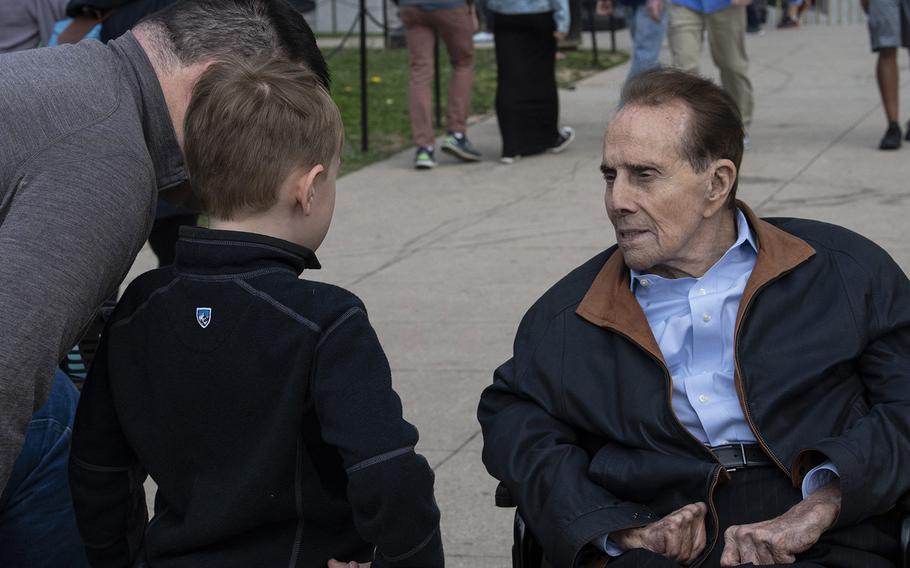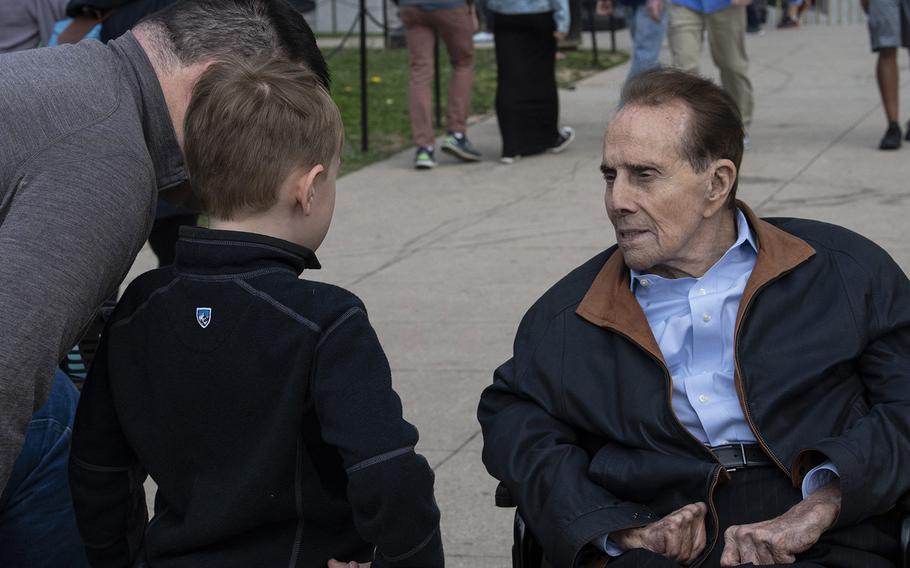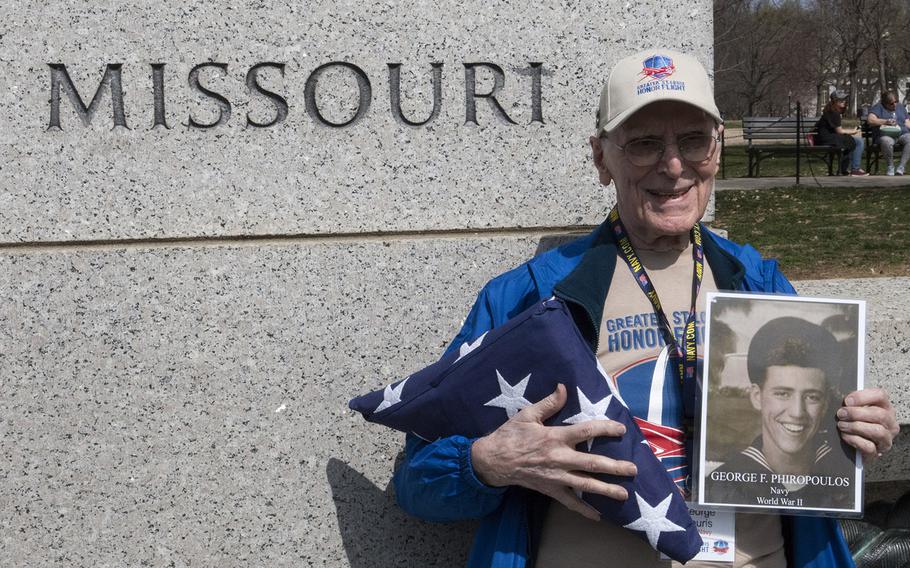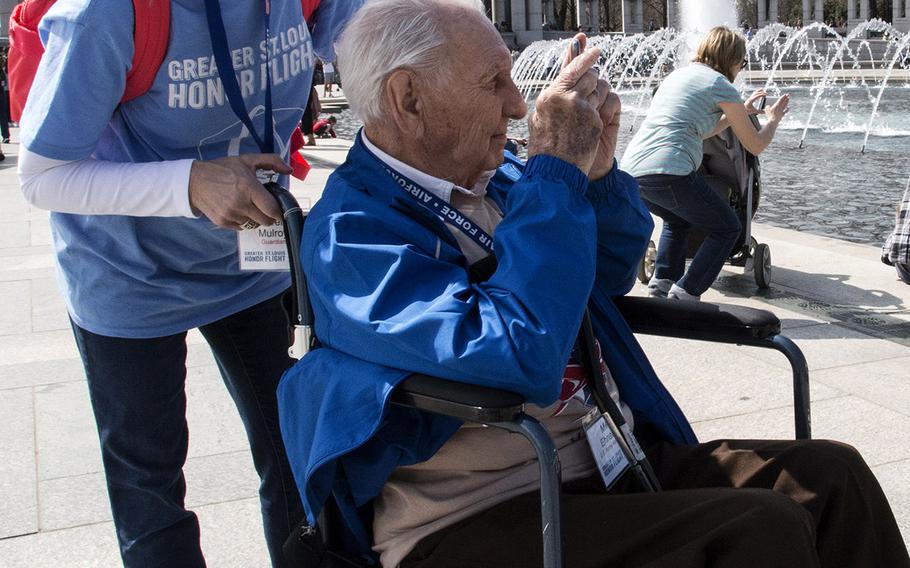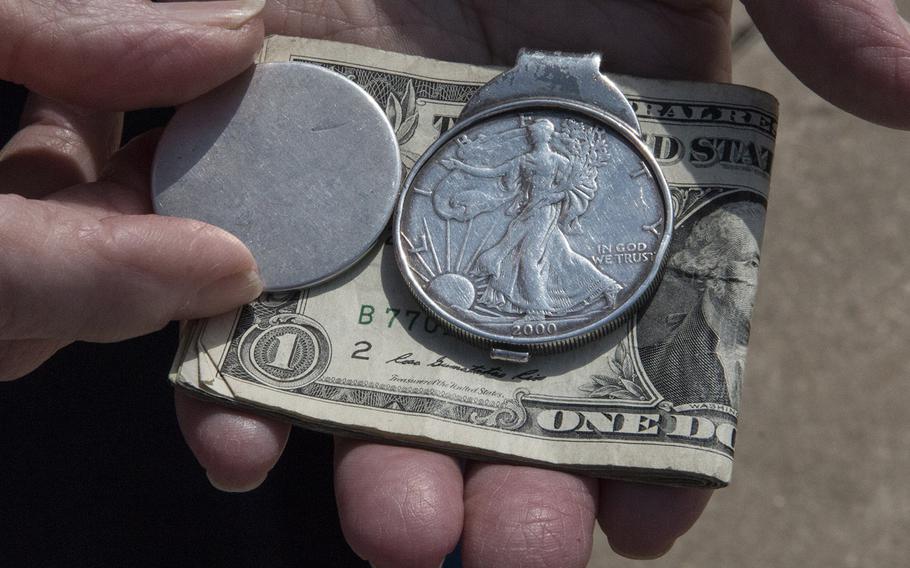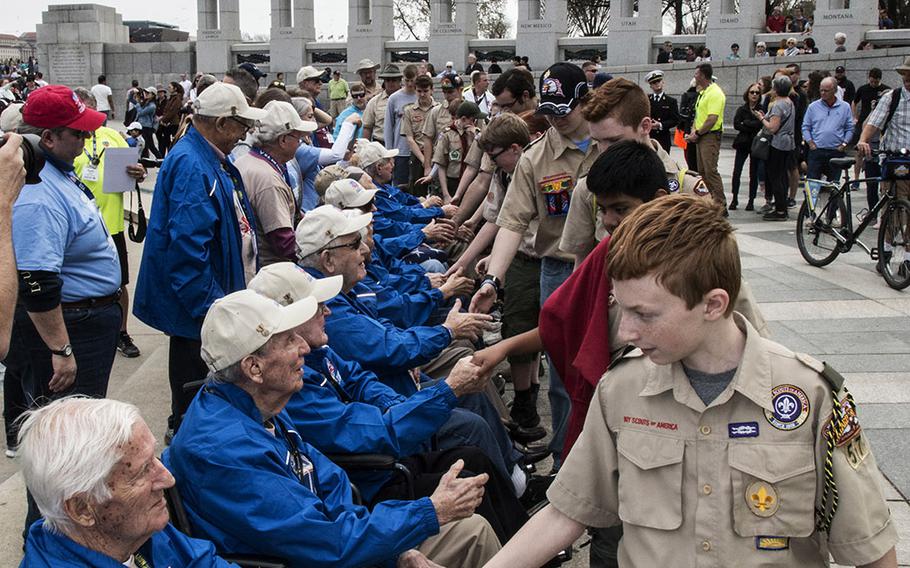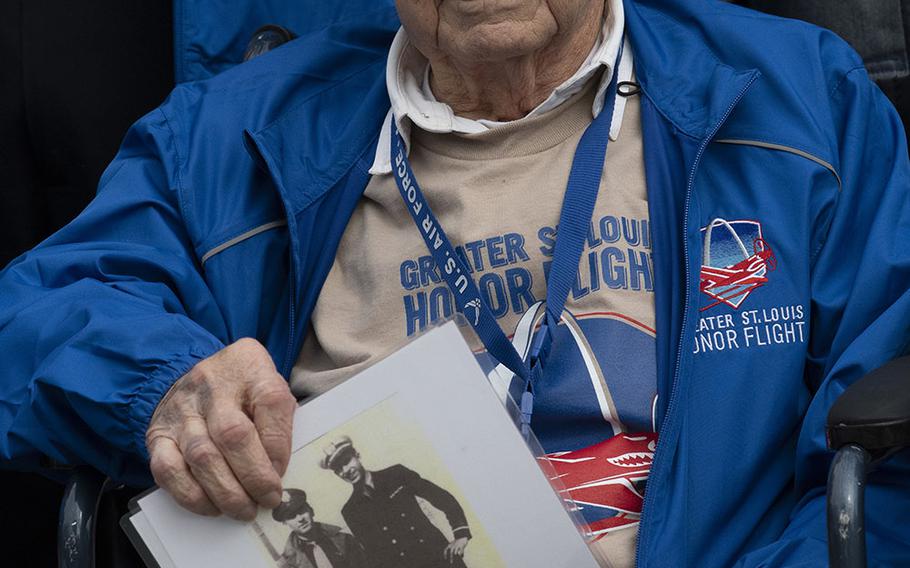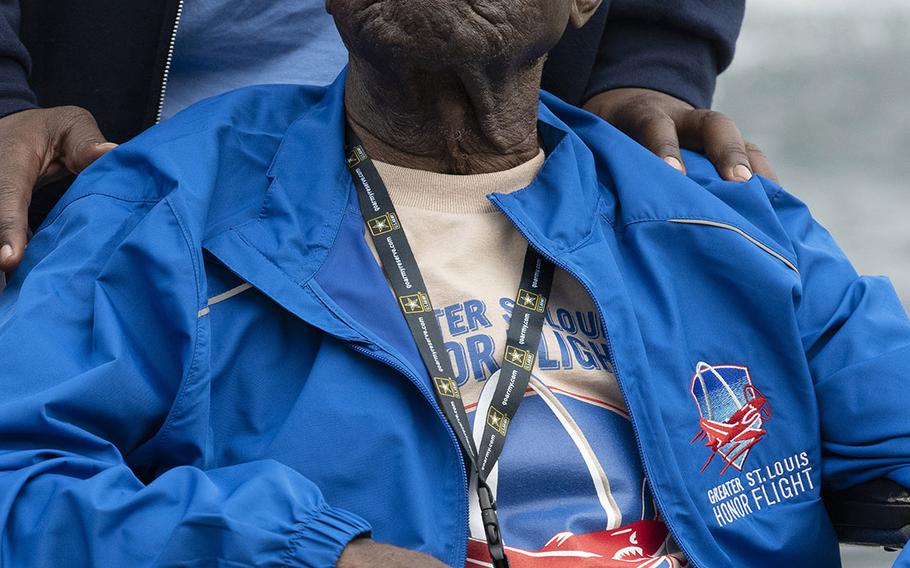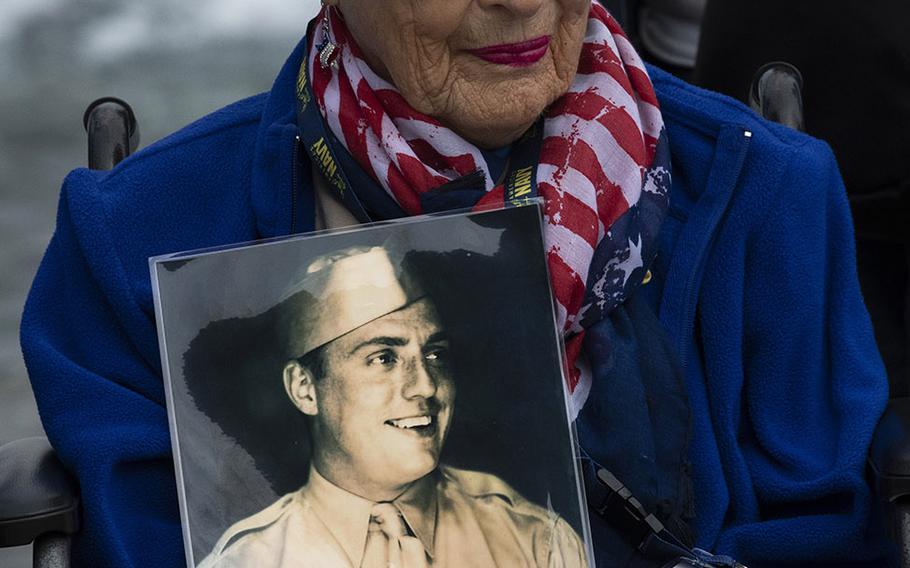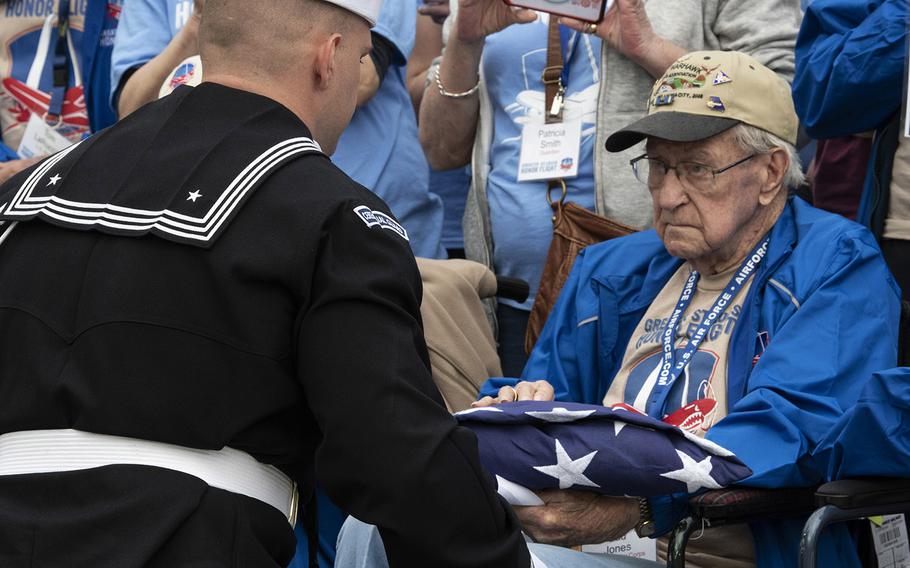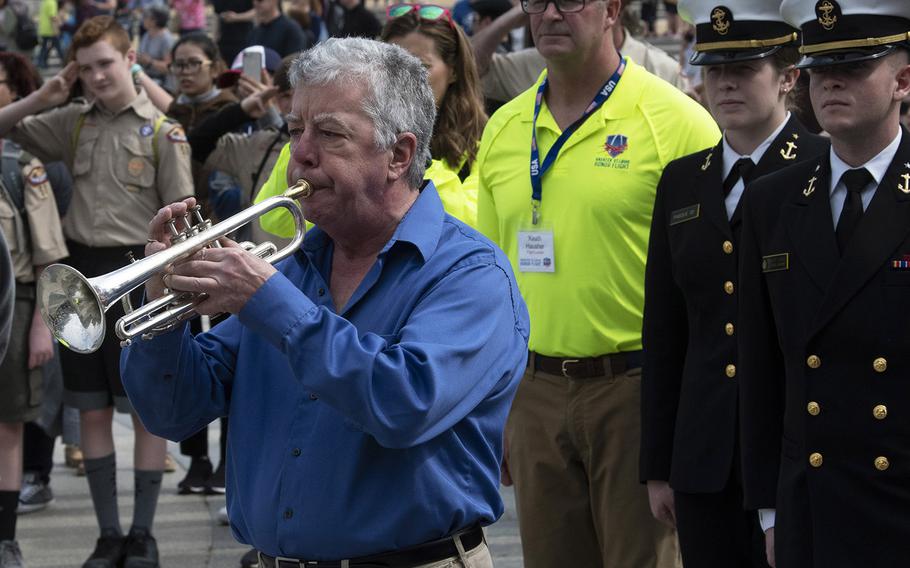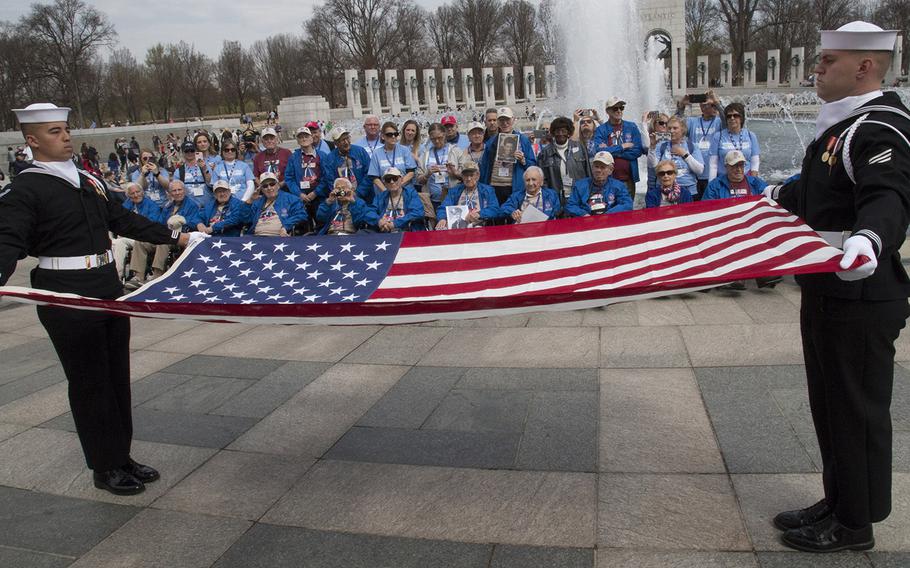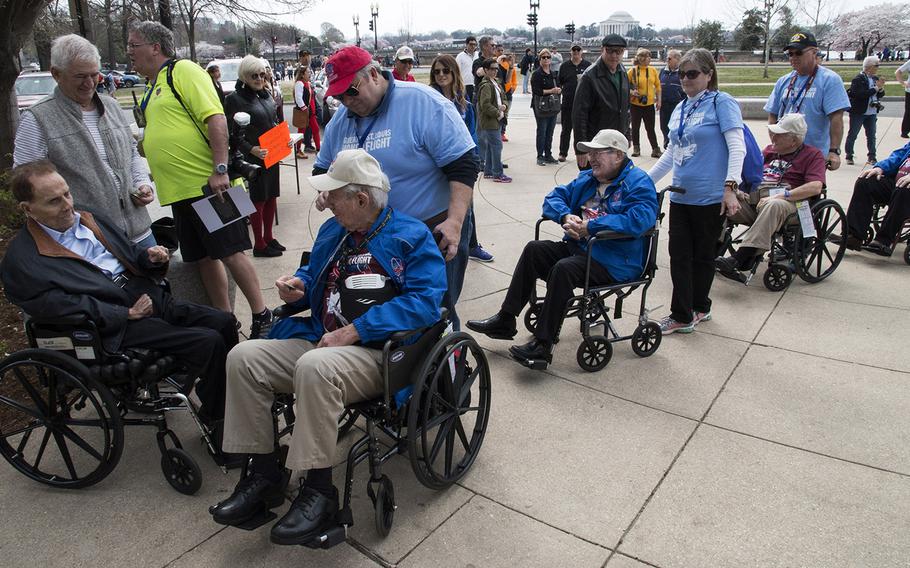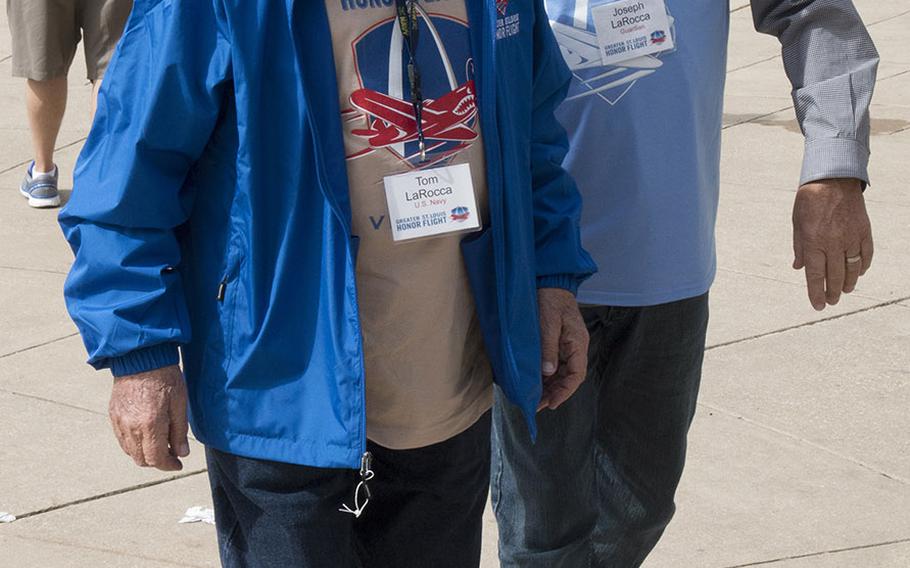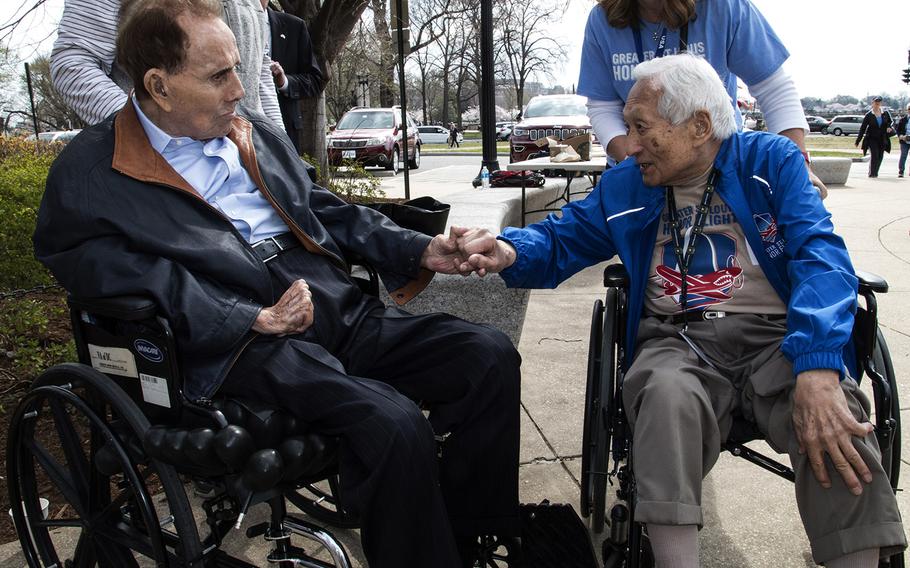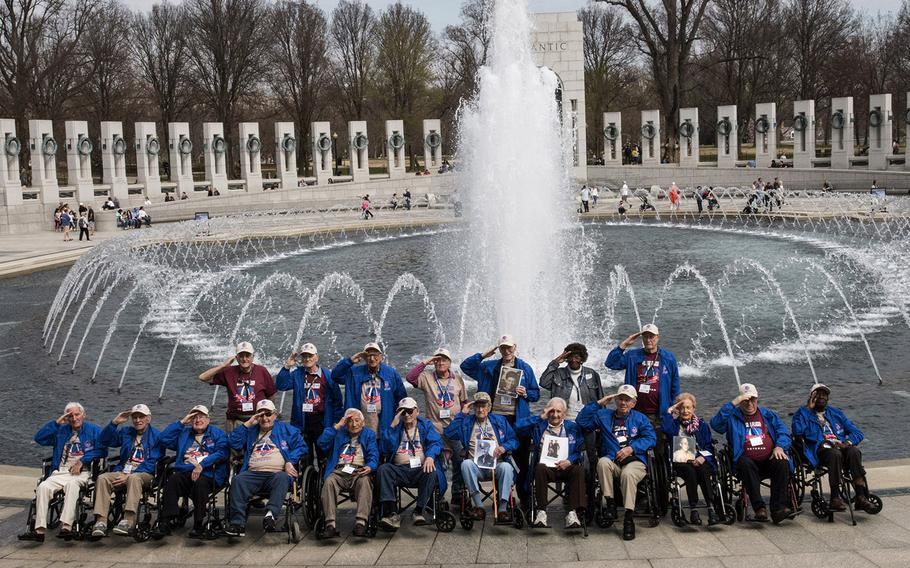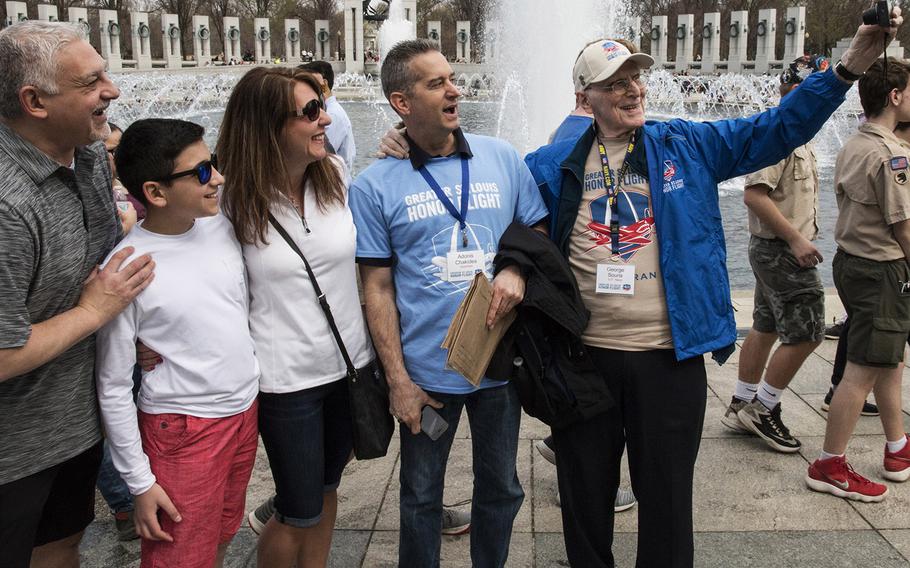 WASHINGTON — Visitors to the nation's capital for the annual Cherry Blossom Festival had a brush with history Saturday morning when 22 participants in the Greater St. Louis Honor Flight arrived at the National World War II Memorial, a few steps from the colorful trees surrounding the tidal basin.
As tourists shook the hands of the veterans — 15 of whom served during World War II and six during the Korean conflict — and thanked them for their service, the veterans themselves were in the midst of an emotional experience.
"During Korea, I was on a carrier, I was on the Bon Homme Richard," said Navy veteran Tom Allen, 86, who thought he might chat with some U.S. Naval Academy cadets in attendance. But "I couldn't talk to 'em," he said. "I got so choked up I couldn't talk to 'em. It's just amazing. This is a trip of your lifetime, it really is."
The flight from St. Louis was one of the first of the year for the Honor Flight Network, which has brought over 200,000 veterans from all parts of the country to Washington, free of charge, since 2005.
As an added bonus, the St. Louis group had a chance to meet a frequent visitor to the memorial: World War II veteran, former senator and 1996 Republican presidential nominee Bob Dole.
"I'm still doing a public service. I kind of like to come out here," said Dole, 95. "We've been busy. There have been a lot of good veterans and other people going by, so we've had a good day."
Dole, who recently received an honorary promotion to colonel in the U.S. Army, is a regular visitor to the memorial for which he was a co-chairman for corporate fundraising. He posed for countless photos with everyone from the veterans in their 90s to groups of students who weren't even born when he left the Senate in 1996 but knew they were enjoying a special moment.
Navy veteran George Souris, 96, said he was "just overwhelmed by the memorial. We're going over to place a picture of my daughter-in-law's father. He and I were friends for 95 years. Frank Phiropoulos. He and I grew up together, and my son married his daughter. They had three beautiful daughters and five grandchildren."
Souris's thoughts turned to his wife, who passed away last year at age 95. "She's up there praying for me and I'm praying for her," he said. "The minute we get together the first thing she's going to say is 'where you been,' and the second thing she'll say is 'what took you so long? And I'll say, 'well, God has his own ideas on when we're going to go up there.'"
Souris served a total of 27½ years in the Navy, between active duty and Reserve.
Allen also reminisced, talking about his service years and how they began.
A month after his high school graduation in 1950, the Korean war broke out. "My buddy came over and said 'let's go, let's go.' I said 'where are we going?' He said 'well, we're not tough enough to be Marines, let's go in the Air Force.' I said 'well, God, Kenny, one shot and you're down.' I said, 'let's go to the Navy. You can get your coffee, whatever, you get a bunk to sleep in,' so he said 'ok, we'll go.'
"So we went from Anderson to Kansas City on a Greyhound bus to take our physicals, the recruiters gave us some vouchers. We get up there and Kenneth's feet are (flat) like this floor here. Like this concrete. They jerked him out and I didn't even get to tell him goodbye."
"I probably had $45 in my pocket. I said 'hey, I came up here to go in the Navy, and I'm going.' Went by myself."
Allen ended up on a ship, but many others had it much worse. He recalled talking with a veteran of the Chosin Reservoir battle at his local American Legion post.
"I said every time somebody mentions something about Korea, the first thing I think of is Chosin Reservoir. We were out on the ship, launching planes, and we're going 30 knots into the wind, it was 5 below, you covered what was there. But those guys, they were trapped, they had no way to get out, and I'll tell you, it just stuck in my mind and it'll be there forever."
When Allen met Dole, he showed the former senator one of his prized possessions: A silver disk, completely worn down to a smooth finish, that used to be a silver dollar.
"When the train stopped in Las Vegas, when we were going to San Diego, I got this in change and I said 'I'm going to keep this for a good luck piece.' It was a 1926S, it was almost as good as (one on his money clip)."
Honor flights to Washington run through early November; a schedule and more information can be found here.
—
---
---
---
---