'Heroic' student who helped stop Colorado shooting plans to be a Marine
by
William Morris
May 8, 2019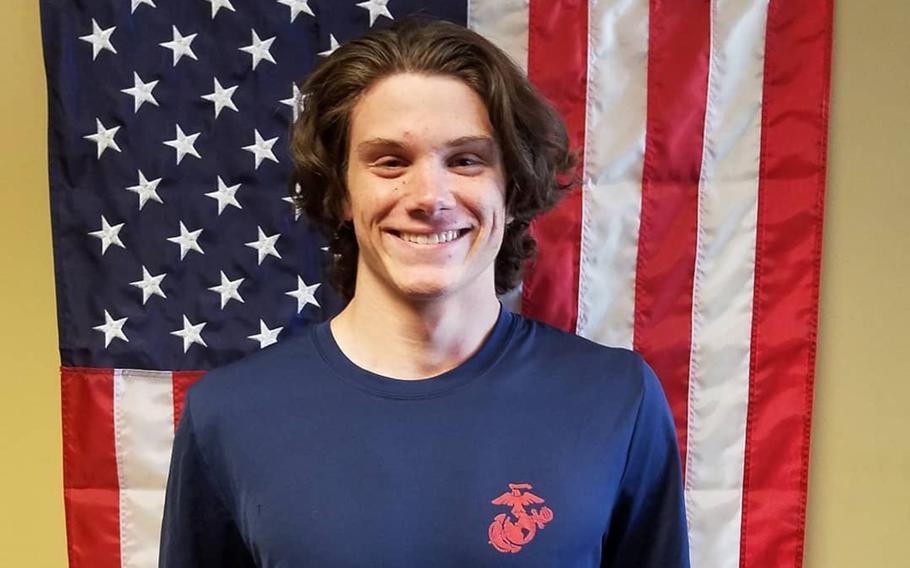 A high school senior who helped tackle and disarm a gunman during a school shooting in Colorado on Tuesday plans to become a U.S. Marine.
Brendan Bialy was one of several students who subdued one of two shooters who entered STEM School Highlands Ranch in a southern suburb of Denver, Colo., his father and a family attorney have confirmed.
He was in class when the gunmen entered the classroom and began shooting, his father Brad Bialy said in the wake of the attack.
Brendan Bialy and two friends tried to tackle one of the gunmen, who had pulled a gun out of a guitar case, Brad Bialy told the New York Times. One of the other boys was shot in the chest and students put pressure on the wound to try to stop the bleeding, he said.
Many other students ran through the halls shouting or hid, The Associated Press reported. Kendrick Castillo, 18, was killed and eight others were wounded, the report said.
Both suspected gunmen were arrested. The Douglas County Sheriff's Office identified one of them as 18-year-old Devon Erickson. The second, a minor, has not been named.
Brendan Bialy was in shock following the attack and "primarily concerned with the victims and their families," a Bialy family attorney told Denver's KUSA-TV.
"He was very defiant at these senseless and horrendous actions," said attorney Mark Bryant. "This young man, like many of our young youth are compelled by their families, communities, and own internal convictions and strength to act immediately and selflessly."
The senior plans to join the Marine Corps after graduation, his father told NBC News. On an Instagram account apparently belonging to Brendan Bialy, he posted photos of himself standing at attention and taking the oath of enlistment against the backdrop of a Marine Corps emblem on a wood-paneled wall in July 2018. "One step closer, fellas," he wrote in the caption.
The following month, he earned recognition for being the male with the highest initial strength test score for August 2018, an Instagram photo posted by the Marine recruiting station in Parker, Colo., showed.
The Colorado shooting took place a week after a gunman killed two students and wounded four at the University of North Carolina-Charlotte. Riley Howell, a Reserve Officer Training Corps cadet, was shot three times and killed while tackling that shooter. Over the weekend, Howell was buried with military honors.
STEM is a public charter school with a focus on science, technology, engineering and math. It has more than 1,850 students in kindergarten through 12th grade and is located about eight miles from Littleton, Colo., the site of an April 20, 1999 shooting in which two gunmen killed 12 fellow students and a teacher before killing themselves.
On NBC's "Today," STEM student Nui Giasolli, who said she was in British Literature at the time of the shooting, said Castillo had lunged at the shooter.
Giasolli also thanked Brendan Bialy and two other students for being "brave enough to bring him down so that all of us could escape and all of us could be reunited with our families." She added: "They were very heroic."
morris.william@stripes.com Twitter: @willatstripes