Having penis transplant was 'one of the best decisions I ever made,' Navy veteran says
---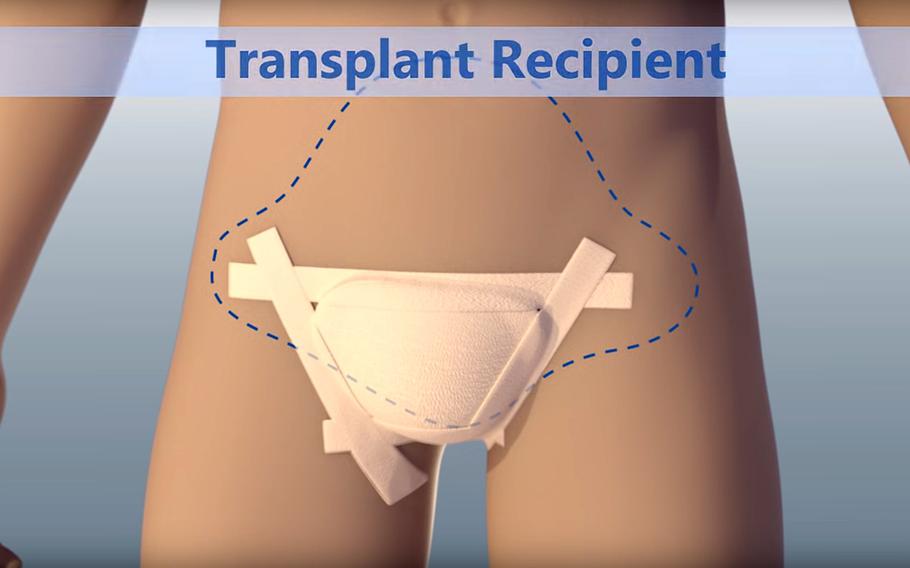 A U.S. Navy veteran who had a penis transplant eight years after a bomb in Afghanistan blew off the lower half of his body said the pioneering surgery has helped him feel back to normal again.
"This surgery was a way for me to overcome that little subconscious voice or whatever it was that would always keep me feeling different from everyone else," the former Navy corpsman, who asked not to be named, told the MIT Technology Review in a story published Monday. "It was one of the best decisions I ever made."
The veteran, referred to by the pseudonym Ray in the article, lost both legs, his penis, scrotum and a chunk of his abdominal wall when he stepped on a roadside bomb as he ran to help a soldier during a Taliban ambush in 2010.
In March 2018, he became the fourth man ever and the first military veteran to have a penis transplant.
The injuries he sustained in Afghanistan were so severe, and the surgical procedure so complex, that it took 14 hours for a team of surgeons at Johns Hopkins in Baltimore, led by Dr. Richard Redett, to transplant a donor's penis, scrotum, and tissue from the thigh and lower abdomen to Ray, the story said.
The Navy veteran began regaining sensation in his groin area within six months, he told the MIT Technology Review. He can urinate standing up and get erections but cannot become a biological father.
Ray's story is not an isolated one, the story said. "Bombs from below used to be a death sentence, but better body armor and modern casualty care ensure that more wounded soldiers survive — and more of them with devastating genital-urinary trauma," it said.
From October 2001, when the U.S.-led invasion of Afghanistan began, to August 2013, 1,367 male servicemembers sustained one or more injuries to their genitalia or urinary systems, it said, citing an article published in the Journal of Urology in 2017.
Most of the servicemembers who have sustained severe groin injuries were under 30 years old and in the Army or Marine Corps, the journal article stated.
Ray told his story to let them know that servicemembers have options, he said.
Since his transplant, he has become more confident and outgoing, friends and the surgeon who led his transplant said.
"He told me, which was the best news I could hear, that it feels normal," Redett said.
lawrence.jp@stripes.com Twitter: @jplawrence3
---
---
---
---