Hagel visits USS America, touts Marines' high-tech future
by
Jon Harper
January 15, 2015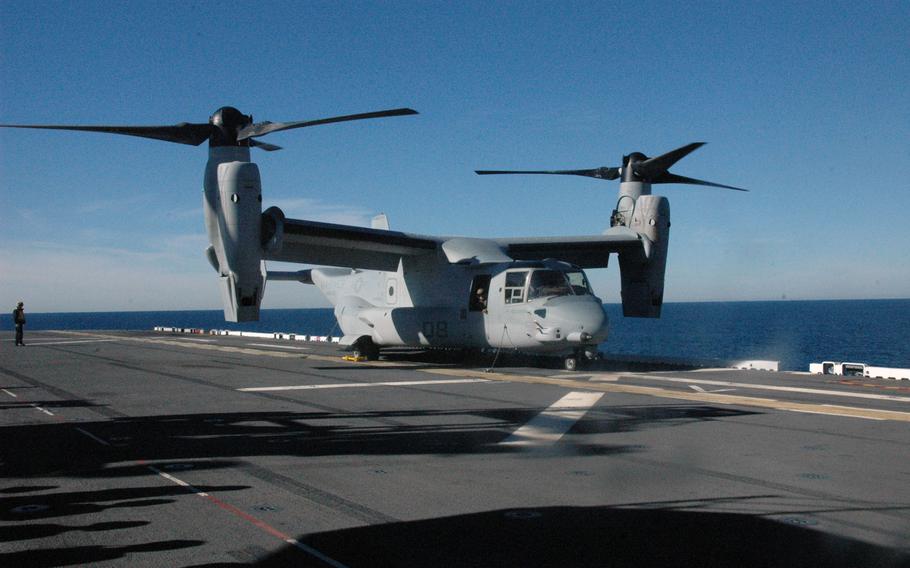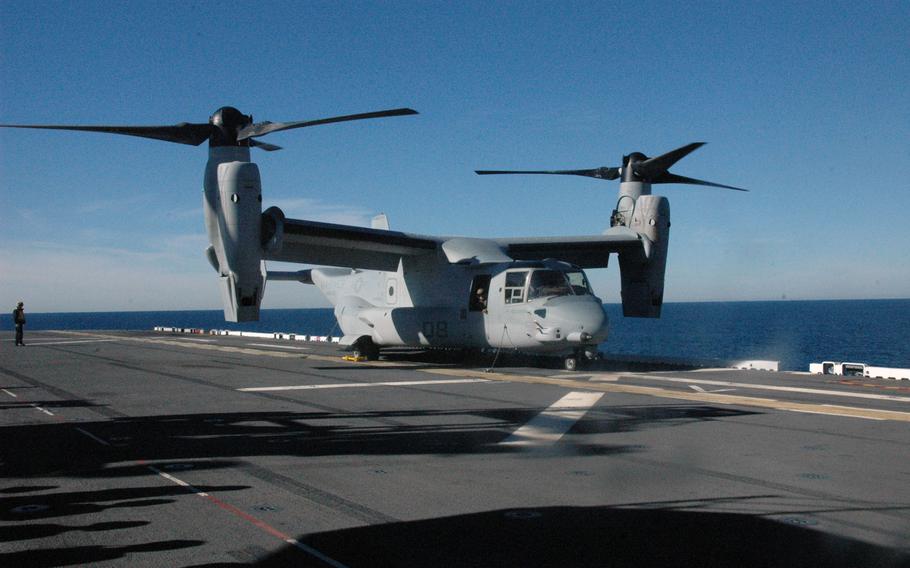 ABOARD THE USS AMERICA — The Marine Corps' future will be high-tech and amphibious, Secretary of Defense Chuck Hagel said Wednesday while visiting the Navy's newest amphibious assault ship.
For more than a decade, the Marines have been slogging through counterinsurgency wars and essentially serving as a second land army. Now that they are out of Afghanistan and pivoting to the Pacific, the service is transitioning back to an emergency response force that operates from the sea.
As Marines return to their roots, their tools will be cutting-edge, Hagel said on what is expected to be his last trip as Pentagon leader. He visited the USS America to discuss what lies ahead for the military.
"You run, maintain and sail one the most sophisticated Navy platforms we have, with more capabilities than almost anything else," he told troops aboard the ship, which is undergoing sea trials off the California coast. "Capabilities represented on this ship [showcase] the amphibious possibilities that our Marines are getting back to after 13 years of long war … What you're doing here represents that in every way."
The America, commissioned in October, is designed to carry Marines and their most technologically advanced aircraft, including the F-35B Lightning II fighter jet and the MV-22 Osprey tilt-rotor troop transport. Both can take off and land vertically.
The America's design is different from previous amphibious assault ships. It has an enlarged hangar deck and no well deck, which frees up space for aircraft. It is as large as the aircraft carriers of some nations.
The realignment and expansion of aviation maintenance facilities provides a significant increase in available stowage for parts, support equipment and aviation fuel. Having two hangar bay areas with overhead cranes instead of just one greatly speeds up and facilitates aircraft maintenance, according to Navy Chief Petty Officer Leandro Suarez.
Capt. Michael Baze, the ship's executive officer, said the America is optimized for aviation and "being able to deliver Marines very fast over great distance."
He said the Osprey in particular "allows you the flexibility and maneuverability that you might not have with … a traditional landing force on the beach."
The America can hold up to 31 aircraft, depending on the types in the mix, according to Baze.
"It's awesome. I've got to pinch myself every once in a while," he said.
He noted that, when deployed, the America will likely be the flagship of an amphibious ready group, which would include ships that could put Marines ashore using traditional sea-to-land connector vessels.
Baze anticipates the ship's first deployment will come next year.
The ship is the first in its class, and the Navy plans to build more vessels with similar capabilities.
harper.jon@stripes.com; Twitter: @JHarperStripes
---
---
---
---