Hagel unable to reach Ukrainian defense ministry
By
Jon Harper harper.jon@stripes.com
February 21, 2014
---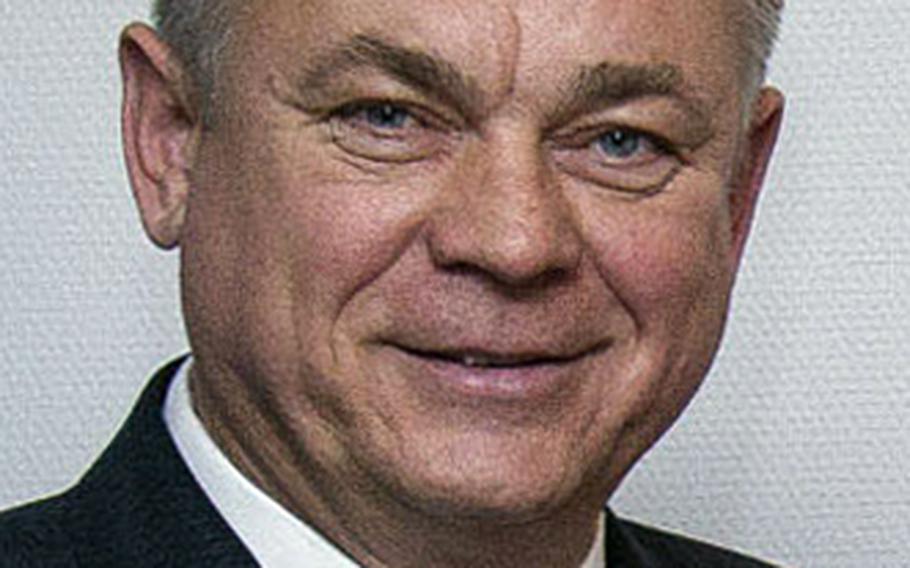 WASHINGTON — The Ukrainian defense minister is not answering Secretary of Defense Chuck Hagel's calls; in fact, no one at the defense ministry will answer the phone, Pentagon Press Secretary Rear Adm. John Kirby said Thursday.
Hagel has been trying unsuccessfully to reach his Ukrainian counterpart, Defense Minister Pavlo Lebedev, for several days as the political crisis in that country has escalated, Kirby told reporters at the Pentagon.
"The secretary, like all Americans, is deeply troubled by the violence there and shares the outrage of so many over images of the Ukrainian Ministry of Interior forces firing automatic weapons at their own people. He urges the Ukrainian armed forces to continue to refrain from participating in the conflict, a conflict that can and should be resolved politically," Kirby said.
"The reports we are receiving right now from our embassy personnel in Kiev indicate that the armed forces are being used at this time to protect military facilities, including weapons and ammunitions storage facilities, and are not involved in the violence against protesters. We certainly hope that remains the case. We are continuing our efforts to arrange for the secretary to communicate directly with Minister Lebedev, but so far the Ministry of Defense has been unresponsive to our requests," according to Kirby.
Kirby described the situation as "pretty unusual," and said nothing like this has ever happened to Hagel since he took office.
Hagel hasn't spoken to Lebedev since December, when he expressed similar concerns about not using force against protesters, Kirby said.
The Pentagon is not actively planning to evacuate American citizens from the Ukraine, and the State Department has not requested any military assistance. But EUCOM remains ready for that contingency, according to Kirby.
"The European Command commander, General Breedlove, has, as he has had, military resources and assets available to him should there be a need for that. But there's no need for that right now," he said.
harper.jon@stripes.com Twitter: @JHarperStripes
---
---
---
---