Hagel: Overseas military operations depend on NSA information
---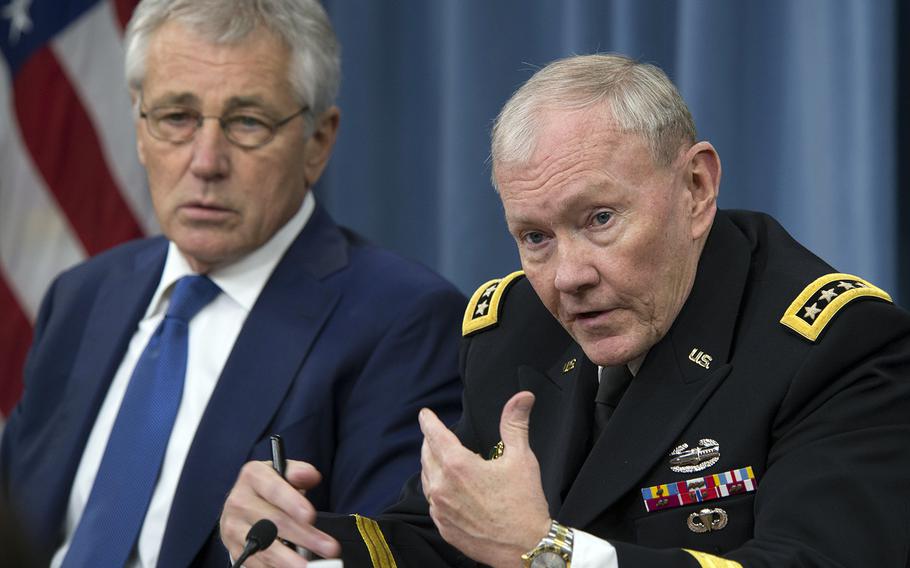 WASHINGTON – Overseas military operations depend heavily on information about war zones gathered by the National Security Agency, so "we better think again" about enacting any proposed changes that impact troops, Defense Secretary Chuck Hagel declared Thursday.
Some of the 46 reform proposals presented Wednesday by a White House-appointed committee that studied NSA operations may put that flow of information at risk, Hagel told reporters at the Pentagon.
"Our combatant commanders, our military, our individual men and women who are charged with the security of this country – they are as big of users and customers [of NSA-produced data] as anyone," he said.
The panel was appointed in the wake of revelations by former defense contractor Edward Snowden that the NSA, a branch of the Department of Defense charged with foreign electronic surveillance, had been collecting data on U.S. citizens.
The White House has already reportedly rejected a committee proposal to separate the NSA from U.S. Cyber Command, a military command in charge of cyberwarfare. The committee also recommended putting NSA under the direction of a civilian leader. Both are currently run by Army Gen. Keith Alexander.
Hagel said the Pentagon is studying the committee's full list of recommendations, and that some changes might be possible. But, he said, "We need to look at that very carefully, if that would create a gap here if we change some of the structure at the top, or if this would jeopardize what our combatant commanders or commanders on the ground are getting."
The wide-ranging press conference with Hagel and Joint Chiefs Chairman Gen. Martin Dempsey touched on other topics including the recent budget deal, compensation reform and the end of the 12-year-old Afghan war:
• Hagel and Dempsey said the recent budget deal, which restores more than $30 billion in sequestration cuts the Pentagon had expected to take in 2014 and 2015, will make defense planning simpler.
"I think we're beginning to turn the page on a prolonged period of fiscal uncertainty," Hagel said.
Dempsey said the funds would "buy back" readiness that had slipped away in 2013 as the military was forced to cancel training and stand down units.
• Hagel repeated the familiar theme that military compensation must be reined in ."DOD cannot sustain these current programs as they are structured," he said.
The budget deal has sparked outrage among many veterans because extra money for military operations will be partially financed by cuts to military retirement cost-of-living increases, including those of disabled veterans. That's got to change, Hagel said.
"Any changes to cost of living adjustments should not apply to medically-exempted retirees," he said.
Hagel said he strongly supported a move by Senate Armed Services Committee Chairman Carl Levin, D-Mich., to review any changes to compensation.
• Hagel and Dempsey likewise repeated the familiar refrain from the Pentagon that a bilateral security agreement between Afghanistan and the United States must be signed soon to allow planning to proceed.
The bilateral security agreement, or BSA, was hashed out in tense negotiations over the past year and lays out the parameters of a continued U.S. training and counterterror mission after combat operations formally cease at the end of 2014. The agreement is crucial for the U.S. military in part because it would grant troops immunity from prosecution under Afghan law.
And the Afghan military needs assurance of a continuing U.S. support, Dempsey said.
"If they have a single shortcoming right now it's confidence, and the BSA will give them confidence," he said. "I can say that with great certainty."
Carroll.chris@stripes.com Twitter: @ChrisCarroll_
---
---
---
---