Gun safety group recommends 'red flag' laws to curb veteran suicides
---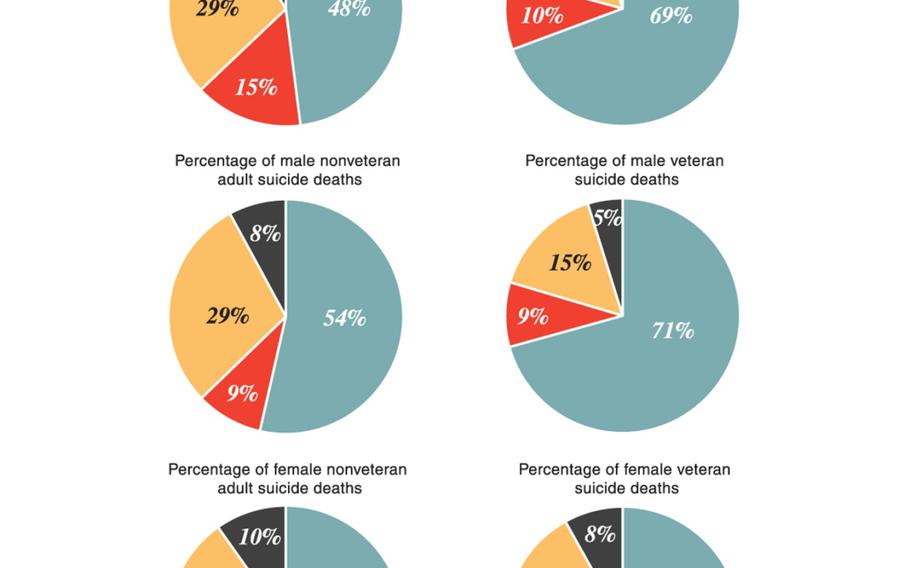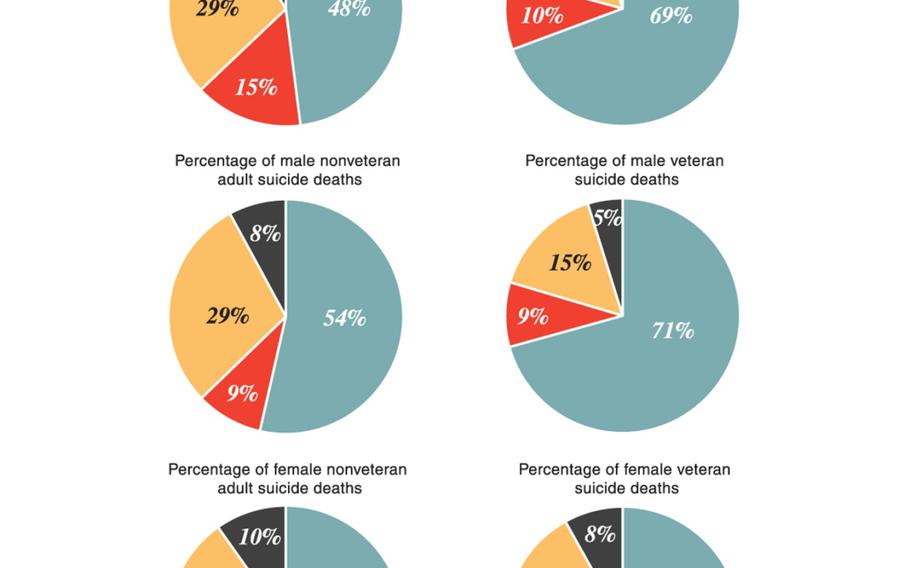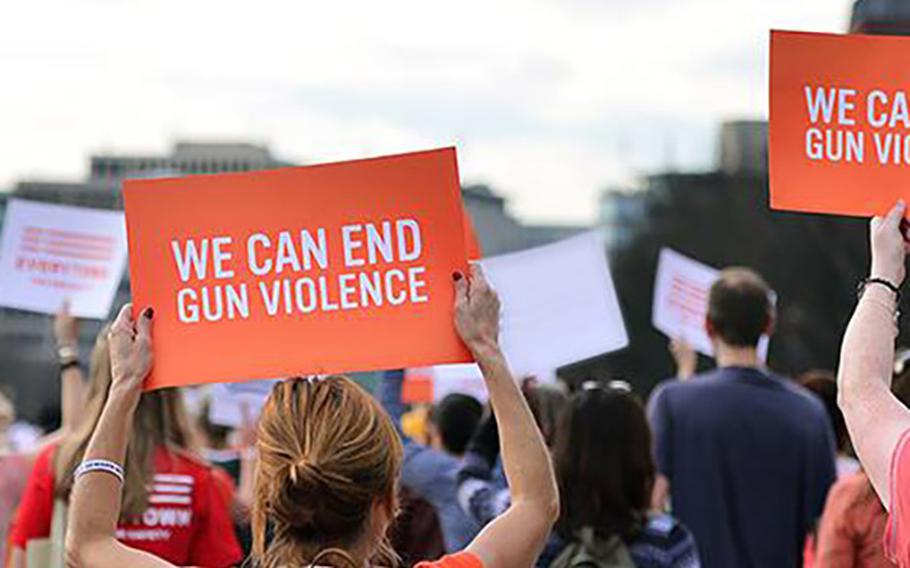 WASHINGTON — If retired Marine Corps Master Sgt. Mike Washington had access to a firearm on some of his darkest days, he would've used it on himself.
Washington, 57, is a Gulf War veteran who remained in the Reserves long enough to deploy to Iraq and Afghanistan after the 9/11 terrorist attacks. His son, Michael Toussaint Washington, also became a Marine. He was killed in action in Afghanistan on June 14, 2008, at age 20.
After his son's death, Washington reached a breaking point that was exacerbated by what he had experienced during his career as a firefighter for the Seattle Fire Department. He relied on alcohol and struggled with suicidal thoughts before eventually seeking help.
"If I had a weapon handy at that time, I certainly would've used it," Washington said.
Now, Washington is part of a veterans advisory council for Everytown for Gun Safety, the country's largest gun control advocacy organization. The group released a report Thursday that includes a set of recommendations for preventing veteran suicides. Stars and Stripes received an early copy of the report.
The problem of veteran suicides by firearm drew Everytown's attention because of the statistics; the Department of Veterans Affairs reported last month that firearms were used in 69% of all veteran suicides in 2017, the latest year data is available. That's a nearly 33% increase from 2005.
Everytown's first recommendation is for more states to enact extreme risk protection orders, also known as "red-flag" laws, which allow police or family members to temporarily remove someone's firearms if a state court agrees the person presents a danger to themselves or others. The idea is to place barriers between veterans in crisis and their firearms.
So far, 17 states and Washington have adopted some form of red flag laws. A dozen of those states passed the laws after the massacre at Stoneman Douglas High School in Parkland, Fla., last year, said Sarah Burd-Sharps, director of research for Everytown.
President Donald Trump said in August that he backed red flag laws for those "judged to pose a grave risk to public safety."
In Indiana, which enacted a red flag law in 2005, suicides by firearm have decreased by 7.5%, according to a study published last year in the journal Psychiatric Services. The same study found a 13.7% decline in gun suicides in Connecticut, which was the first state to pass a red flag law in 1999.
There's little information about how the laws have specifically affected veterans. In the organization's recommendations, Everytown calls for more research to show the impact on that population.
Washington, who said he was "very fortunate" to not have a gun in his house when he was suicidal, ran the suggestion for red flag laws past a group of Marine Corps veterans. They immediately bristled.
"There's a lot of pushback," Washington said. "There's this fear that the cops are going to be the ones to do this. That fear of infringement on the Second Amendment, it's a big fear. That's huge."
Retired Army Capt. Chris Marvin, a founding member of the Everytown Veterans Advisory Council, thinks the idea could be sold to veterans if they know it's a temporary measure – and if family members are the ones securing the firearms.
"Approaching them by saying, 'You will get your guns back,' when it's coming from people close to them who love them – that comes with a measure of trust," Marvin said. "I think from a policy standpoint, red flag laws are the most immediate and effective that we could put in place."
Everytown wants the VA to take a more active role. Without interfering with patient confidentiality, the group wants the VA to work with law enforcement and veterans' families to petition the court for extreme risk protection orders.
"Taking action is part of their mandate," Burd-Sharps said.
However, there's been pushback about the VA's involvement with law enforcement on the issue. Rep. Phil Roe, R-Tenn., introduced a bill this summer that would stop the VA from reporting veterans to the National Instant Criminal Background Check System – the national database that gun merchants are required to check before selling a firearm.
The VA considers veterans who cannot manage their VA benefits and need another person to help with their finances as "mentally incompetent." The agency reports the names of those veterans to the FBI.
The Veterans 2nd Amendment Protection Act would force the VA to cease that practice.
"This bill would ensure that the veterans who fought for our rights are guaranteed their own," Roe said in a statement.
Everytown's other recommendations include increasing public awareness about the risks of firearm access, promoting safe storage and encouraging health care professionals to talk with veterans about their access to guns.
Burd-Sharps argued that more emphasis on secure storage would help establish another barrier between veterans in crisis and their guns and "would literally save the lives of veterans."
"One of the most important things is having the VA incorporate the lethality of a firearm more solidly into their suicide prevention efforts," she said.
wentling.nikki@stripes.com Twitter: @nikkiwentling
---
---
---
---