Green Beret with West Virginia National Guard killed in parachute training incident
by
Corey Dickstein
April 18, 2019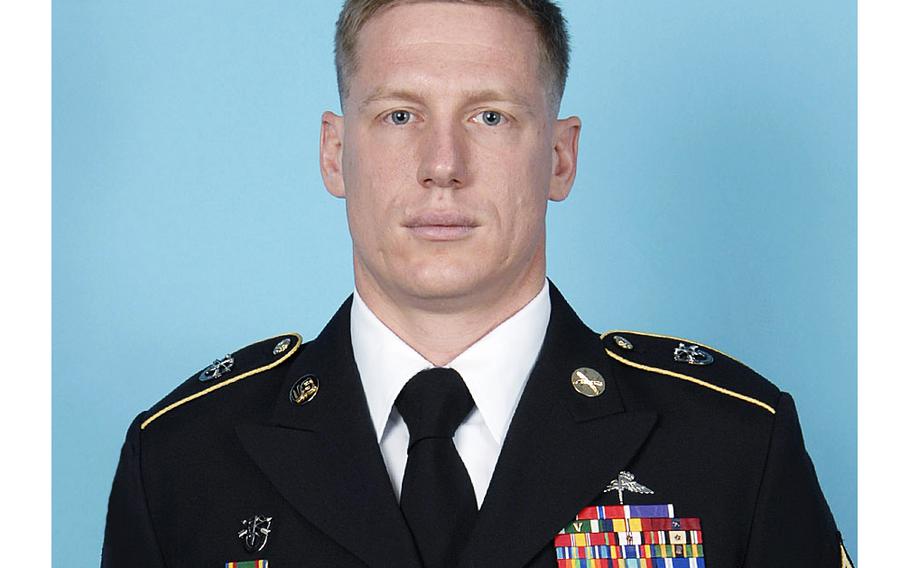 WASHINGTON — A Green Beret assigned to a West Virginia Army National Guard Special Forces unit and who had once been wounded in combat was killed Wednesday during routine parachute training in neighboring Virginia, Guard officials said Thursday.
Army Sgt. 1st Class Nicholas Sheperty was pronounced dead in Suffolk, Va., about 1:45 p.m. after he was injured during the airborne operations exercise, said Army Maj. Gen. James Hoyer, the adjutant general of the West Virginia National Guard. The incident was not caused by an equipment malfunction, he said, and is under further investigation.
Sheperty, 36, was a longtime special operator who had served multiple combat tours in Iraq and Afghanistan. Before joining the West Virginia Army National Guard in 2010 he served eight years in the Marine Corps, as a member of the elite Marine Special Operations Command.
He was a resident of Baltimore in Maryland but chose to serve in the West Virginia Guard because of its "reputation for having some of the best Special Forces soldiers in the United States military," Hoyer told reporters at the state's Guard Headquarters in Charleston.
He was assigned to the 2nd Battalion, 19th Special Forces Group, and was a traditional guard member, meaning he served as a part-time soldier.
"This is a guy who didn't have to be doing what he was doing yesterday," Hoyer said. "He had served his time, served his country well, served in multiple combat zones. It's a testament to the kind of person he was."
Hoyer said those who served alongside Sheperty described him as a "good man" who was a dedicated soldier.
"The loss of such an exceptional Soldier and true West Virginia hero will be felt throughout our entire organization," he said in a written statement. "It's my hope that people understand, each and every day, there are men and women in the armed forces who are conducting both operations and training in support of the defense of our nation in a dangerous environment."
Sheperty was a recipient of the Purple Heart, indicating he had been injured in combat. His other awards and decorations included the Bronze Star Medal, the Navy/Marine Corps Commendation Medal with "V" device for valor, the Navy/Marine Corps Combat Action Ribbon and the Special Forces Tab, according to his military records.
dickstein.corey@stripes.com Twitter: @CDicksteinDC