Georgia Air National Guardsman receives Purple Heart connected to Taliban attack on Bagram Airfield
by
J.P. Lawrence
September 15, 2020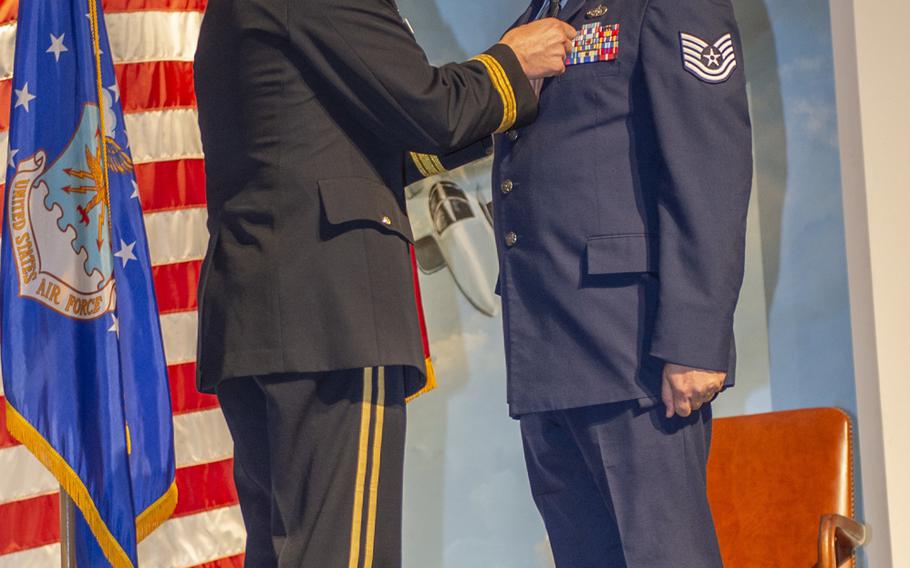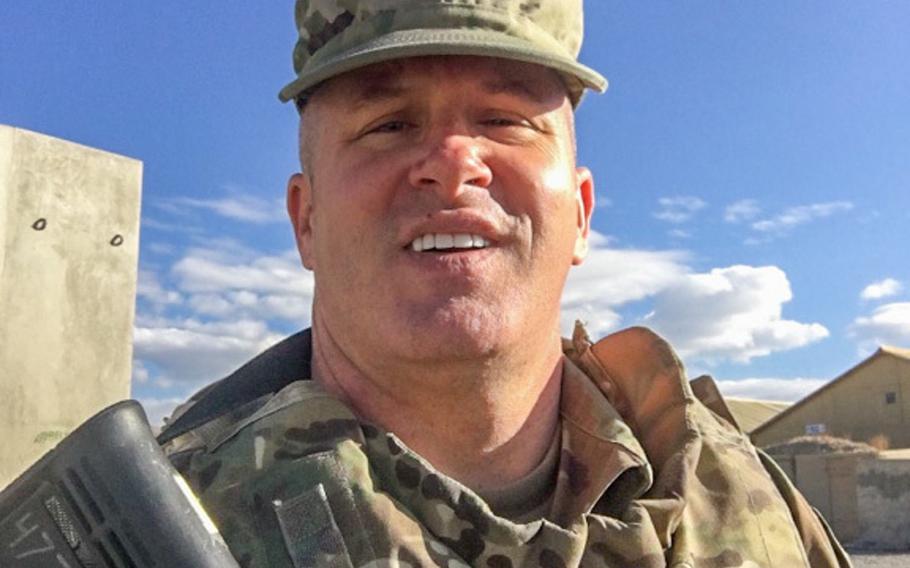 KABUL, Afghanistan — A Georgia Air National Guardsman received the Purple Heart for an injury sustained during a Taliban attack on Bagram Airfield in December, a military statement said this week.
Air Force Tech. Sgt. Franklin Wetmore was hurt when an explosion shook a terminal at the airfield, the statement said, as part of a daylong attack by Taliban suicide bombers attempting to storm the base.
Despite his injury, Wetmore, a radio frequency transmission systems craftsman, provided security to more than 500 personnel who were hunkered down in the terminal during the attack.
He held his position for about two hours as shots fired in the distance before he received medical attention, said the statement, which did not identify his injury.
The attack destroyed several houses outside Bagram and left at least two Afghan civilians dead and 80 injured, Afghan officials said.
An additional five service members from the Republic of Georgia, a coalition partner, were among the wounded, but U.S military officials at the time didn't disclose whether any American troops had been hurt.
On Bagram, the largest U.S. base in Afghanistan, the bombs shattered windows and damaged buildings.
Wetmore, who deployed with the 202nd Engineering Installation Squadron, 116th Air Control Wing, received the Purple Heart at a ceremony at the Museum of Aviation outside Robins Air Force Base in Houston County, Ga.
The Georgia Air National Guardsman in the statement said he was honored to receive the medal.
"I am proud to serve and always wanted to be deployed to the tip of the spear," Wetmore said. "But this time, the enemy's spear got me."
lawrence.jp@stripes.com Twitter: @jplawrence3