GAO: 102 military bases face water shortage risk; Pentagon must track issue better
by
Corey Dickstein
December 3, 2019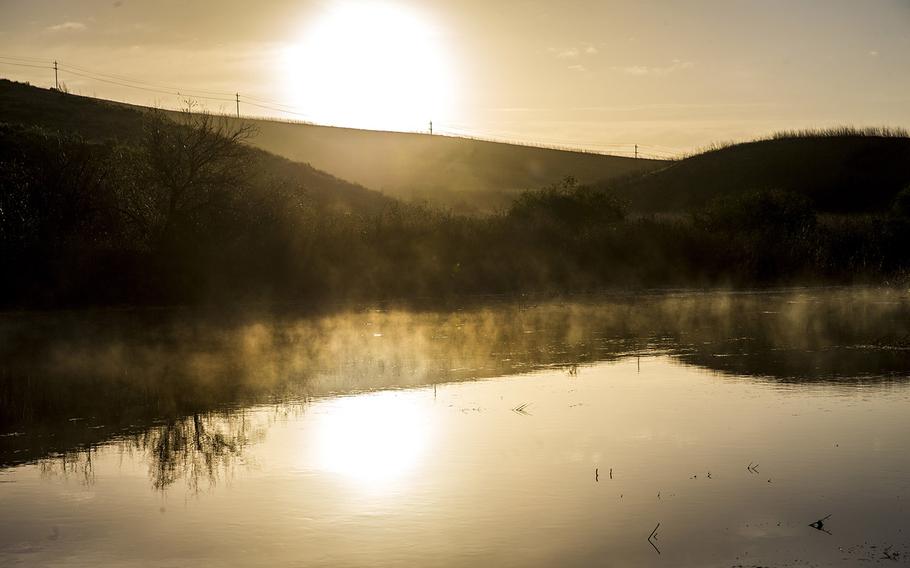 WASHINGTON – More than 100 U.S. military installations face water shortage risks, according to the Government Accountability Office, which warned in a new report that the Pentagon needs to use better standards for monitoring and determining the bases that could be impacted.
The federal watchdog cautioned in its Nov. 27 report that bases in the United States had already experienced water shortages that impacted critical operations and advised more installations were likely to be impacted by climate change-related issues and increasing severe weather events, citing the government's Fourth National Climate Assessment from 2018. In all, GAO listed 102 military locations in the United States as vulnerable, noting the Defense Department relies on billions of gallons of water to operate each year – some 84 billion gallons in fiscal year 2018, for example.
The Pentagon defines water scarcity as a lack of enough water to meet needs for a wide range of critical missions on installations including military training, weapons testing, firefighting, and providing drinking water, hygiene and sanitation services. Vulnerable installations spanned the entire nation – stretching from Naval Air Station Key West in Florida to Joint Base Lewis-McChord in Washington state – and all military services. Mountain Home Air Force Base in Idaho, Francis E. Warren Air Force Base in Wyoming, and Marine Corps Air Station Yuma in Arizona have already experienced some level of water shortage in recent years, the GAO reported.
The new report also examined a trio of assessments conducted since last year by the Office of the Secretary of Defense on energy- and climate-related issues. The Pentagon looked at water supply issues at its properties and compared results with similar studies conducted separately since 2017 by the three military departments.
The evaluations often did not match, the GAO reported. For example, only 42 bases of 95 identified by the Pentagon were considered at risk of water scarcity in more than one of the three ODS reports and the three separate military department assessments. GAO blamed OSD, criticizing its data collections practices as not following the same standard procedures for such analysis, which the departments of the Army, Air Force and Navy followed.
"When comparing the results of six [OSD] and military department assessments on installations vulnerable to water scarcity, GAO found that they varied markedly, raising questions about their quality and about which source of information DOD is using to determine which installations are vulnerable to water scarcity," the report reads. "… GAO found that these assessments did not reflect four of five leading practices for identifying and analyzing water scarcity — practices that contribute to a reliable assessment of water availability."
Specifically, GAO reported, OSD did not always identify how much water was currently available at its installations, how much water was expected to be available in the future, take into account all sources of water available to those posts, or identify the precise locations it examined.
Installations can face water shortages for a variety of reasons. In January, the Defense Department identified threats of flooding, drought and wildfires among the top climate-related issues impacting bases that could lead to water shortages.
GAO identified installations facing drought – as many as 43 bases -- as those most vulnerable. Those bases included MCAS Yuma, Kirtland Air Force Base in New Mexico and several California installations, including the Marine's Camp Pendleton, Naval Amphibious Base Coronado and Vandenberg Air Force Base.
GAO said Pentagon officials agreed to its recommendation to implement better practices for assessing water shortage vulnerabilities and conduct a new, department-wide analysis.
Water shortage risks are "only projected to increase," the report concluded.
Twitter: @CDicksteinDC