Funding bill would prevent using military construction money to pay for border wall projects
by
Caitlin M. Kenney
July 7, 2020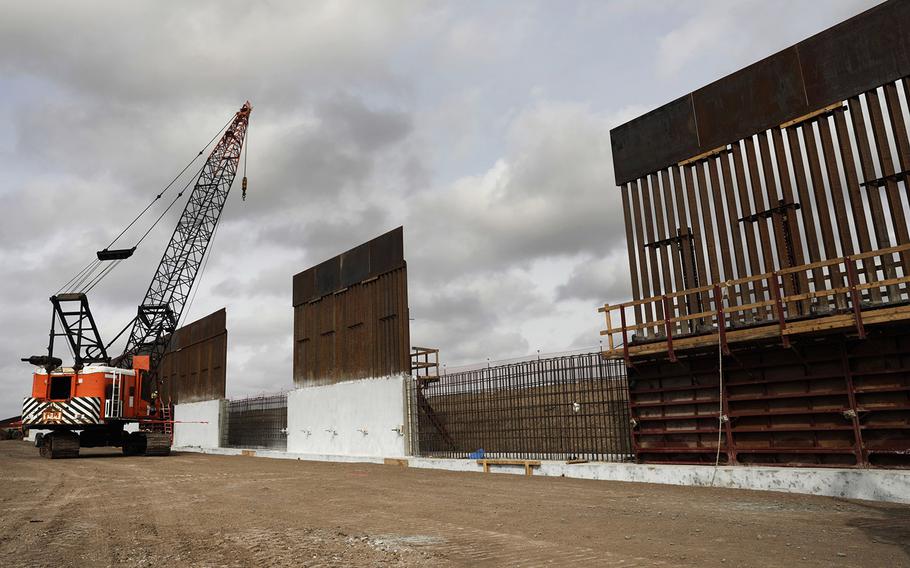 WASHINGTON — House lawmakers are trying to prevent the wall along the U.S.-Mexico border from being funded with military construction money after billions have already been taken from Pentagon accounts, according to a new funding bill.
The legislation would prevent any funds for a military construction project from the fiscal years 2016 through 2021 budgets be used for projects related to the southern border wall, according to a provision in the fiscal year 2021 appropriations bill from the Military Construction, Veterans Affairs and Related Agencies subpanel of the House Appropriations Committee.
Projects including the construction of "a wall, barrier, fence or road along the southern border" or roads to access a wall or fence along the U.S.-Mexico border.
The funding bill was approved by the House subpanel Monday and will now be presented to the entire House Appropriations Committee.
In February 2019, President Donald Trump declared a national emergency at the U.S.-Mexico border and directed the use of military construction funds as well as counter-narcotic funding to pay for border-wall construction. The declaration diverted $6.1 billion from military construction and counter-drug funds.
Up to $3.6 billion in military construction funds were authorized to be used for the border wall and have been directed toward 11 barrier projects totaling 175 miles of fencing to be built in Texas, Arizona and California. The Pentagon diverted the money from 127 planned construction projects worldwide.
The appropriations bill would also prevent military construction funds going towards those construction projects that had appropriated funds but were cancelled or postponed because of the national emergency declaration.
A provision in the Senate Armed Services Committee's version of the fiscal year 2021 National Defense Authorization Act authorizes the reimbursement of the $3.6 billion in military construction funding taken for the border. However, the House bill would not allow for this money to be appropriated.
Because the two bills are in conflict, the Senate and House Armed Services Committees as well as the chambers' appropriations committees will have to negotiate the differences, according to a Senate Armed Services Committee spokesperson.
Kenney.Caitlin@stripes.com Twitter: @caitlinmkenney