GALLERY
From the archives: Heroes in time
by
Catharine Giordano
June 11, 2013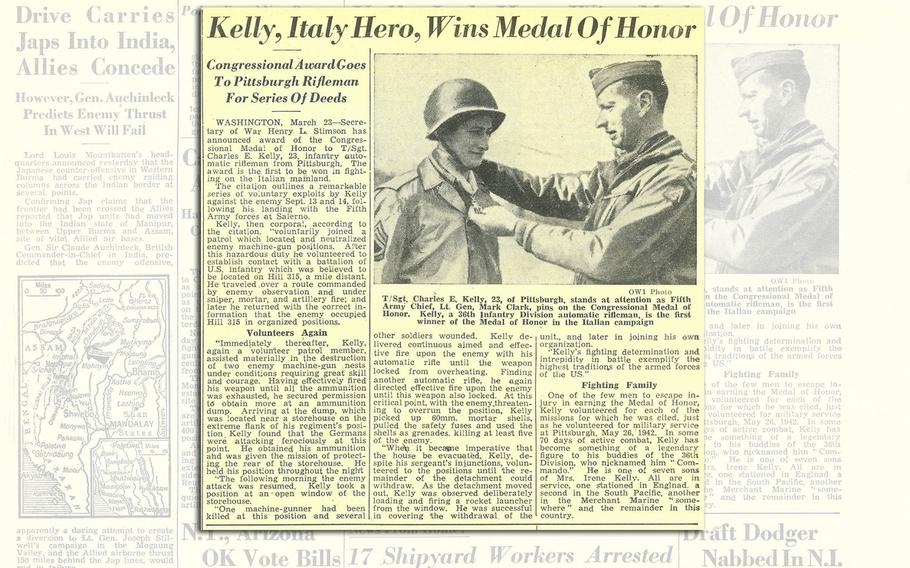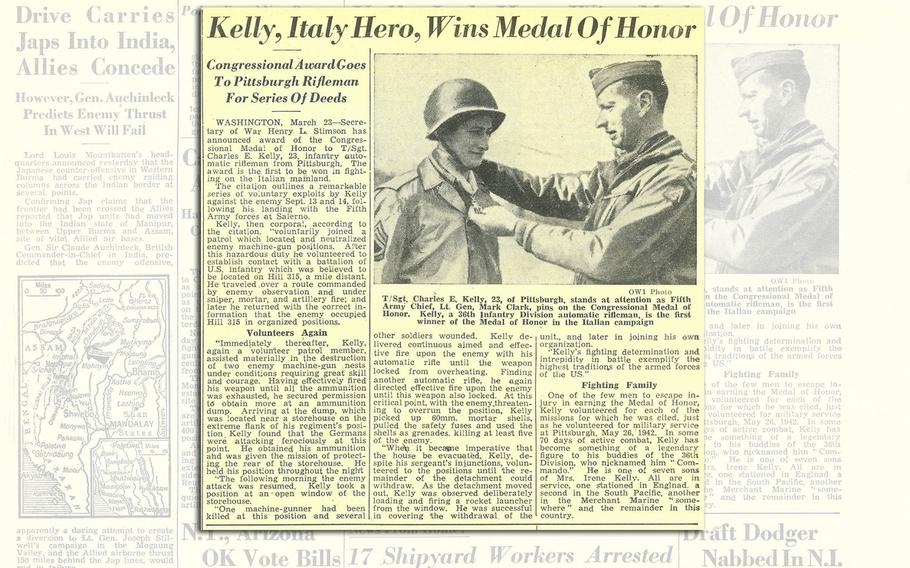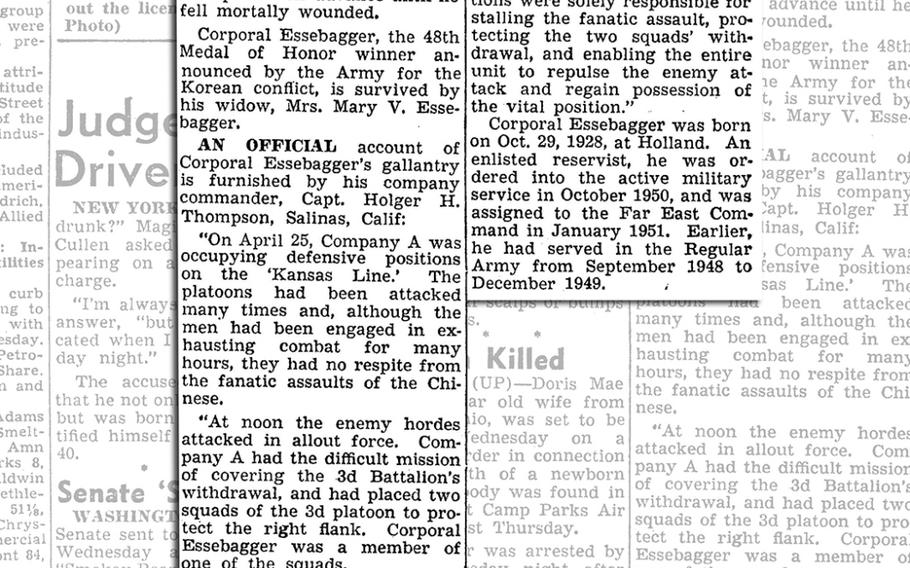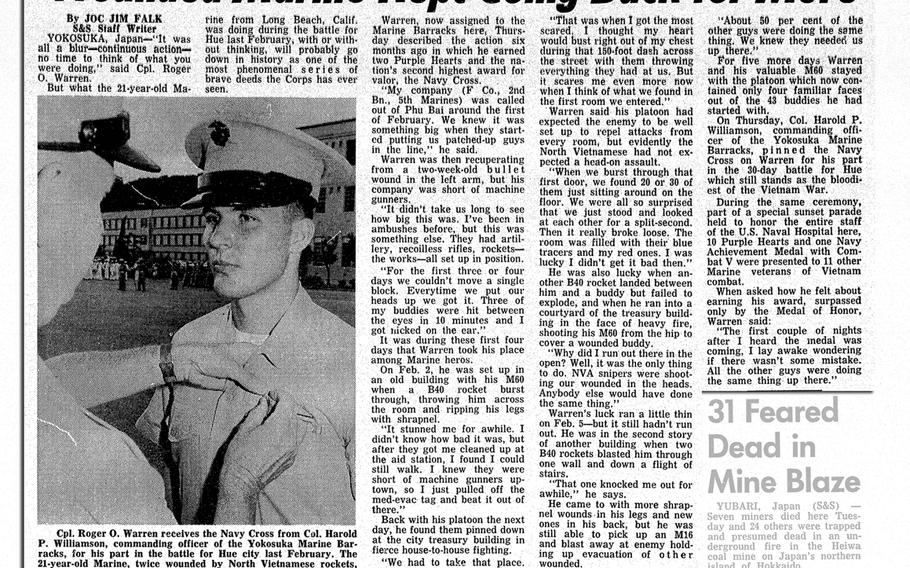 This Flag Day, Stars and Stripes will publish its 9th annual HEROES edition, highlighting the bravery in the Afghanistan and Iraq wars of many through the stories of a few. Wars prior also saw acts of bravery, sacrifice and honor and, although there was no annual edition, Stars and Stripes published many of the stories of valor. Here are a few of the many published over the decades.
Epics of Blood & Guts - Tech. Sgt. Charles E. Kelly
"[Tech. Sgt. Kelly] traveled over a route commanded by enemy observation and under sniper, mortar, and artillery fire …"
Read Tech. Sgt. Kelly's Congressional Medal of Honor citation.
Heroic Lone Stand - Cpl. John Essebagger Jr.
" … Corporal Essebagger voluntarily remained in his exposed position and singlehandedly coverd the withdrawal. Under murderous and close-in enemy fire, he hurled grenades and mortar fire against the onrushing foe."
Read Cpl. Essebagger's official citation.
Going Back for More - Cpl. Roger O. Warren
"It was all a blur – continues action – no time to think of what you were doing."
---
---
---
---