GALLERY
From the archives: Flights to freedom
---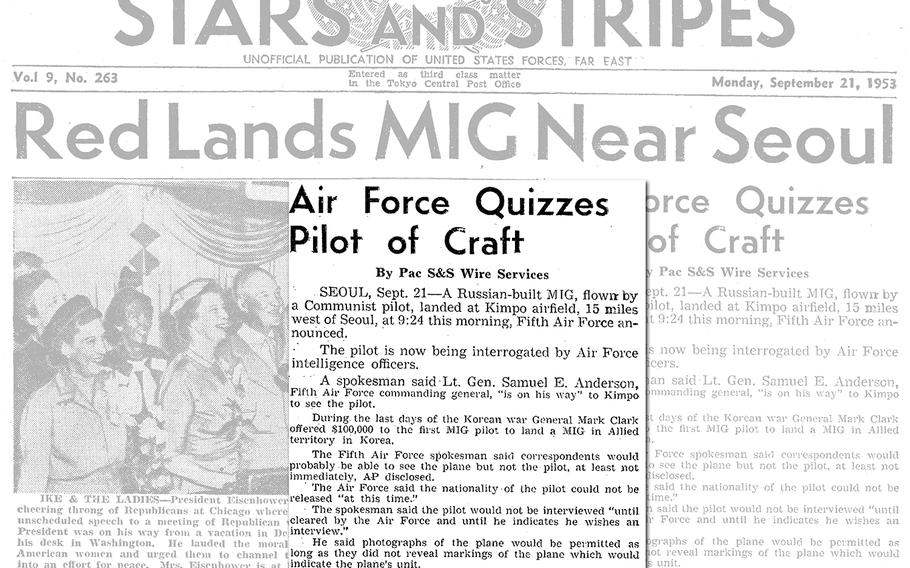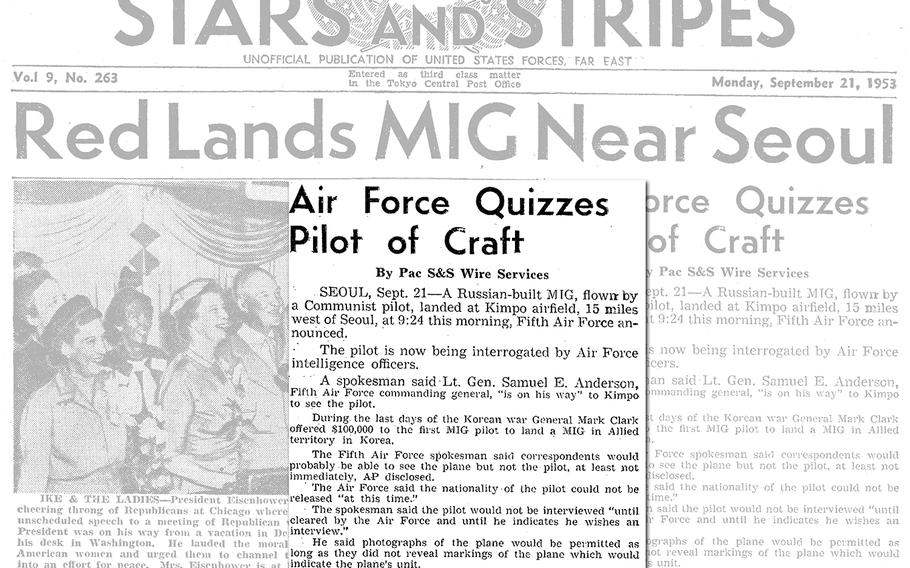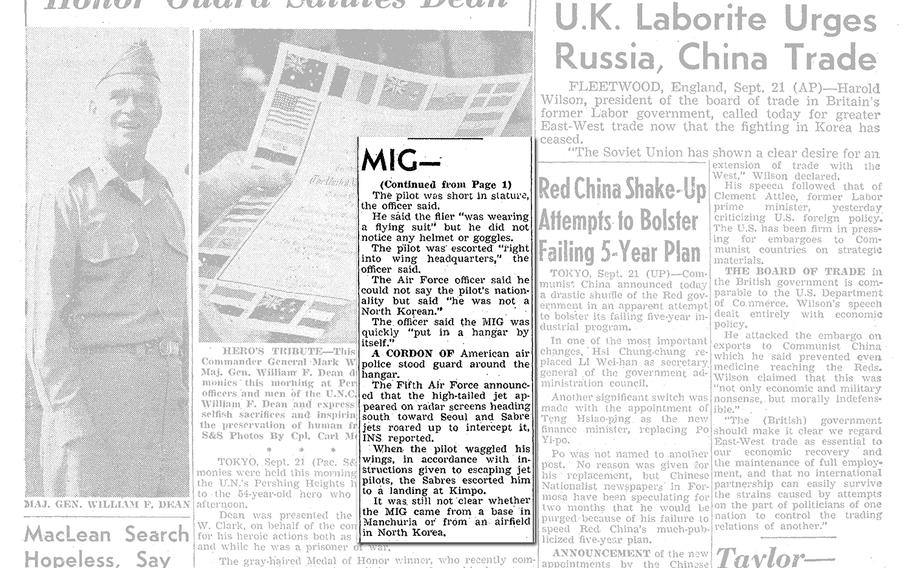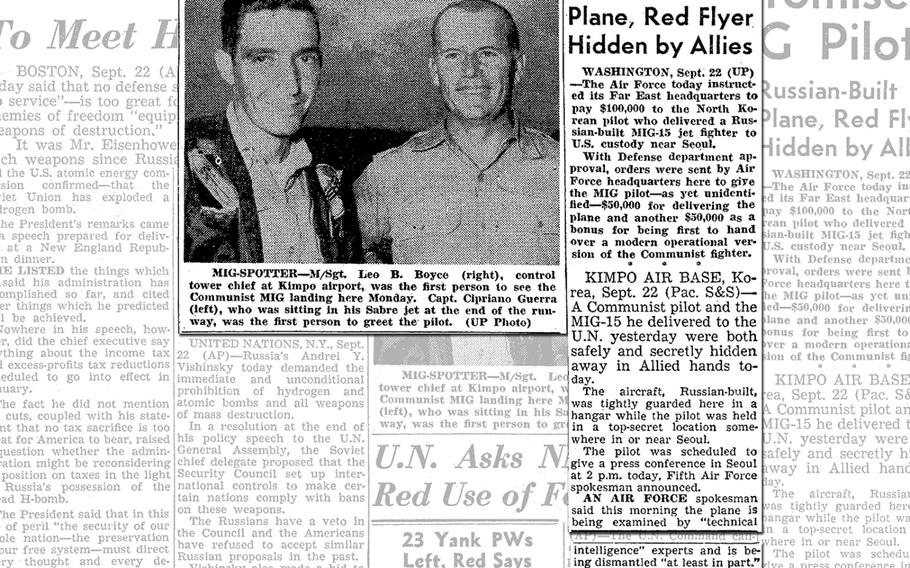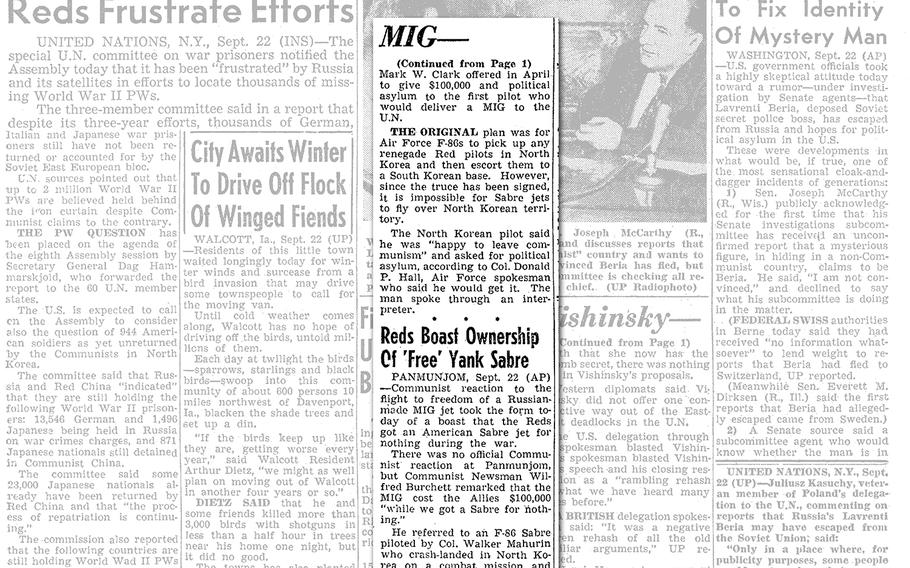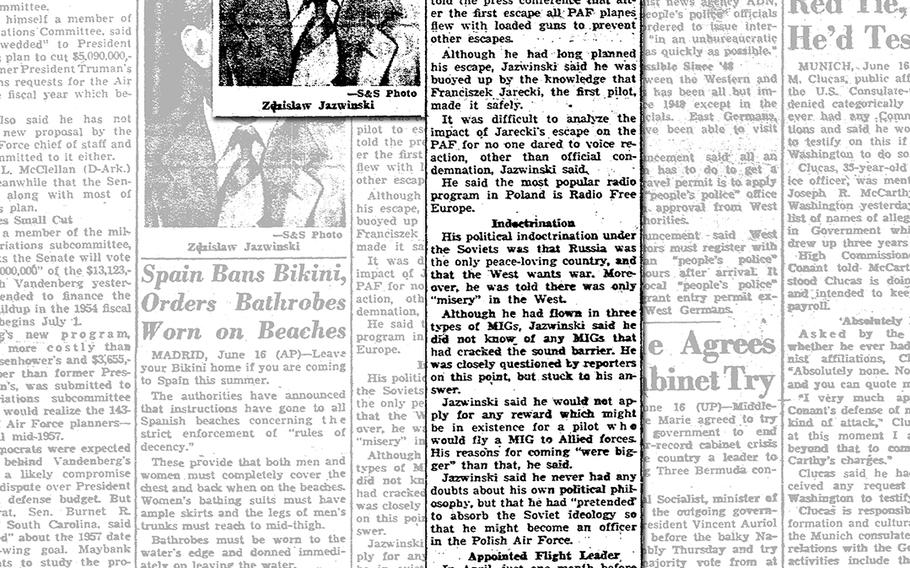 The Cold War saw its fair share of military defectors, fleeing their communist homelands. Several of them took a gamble crossing the 'DMZ in the sky'.
In the morning of September 21, 1953, North Korean Sr. Air Force Lt. No Kum-Sok took off from his South Korean station at Sunan Air Base for a training mission in one of the 16 new Soviet-built MiG-15s, just recently acquired by the North Korean military.
As luck would have it, the U.S. air defense radar was shut down for temporary maintenance, allowing No's MiG to go undetected.
A little while later he touched down on U.S. Airbase Kimpo, much to the consternation of the U.S. airmen on the ground. No's plane was the first MiG-15 to arrive intact and claimed by the United States.
Unbeknown to No, United Nation Command Commanding General Mark W. Clark had offered $100,000 reward and political asylum to the first pilot who would deliver a MiG to the U.N. The U.S. Air Force made good on the promise.
The plane is now on display at the National Museum of the U.S. Air Force at Wright-Patterson AFB in Ohio. You can find more about No's MiG on the museum's website.
Although two Polish MiG-15 pilots had defected earlier that year by flying their planes out of their USSR controlled homeland and into Denmark, it was the first intact MiG-15 the U.S. got to keep. The first MiG-15, flown by Lt. Franciszek Jarecki was returned to the Polish air force, while the second one was damaged as Lt. Zdizislaw Jazwinski was forced to crash-land his.
Want to know what happened to the two Polish pilots? Or read about No's $100,000 reward? Search Stars and Stripes' digital archive.
---
---
---
---