Four Marines killed in Camp Pendleton maintenance accident
by
Jennifer Hlad hlad.jennifer@stripes.com
November 13, 2013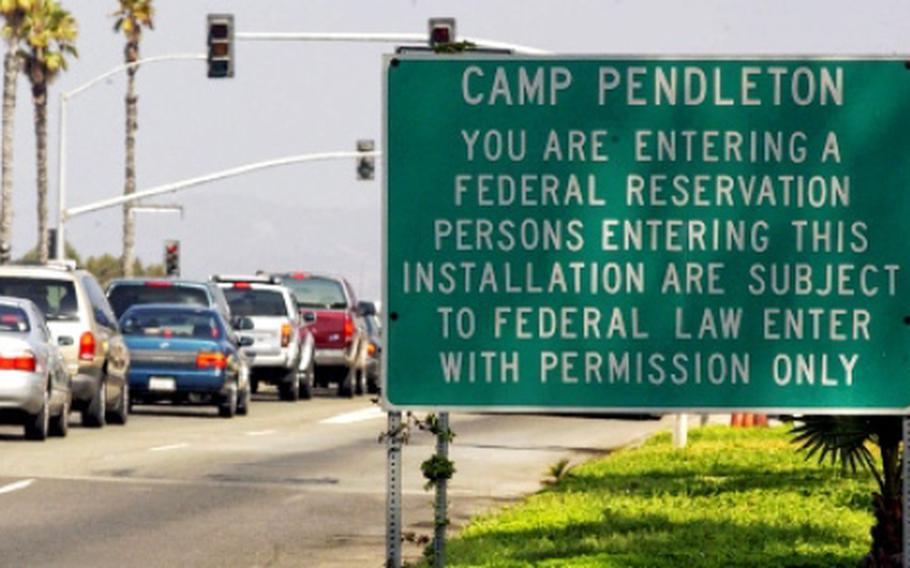 CAMP PENDLETON, Calif. — Four Camp Pendleton-based Marines were killed Wednesday in an accident during regularly scheduled maintenance at one of the base's artillery impact areas, Marine officials said.
The incident happened around 11 a.m. at the Zulu Impact Area during upkeep of the range meant to keep the areas safe and remove obstructions, a Marine official said. Impact areas are where Marines fire artillery and drop bombs from aircraft.
The names and ranks of the Marines killed are being held while their families are notified.
"We offer our heartfelt prayers and condolence to the families of the Marines lost today in this tragic accident," said Brig. Gen. John W. Bullard, commander of Marine Corps Installations West-Camp Pendleton. "Our first priority is to provide the families with the support they need during this difficult time."
The cause of the accident is still under investigation.
Earlier this year, seven North Carolina-based Marines were killed in a mortar explosion during live-fire training in Nevada. A military investigation determined that a Marine operating a 60 mm mortar tube did not follow correct procedures, which resulted "in the detonation of a high explosive round at the mortar position."
Two officers and a non-commissioned officer were relieved of command as a result of that accident.
hlad.jennifer@stripes.com Twitter: @jhlad