Fort Hood soldier is charged in shooting death of former soldier
by
Rose L. Thayer
March 26, 2020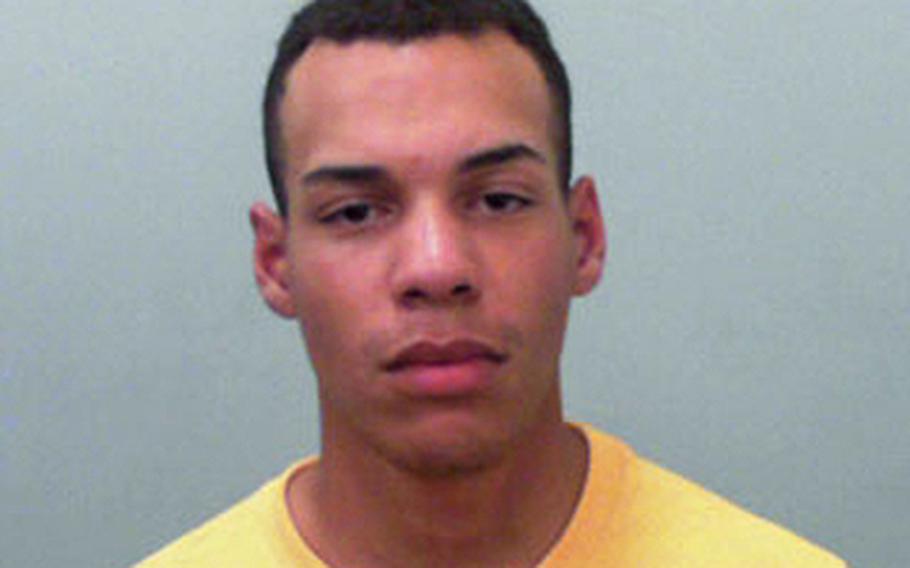 AUSTIN, Texas – A Fort Hood soldier was charged Wednesday with shooting a former soldier and killing him two days earlier during a late-night argument, according to local police.
Spc. Jovino Jamel Roy, 22, was charged with murder after allegedly shooting Michael Steven Wardrobe, 22, Monday at a Killeen residence, according to a news release from the Killeen Police Department.
Roy was arraigned Wednesday and in Bell County jail with a $1 million bond, according to police.
Roy served with Fort Hood's 69th Air Defense Artillery Brigade and Wardrobe left the Army at the end of January as a specialist, according to information from Fort Hood.
Officers were dispatched Monday to the 3700 block of Dustin Court at about 10:55 p.m. for a 911 call about a shooting victim, according to the release. When officers arrived, they found Wardrobe unresponsive with multiple gunshot wounds and lying in the front of a residence. He succumbed to his injuries and was pronounced dead at the scene at 11:22 p.m.
The preliminary investigation revealed Wardrobe and Roy were involved in a verbal argument that became physical. During the fight, police believe Roy fired several shots at Wardrobe and fled the area. Officers found Roy at a nearby convenience store and he was taken into custody, according to the release.
Bell County Justice of the Peace Daryl Peters ordered an autopsy performed at the Southwestern Institute of Forensic Sciences in Dallas.
This is the third killing to involve soldiers this month in Killeen, located just outside the gates of Fort Hood.
Spc. Freddy Beningo Delacruz Jr., 23, and Army veteran Shaquan Markell Allred, 23, were two victims in a triple killing March 14 at a Killeen apartment complex. Both men died of gunshot wounds.
Spc. Shelby Tyler Jones, 20, was found dead with a gunshot wound March 1 outside of a convenience store but police believe he was shot at a nearby strip club.
No arrests have been made in either case, according to Ofelia Miramontez, spokeswoman for the Killeen Police Department.
thayer.rose@stripes.com Twitter: @Rose_Lori