Fort Hood commander replaced as new investigation announced for the Texas post
by
Rose L. Thayer
September 2, 2020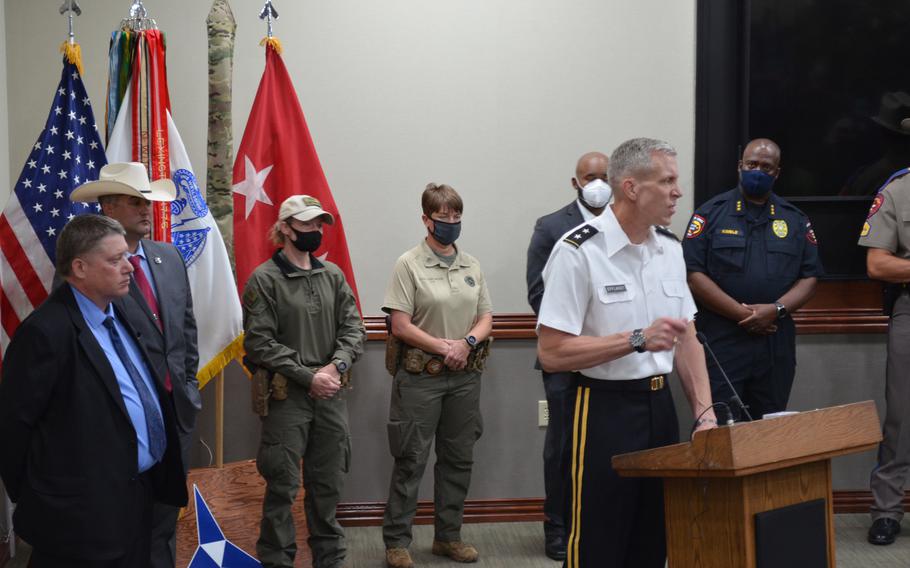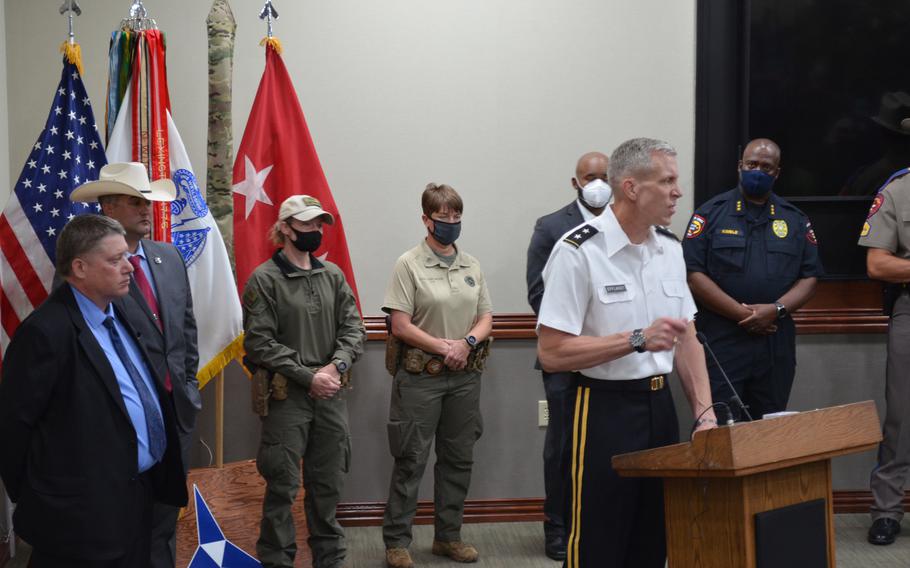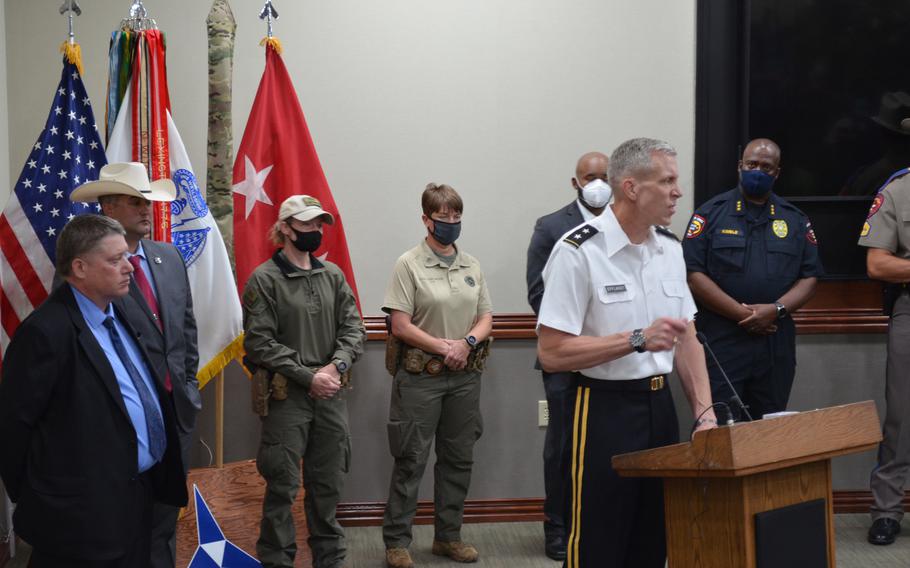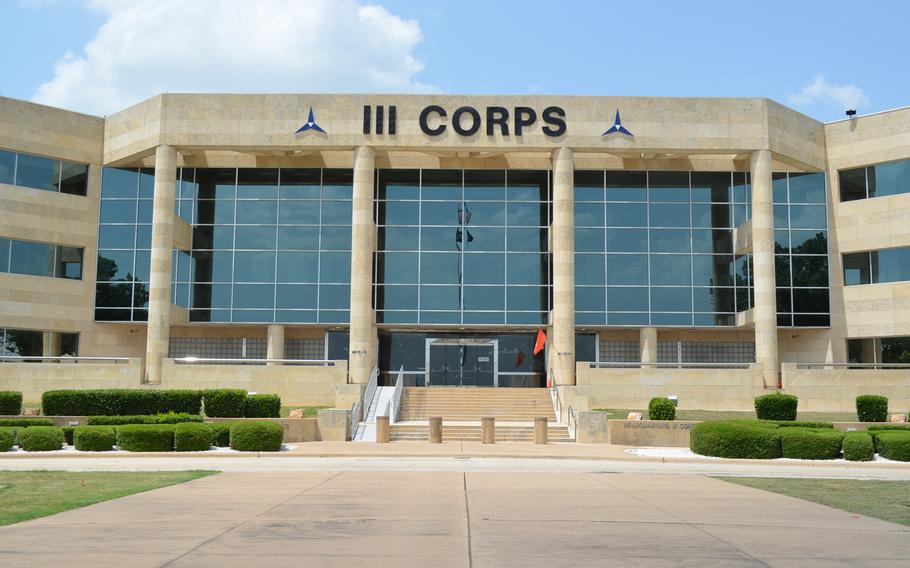 AUSTIN, Texas — A new review of Fort Hood leadership's response to the disappearance and death of Spc. Vanessa Guillen has begun under a four-star general, and the officer in charge of the base has been replaced and has lost his next command while the investigation continues, the Army announced Tuesday.
Maj. Gen. Scott Efflandt, the current deputy commander for operations for III Corps and Fort Hood, has served as the post commander since his commander, Lt. Gen. Pat White, deployed to Iraq a year ago. Efflandt, who was scheduled to take command of the 1st Armored Division and Fort Bliss, Texas this summer, will instead stay at Fort Hood as the deputy commander for support until all investigations stemming from Guillen's death are complete.
The nomination of a new commander for Fort Bliss will be sent to Congress and announced in the coming days, Army Secretary Ryan McCarthy said Tuesday.
"With respect to Gen. Efflandt, he will stay at Fort Hood until the culmination of these investigations, and once the determinations are made, then we will know what is next for him," McCarthy said, speaking on a press briefing alongside Army Chief of Staff Gen. James McConville and Army Undersecretary James McPherson.
Efflandt will officially leave his position as acting post commander Wednesday to allow for Maj. Gen. John B. Richardson IV to fill the role. Richardson, who was the director of operations at Forces Command at Fort Bragg, N.C., was announced for the job back in March.
Efflandt will "assist with the reintegration of III Corps as they return from their mission supporting Operation Inherent Resolve," according to a news release from Forces Command on the leadership changes at Fort Hood.
The new investigation announced Tuesday began last month and is being led by Gen. John Murray, commander of Army Futures Command. He will look "at every echelon of the command related to Vanessa Guillen," McCarthy said.
"We've asked an awful lot out of Fort Hood and we've asked a lot out of the units. These units have been in continuous combat and operational rotations for the last 20 years," McConville said. "There's a lot … going on in organizations that we want to make sure that we understand and put the proper corrections in place."
Murray's investigation joins at least four others at Fort Hood in response to Guillen, who was killed April 22 in an arms room by a fellow soldier. It took Army criminal investigators more than two months to locate Guillen's body in a shallow grave about 20 miles from the central Texas Army base.
Guillen had told her family that she experienced sexual harassment on base. Murray's investigation will begin with those allegations and continue through the events of April 22 and the search efforts that continued through July 1.
McCarthy said he saw a need for an additional review after the Inspector General's Office from Army Forces Command told Congress in July that one-third of the 53 Fort Hood soldiers they surveyed as part of an inspection this summer said they experienced sexual harassment at the base.
"If you look at numbers this year on the installation of felonious crimes, sexual harassment, sexual assault, the numbers are high; very high this year. The trends coupled with that survey, we needed to get a more comprehensive look at challenges that Fort Hood is experiencing," McCarthy said. "We need to understand the root causes so that we can make appropriate changes, whether that's a leadership issue, resources, conditions on the ground or systems. The numbers are bad, and we need to make some adjustments because we are very concerned."
Murray will conduct his in-person review of Fort Hood in mid-September after five civilians assigned to an independent review committee finish their own in-person inspection that began Monday and is expected to last for two weeks, McPherson said. The independent review was announced by McCarthy in July and will report on the command climate and culture at Fort Hood. Their report is due Oct. 30.
The Pentagon officials also noted Murray's review is separate from a command inquiry that is ongoing within Guillen's unit, the 3rd Cavalry Regiment, which is looking at similar issues, but on a smaller scale.
thayer.rose@stripes.com Twitter: @Rose_Lori