Fort Bragg plans automated entrances beginning in September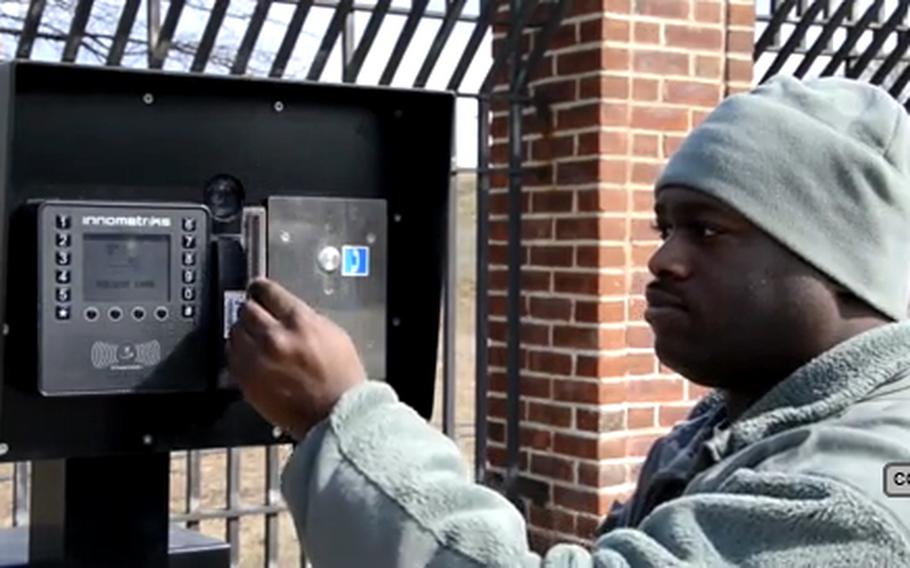 FAYETTEVILLE, N.C. — Fort Bragg officials are planning to install an automated program for people to enter the post in September, but its unclear if the new process will change the way visitors access the installation.
Fort Bragg has gates at roads that access the main post where most of buildings are located. Anyone entering the post now has to show a government identification card.
Cars without a Fort Bragg sticker are inspected by guards who make drivers open the hood, trunk, doors and glove compartment. The guards have mirrors on rods so they can look at the undercarriage of vehicles.
Tom McCollum, a Fort Bragg spokesman, said the post is working on an Automated Installation Entry program. Officials planned to start using the system this spring, but glitches delayed it, he said.
Several other posts, including Fort Carson in Colorado, Fort Campbell in Kentucky and Fort Stewart in Georgia, already are using it, McCollum said.
"We're going to be, by far, the largest installation doing it," he said.
Under the program, people who have a Common Access Card will be able to swipe the card and enter the post. Fewer soldiers will be required to inspect vehicles, he said.
People would have to register to get the card, McCollum said. Those with cards can sponsor people to come onto post, but the visitors would have to get a temporary pass, he said.
"Anyone coming onto Fort Bragg has to have a sponsor," he said.
McCollum said it isn't clear whether people will be able to come onto Fort Bragg by stopping at a gate and getting their vehicle inspected.
A Fort Campbell spokeswoman said the system is in place there but is not yet being used. She did not have details about why the program was not operational.
A story dated March 18, 2010, in the online edition of the Fort Campbell Courier, the post's authorized publication, said equipment for the system was being installed.
A story in the paper dated Sept. 13, 2012, said changes to the post's infrastructure was complete, but the system was still being tested.
Officials at Fort Carson did not immediately respond to questions about the program there. Fort Stewart officials could not be reached for comment.
A spokesman at Fort Gordon in Georgia said the post plans to use the system, but the garrison commander decided not to implement it until 70 percent of the people who would be using it had registered for it. Spokesman J.C. Mathews said he did not have details about a potential start date.
"There will still be a process for visitors to get on the installation," he said.
devanes@fayobserver.com