Fort Bragg paratrooper dies during airborne training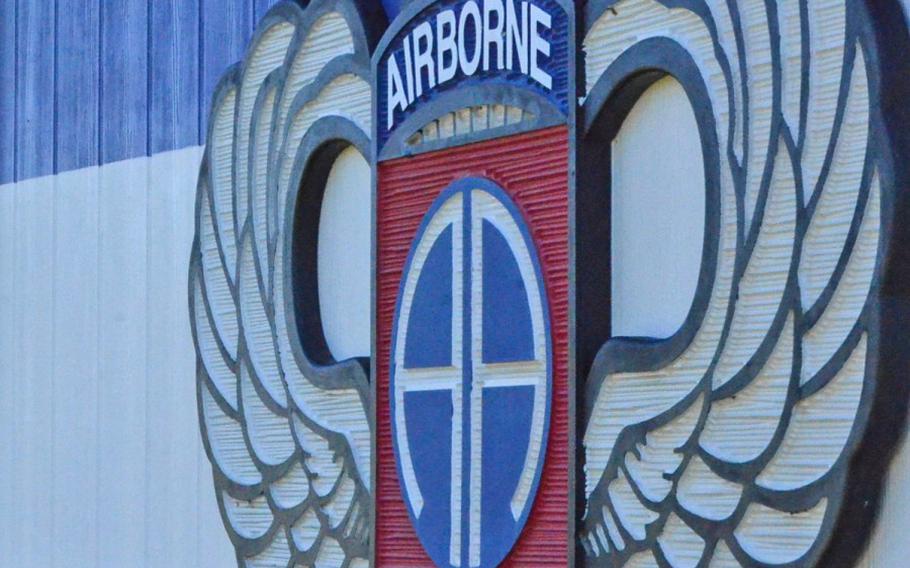 An 82nd Airborne Division paratrooper was killed during airborne training in Georgia, officials said Thursday.
"It is with a heavy Airborne heart that we announce the death of one of our Paratroopers in a training accident," Lt. Col. Mike Burns, a spokesman for the Fort Bragg, N.C.-based unit, said in an email.
The soldier was assigned to the division's 3rd Brigade Combat Team at Bragg, but the fatal incident occurred during jump training at Fort Stewart, Ga., on Wednesday, Burns said.
The soldier's identity and other details were being withheld until 24 hours after next of kin have been notified, Burns said.
The death is at least the second parachute-related fatality for a Fort Bragg-based soldier this year.
In January, Master Sgt. Nathan Goodman died during a military freefall training exercise near Eloy, Ariz. Goodman was a member of the 3rd Special Forces Group (Airborne).
Earlier this summer, six soldiers were injured during jump training on Grafenwoehr Training Area in Germany after they landed in trees. Their injuries were not life-threatening.
"Airborne operations carry inherent risks," the 173rd Airborne Brigade said in a statement after that incident, in which a German emergency responder was also injured.
The two most cited causes for fatal Army parachute jumps from 2010 to 2015 were "improper or abnormal exit" from the aircraft and "unstable or improper body position," according to a study published last year in the journal Aerospace Medicine and Human Performance.
Those two factors were blamed for one-third of the 13 deadly incidents during the 5-year period, the study said.
news@stripes.com Twitter: @starsandstripes