Former Navy captain pleads guilty after giving Fat Leonard public relations advice for money
by
Caitlin Doornbos
Stars and Stripes
November 14, 2018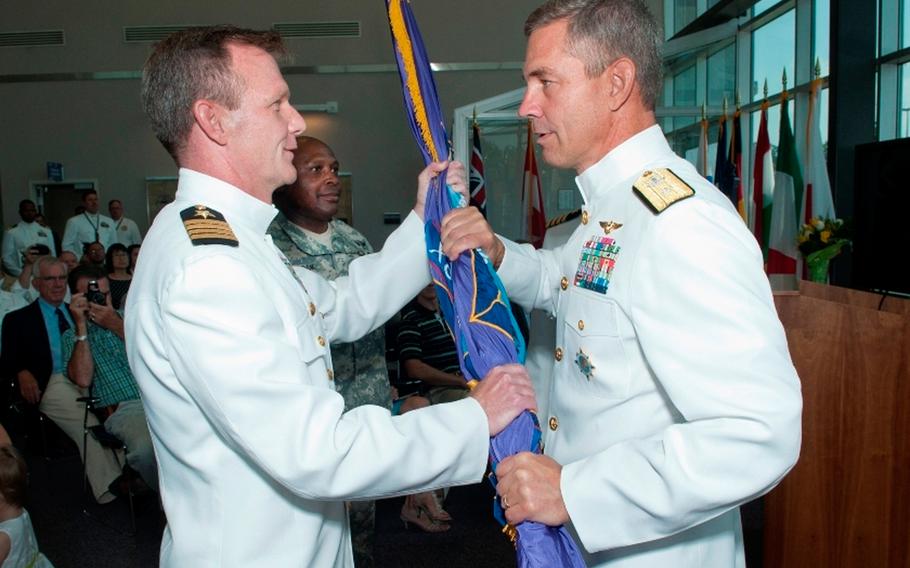 YOKOSUKA NAVAL BASE, Japan – A former Navy captain and public affairs director pleaded guilty on Tuesday to criminal conflict of interest after accepting $65,000 from defense contractor Leonard Glenn "Fat Leonard" Francis, in exchange for advice on a Navy corruption investigation that ultimately snared Francis and several service officials.
Jeffrey Breslau, 52, of Cumming, Ga., admitted to writing, reviewing or editing 33 documents, sending at least 135 emails of advice to Francis, offering 14 "talking points" to prepare Francis before his meetings with "high-ranking U.S. Navy personnel" and ghostwriting numerous emails as Francis to the Navy, according to a Justice Department statement Tuesday.
Also on Tuesday, retired Master Chief Petty Officer Ricarte Icmat David, 62, pleaded guilty and was sentenced to 17 months in prison on fraud charges related to the Fat Leonard scandal.
Francis, a Malaysian national, pleaded guilty in U.S. court in 2015 to bribery and fraud charges after admitting to running a "massive, decade-long conspiracy involving 'scores' of U.S. Navy officials, tens of millions of dollars in fraud and millions of dollars in bribes," according to the Justice Department.
Breslau is the latest of 22 defendants to plead guilty in relation to the scandal. In total, 33 people have been charged. Many of the defendants admitted to accepting payment or gifts — including "luxury travel," "top-shelf alcohol," Cuban cigars and the services of prostitutes, according to the Justice Department statement.
Breslau's case stands out as it appears he used the same skills he needed as public affairs director for the U.S. Pacific Fleet to help Francis in the corruption scandal.
"As part of his [Navy] duties, Breslau was involved in devising the U.S. Navy's public affairs communications strategy and provided public affairs guidance to Pacific Fleet components and other U.S. Navy commands," the Justice Department said in the statement.
Breslau admitted to advising Francis on public relations from March 2012 through July 2013 while Breslau was serving as U.S. Pacific Fleet public affairs director and later from Aug. 2013 to Sept. 2013 when he was assigned to the commanding officer for Joint Public Affairs Support Element in Norfolk, Va.
In court documents, prosecutors said Breslau's criminal actions "substantially disrupted" the Navy's dealings with Francis. Breslau did not disclose his $65,000 "consulting agreement" with Francis to the Navy, according to the Justice Department.
Breslau was originally charged in September, but has been free on bond, according to court records. He will be sentenced at a later date.
David, of Concepcion, Tarlac, Philippines, was also sentenced to a year of probation and ordered to pay restitution of $30,000 after pleading guilty to wire fraud, in addition to his prison sentence.
David worked in logistics with the Navy's 7th Fleet in various assignments from 2001-2010. He admitted to letting Francis and his Singapore-based ship husbanding company, Glenn Defense Marine Asia, "inflate the husbanding invoices to bill for services never rendered," according to the statement.
"For example, David instructed Francis to inflate invoices for the USS Essex's anticipated November 2007 port visit to the Philippines," the Justice Department said in its statement.
In return, David received five-star hotel rooms at numerous port visits from Francis.