Former Cabinet secretaries decry Trump administration's plan for climate-change panel
by
Wyatt Olson
April 10, 2019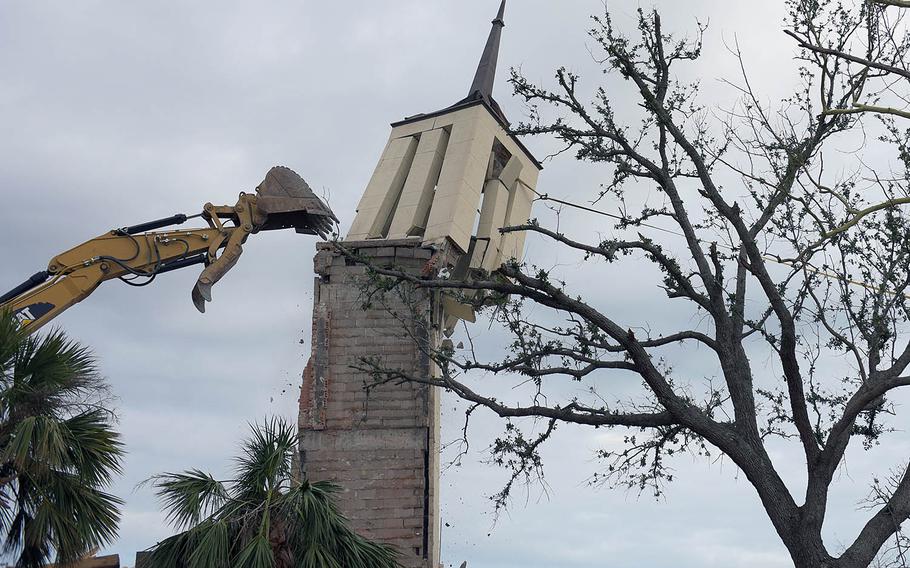 Two former Obama administration Cabinet secretaries warned lawmakers Tuesday of the peril in the current administration's disregard of the clear link between climate change and national security.
Former Secretary of State John Kerry and former Defense Secretary Chuck Hagel reiterated before the House Committee on Oversight and Reform their opposition to President Donald Trump's plan to form a climate change review committee headed by a skeptic of the scientific consensus that human activity is causing global warming.
Last month, Kerry and Hagel were among 58 prominent national security officials who wrote to Trump saying they were "deeply concerned by reports that National Security Council officials are considering forming a committee to dispute and undermine military and intelligence judgments on the threat posed by climate change."
The committee would reportedly be led by William Happer, an emeritus physics professor at Princeton University who has denied human activity is responsible for the current rapid pace of global warming.
In his written testimony to the House committee, Kerry said that Beijing and Moscow were "cheering" Trump's attempt to "erase" climate change from U.S. national security considerations.
"China and Russia have for years been mapping the resource competition, military implications, and geostrategic challenges that climate change will present in an ever-changing, climate-impacted Arctic," Kerry, a former Democratic senator for Massachusetts, said in the written testimony. "What a gift to them if we stop making our own assessments because we have our heads buried in the sand while their eyes are on the tundra."
Republicans on the House committee shared the GOP's general skepticism toward manmade climate change, with some saying Democrats were using the issue to promote the party's Green New Deal that seeks to move the nation away from the use of carbon-emitting fuels.
While Trump has frequently called climate change a "hoax," presidential administrations as far back as George H.W. Bush's have recognized that the global shift in climate patterns — resulting in greater frequency and severity of flooding, hurricanes, droughts and wildfires — have national security implications.
"The factual basis of climate change's threat originated not with politicians but with the national security community, including the intelligence community," Kerry said.
The vulnerability of American military bases around the world affects readiness and preparation, Hagel said, noting the serious damage to domestic bases in the past year.
In October, Hurricane Michael hit Tyndall Air Force Base in Florida, damaging almost every structure on it, including hangars holding F-22 fighter jets.
"Seventeen F-22s are out of the lineup because of the damage during that hurricane," Hagel said.
Hurricane Florence hit the Marine Corps' Camp Lejeune in South Carolina in September, resulting in damaged estimated at $3.6 billion.
"We'd better pay attention to what our scientists, our intelligence people, our military leaders are saying (about) how serious this is and the impact it's going to have — and is having — on our readiness and capabilities and our national security," said Hagel, a former Republican senator from Nebraska.
"It's very clear that planning for climate change is not some frivolous waste of time or waste of money," he said. "It is essential to our troops and to their well-being and to the national security of this country."
Trump eliminated any mention of climate change in the White House's 2017 National Security Strategy report. The Pentagon deleted all references to the subject in the National Defense Strategy released in January 2018.
"Facts are facts," Kerry said, "But here we are in 2019 where too many in positions of responsibility still call climate change a hoax and advocate policies that will only make the reality of climate change even worse.
"During World War II, America would never have tolerated leadership that denied Hitler's aggression. During the Cold War, no one in public life would have been taken seriously if they didn't offer a policy to counter the Soviets. And after 9/11, it would've been disqualifying to deny that al-Qaida knocked down the Twin Towers."
olson.wyatt@stripes.com Twitter: @WyattWOlson