GALLERY
Flags In: Troops honor fallen at Arlington ahead of Memorial Day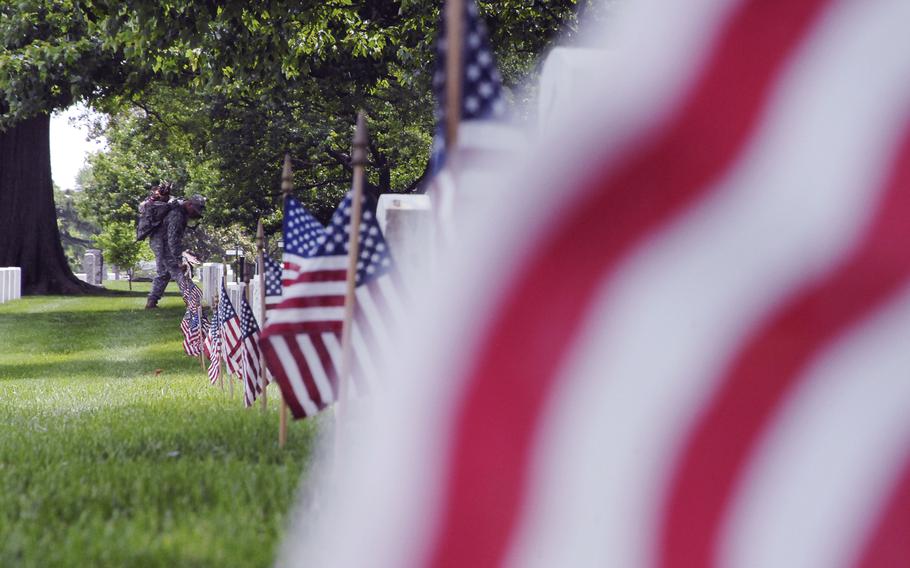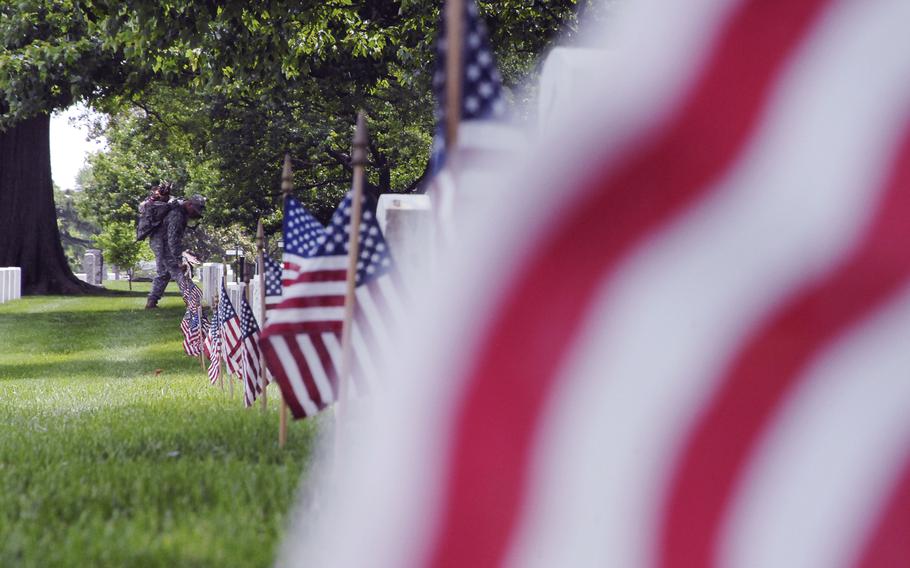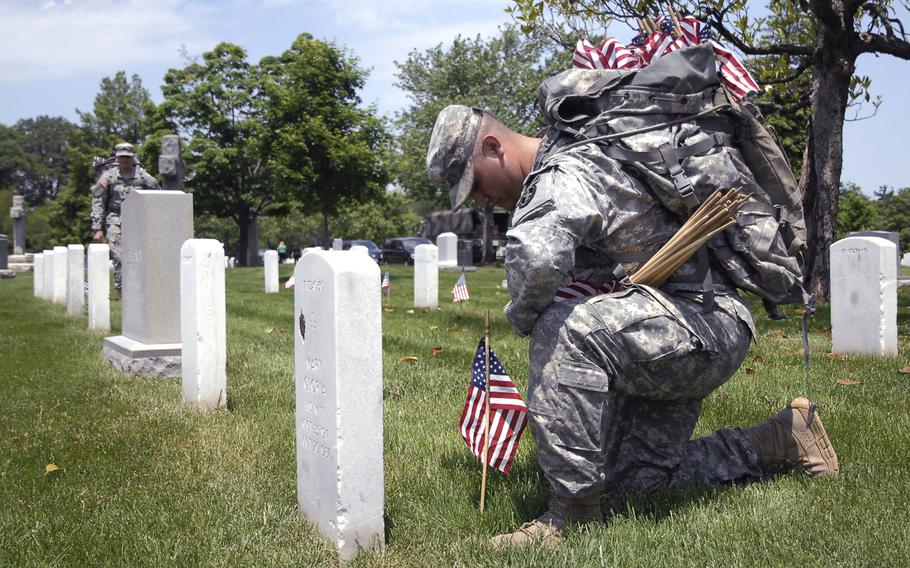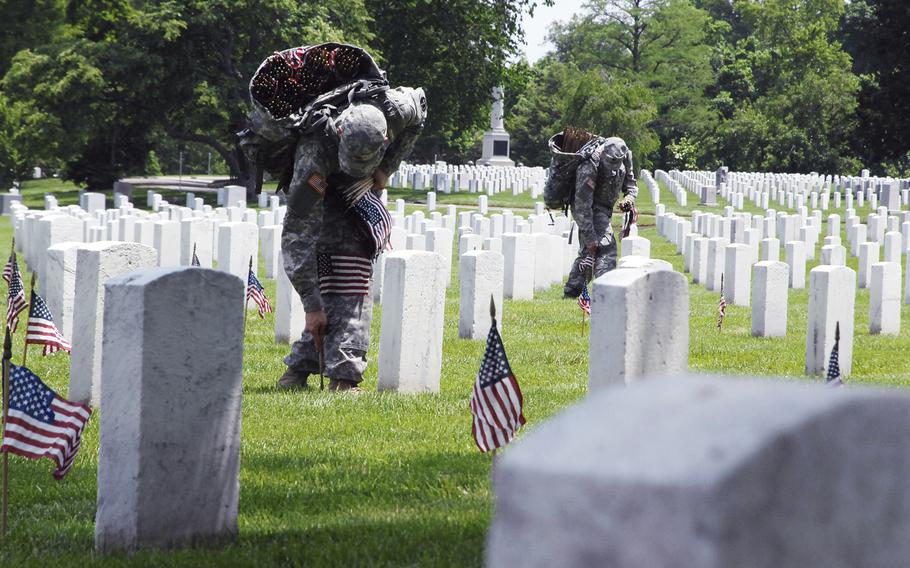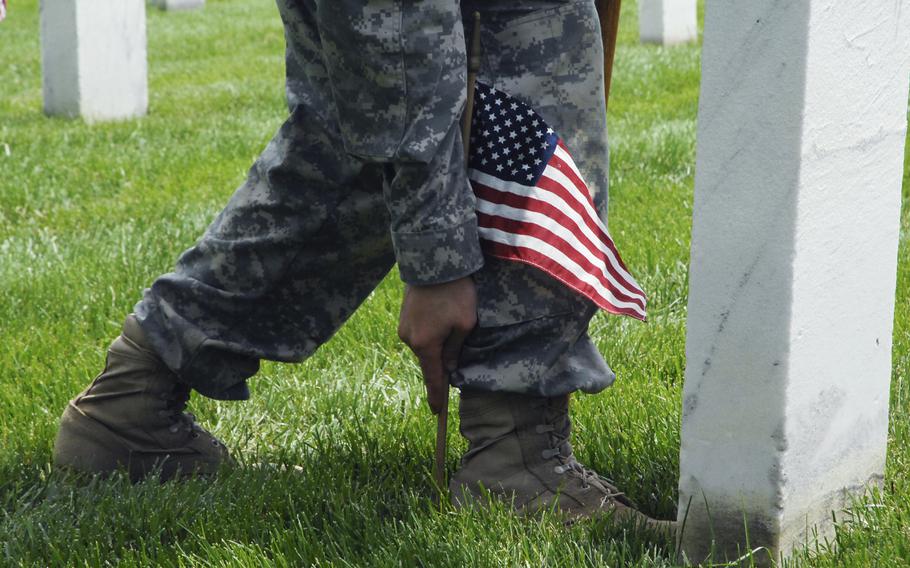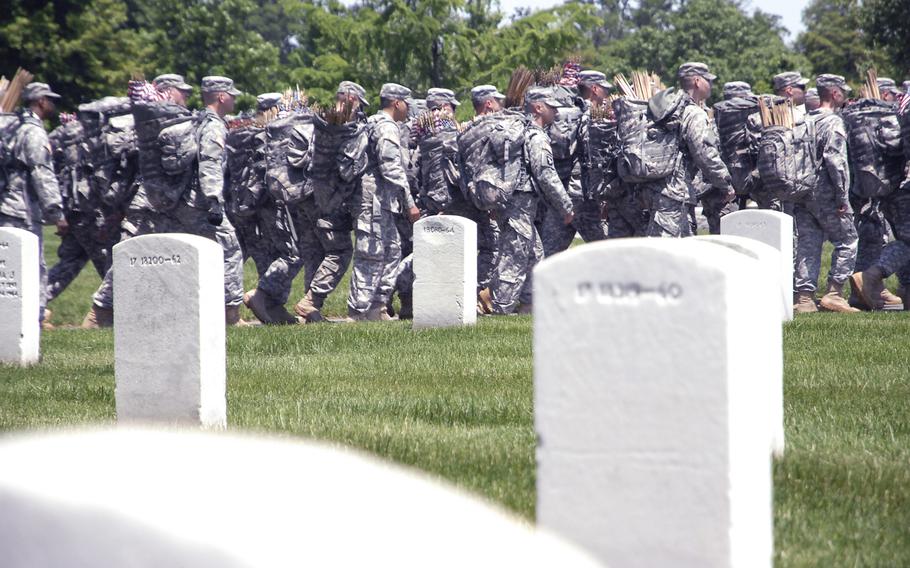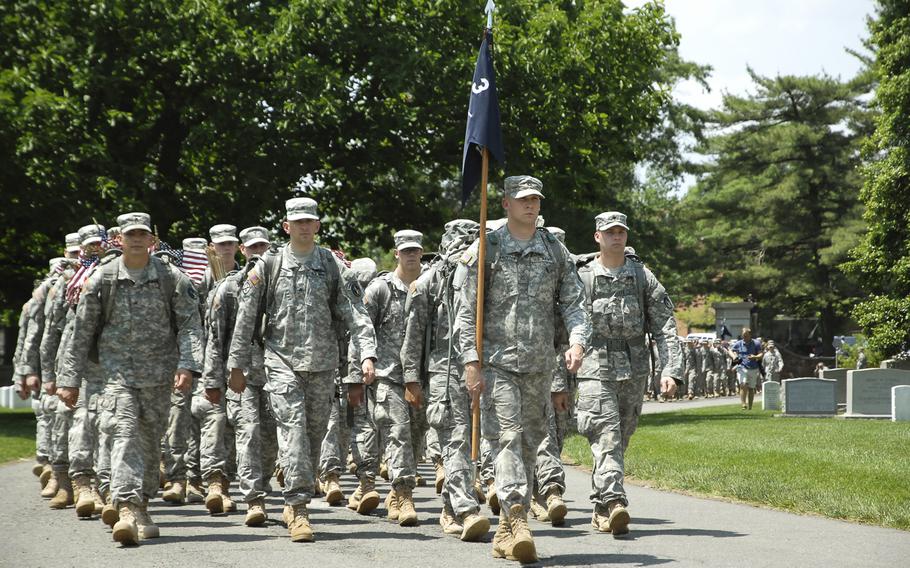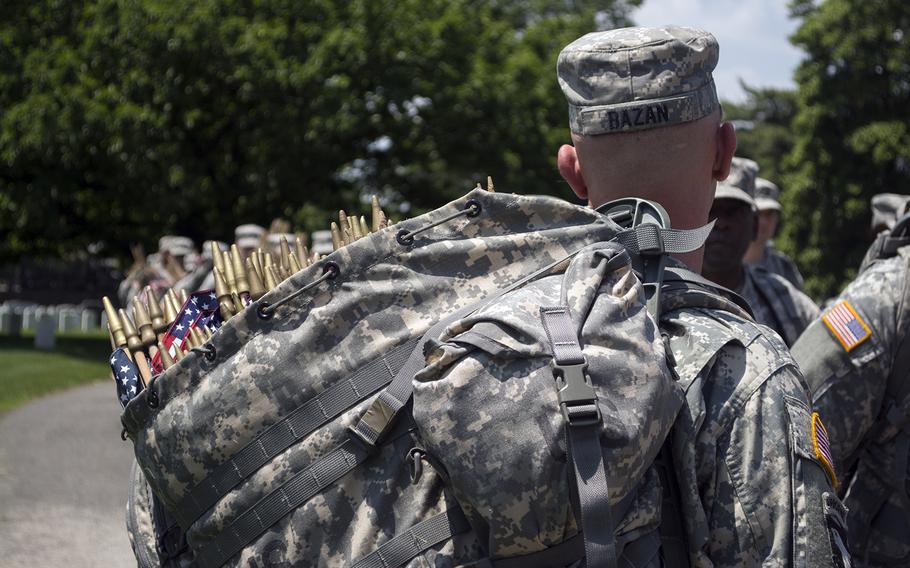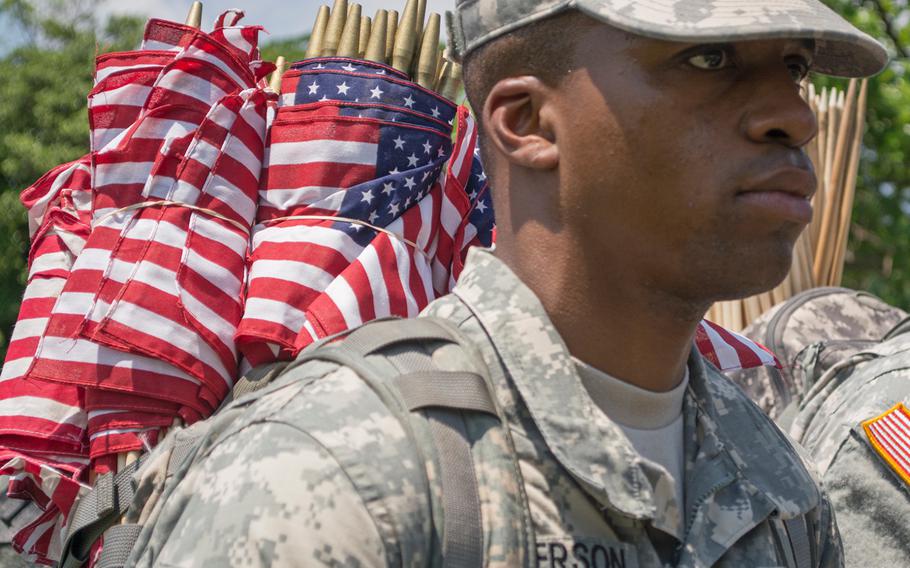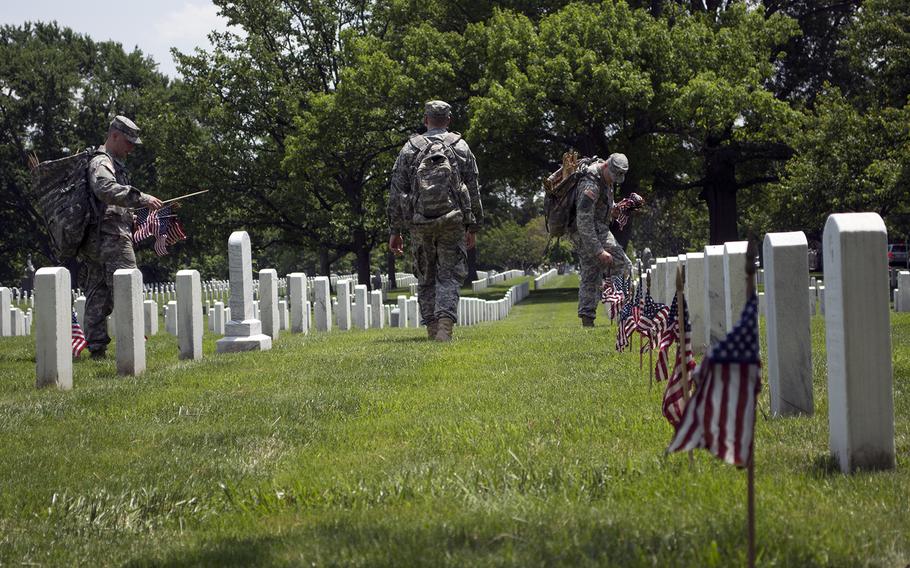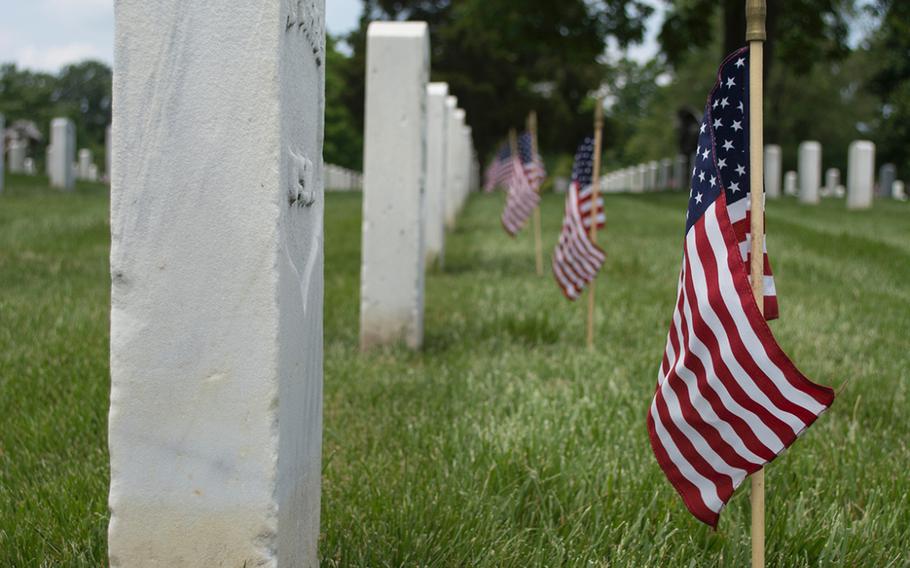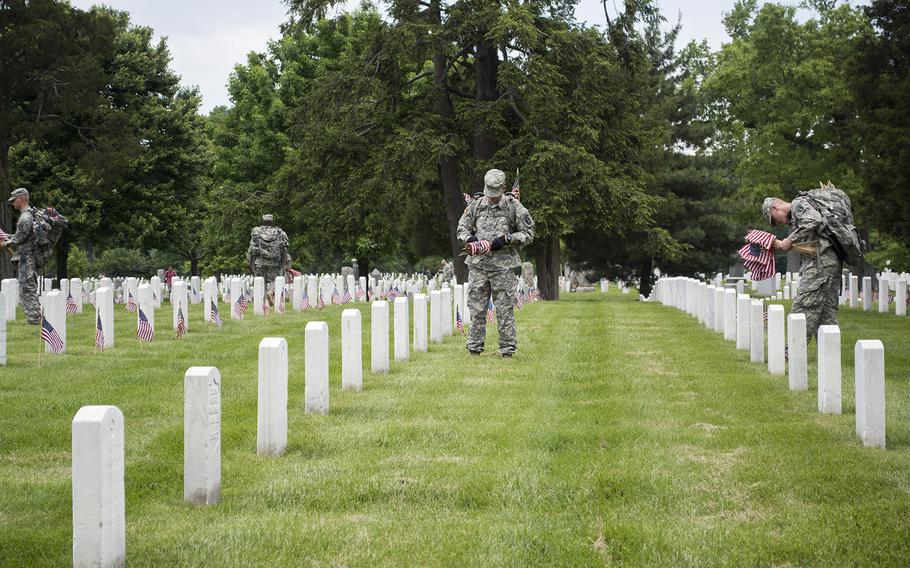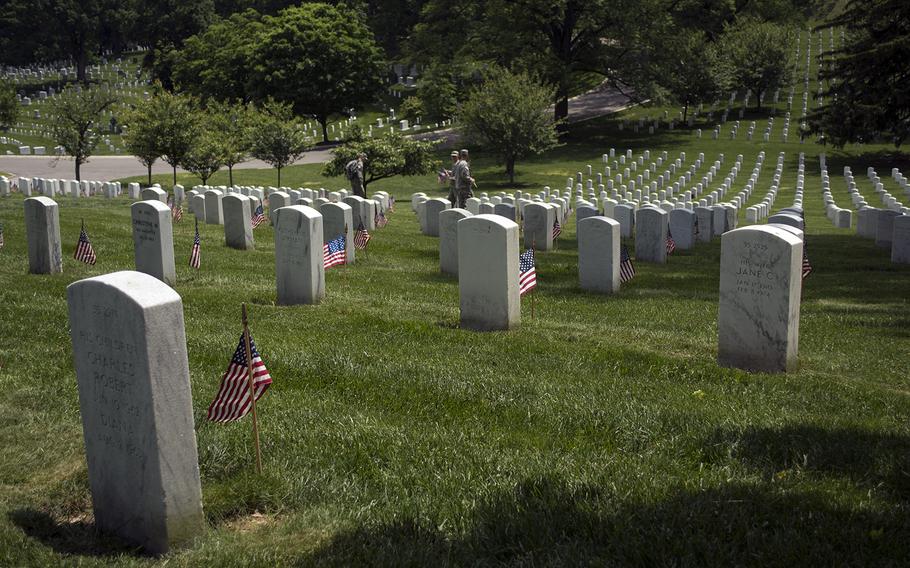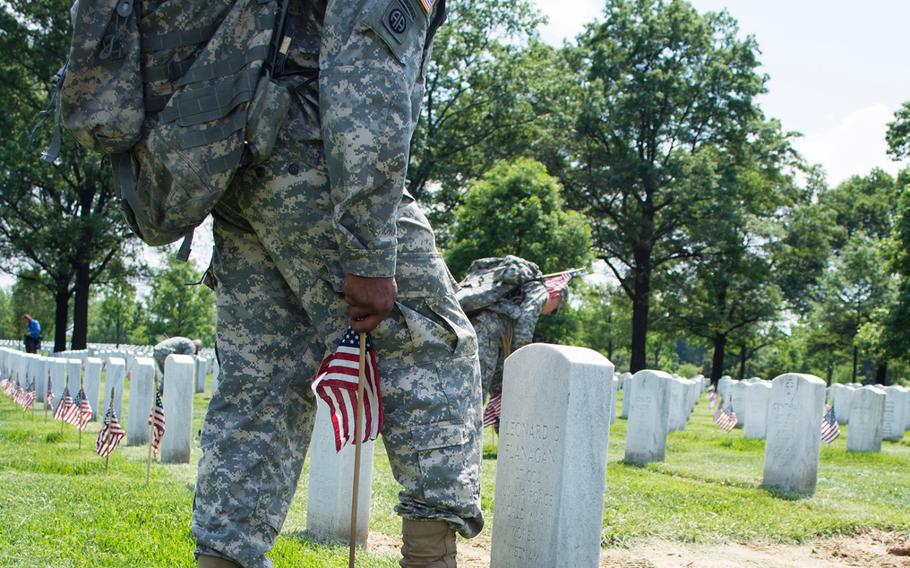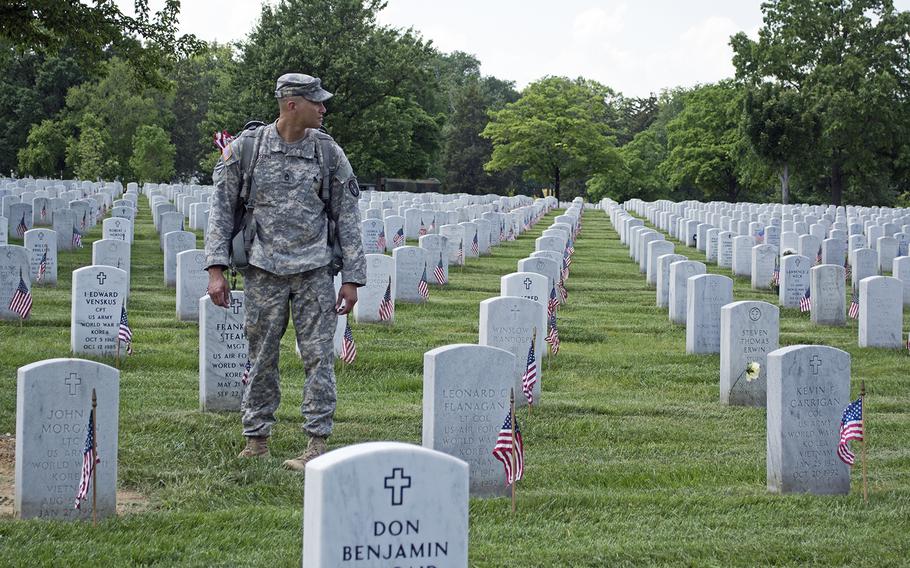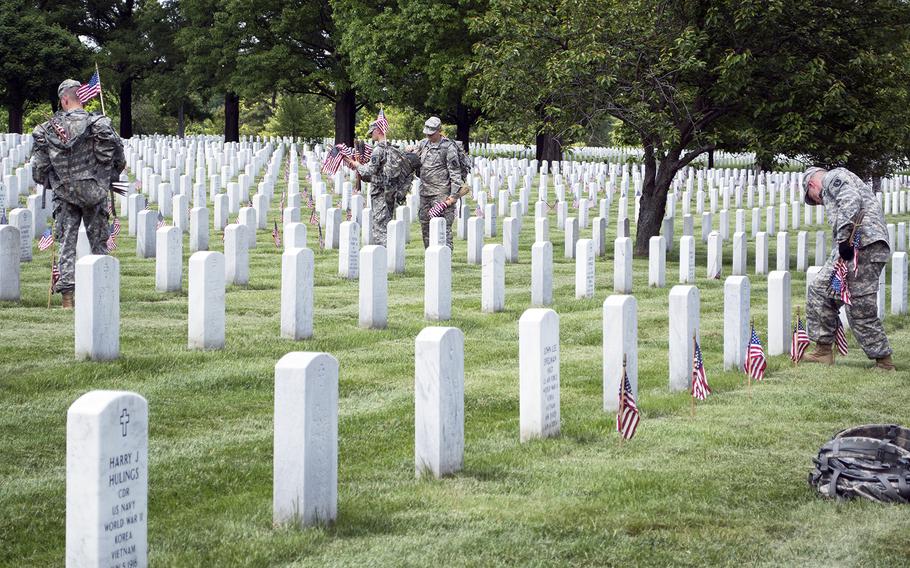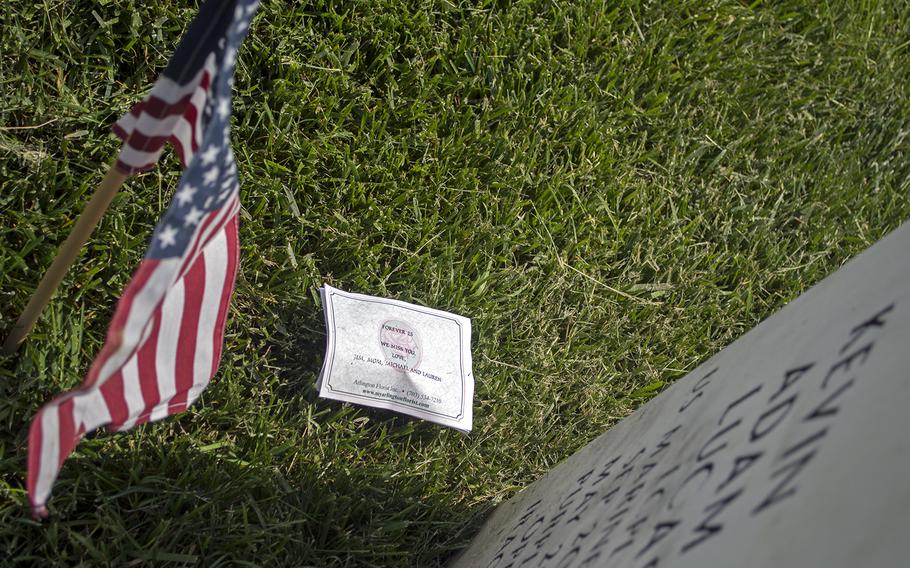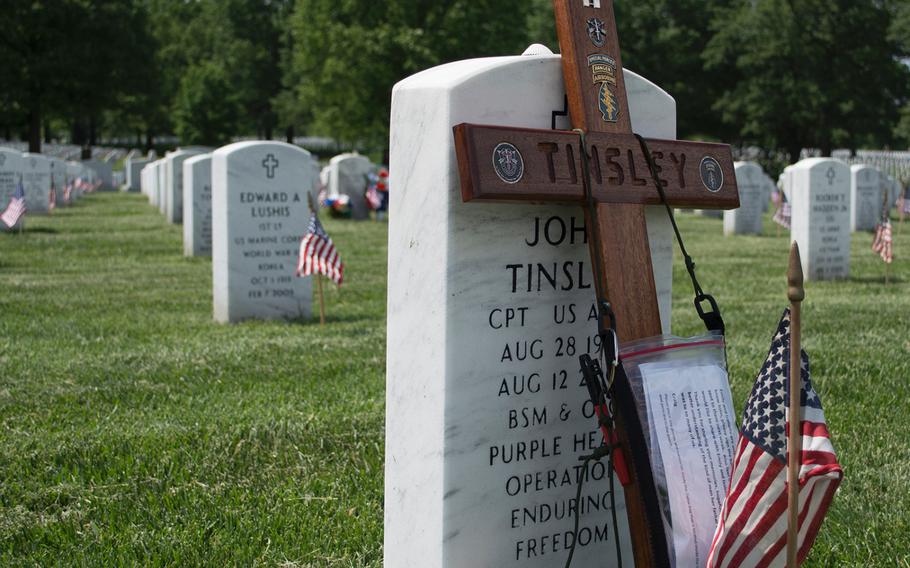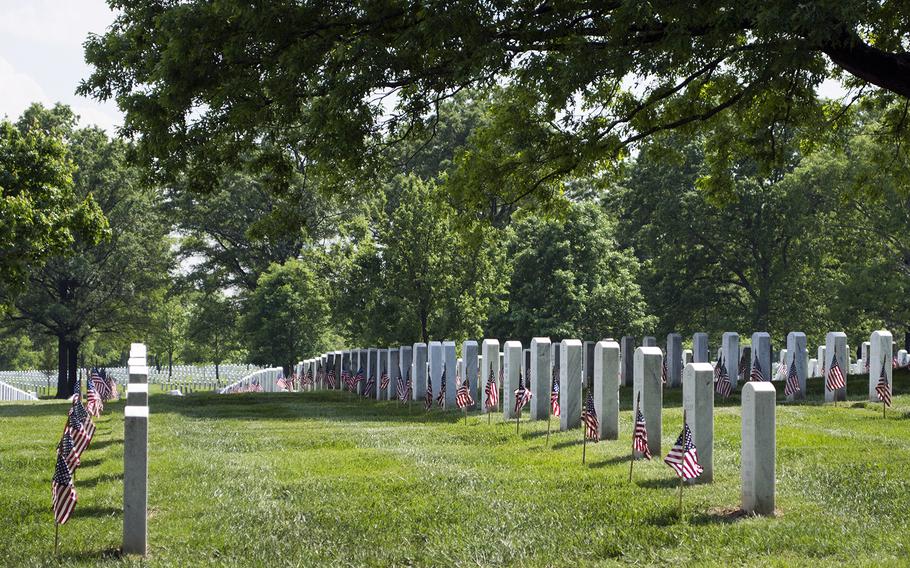 ARLINGTON, Va. — It was a simple but meaningful process repeated on hallowed ground about 220,000 times on Thursday: Toe of the combat boot placed against the center of a headstone, flag planted at the heel.
With that small gesture, about 1,000 soldiers paid respects as they fanned out at Arlington National Cemetery ahead of Memorial Day weekend, each pausing to stake an American flag into the soil of each grave to honor those buried there.
"They've given the ultimate sacrifice for their country," said Pvt. Juan Garcia. "We wouldn't be able to live the lifestyle that the entire country does if it wasn't for the men and women we're honoring today.
"It's not something that should be taken lightly. It's an actual person that died. That's someone's brother, someone's sister, someone's mom or dad."
The participating soldiers were all members of the Old Guard. The event is known as the "Flags In" ceremony and has taken place annually since 1948, when the Old Guard was designated as the Army's ceremonial unit.
The soldiers also placed flags at the cemetery's columbarium, which holds cremated remains. Four flags were also placed at the Tomb of the Unknowns.
The flags will remain throughout the holiday weekend until Tuesday.
And despite the holiday usually being celebrated with cookouts, Staff Sgt. Francisco Armenta said he hoped that everyone would take a minute to remember those who have sacrificed their lives.
"It's not just for barbecues, beaches, anything like that," Armenta said. "It's to remember the soldiers that fell in the past."
lin.cj@stripes.com Twitter: @cjlinSS