First time: IG confirms retaliation against rape whistleblower
---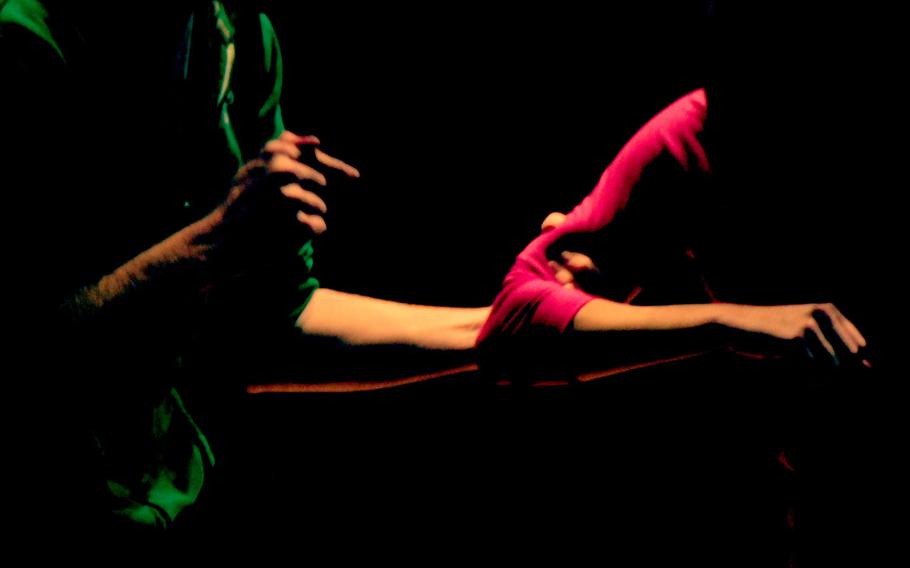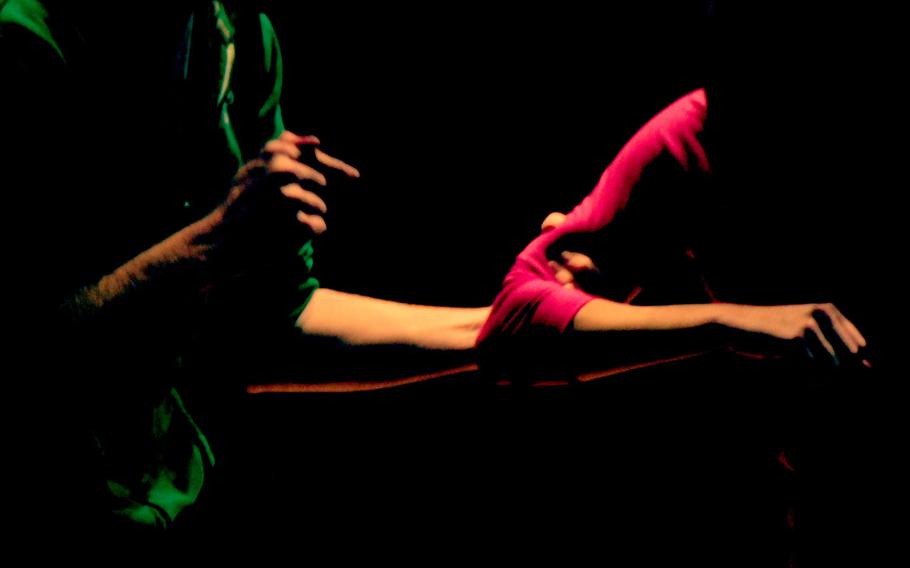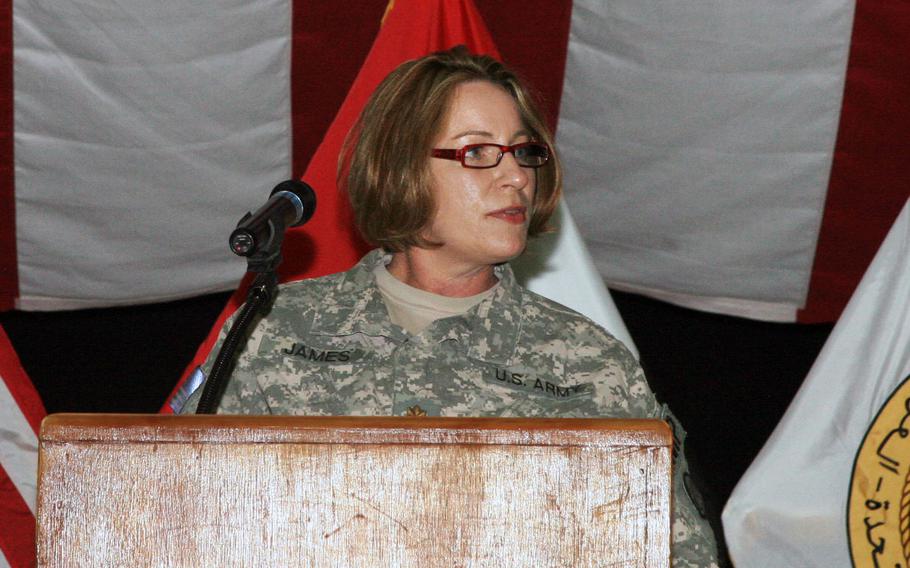 After reporting in 2012 that she'd been raped by a more senior officer in the West Virginia National Guard, Lt. Col. Teresa James suffered retaliation from a brigadier general for bringing the rape to light, the Defense Department Inspector General said in a new report.
The report found that after James reported the rape, Army Brig Gen. Charles Veit, the assistant adjutant general for the West Virginia National Guard, issued her an unfavorable and career-damaging officer evaluation report in an act of reprisal.
The IG finding is unprecedented. Until now, not one case of whistleblower reprisal for reporting sexual assault had ever been substantiated by the inspector general.
James, who was commander of the 151st military police battalion, medically retired from the National Guard in June. Her assailant was also forced to retire. But after withstanding three years of pressure while her allegations of rape and then of retaliation were investigated, she says the finding offers at least a partial vindication.
"It's in some ways a small victory, I think, for survivors of sexual assault, and gives some sort of hope … that perhaps our system can work," James said Monday.
"There's a lack of trust and confidence in our system because so many claims (of whistleblowing) are not substantiated," she said. "It's a victory in some sense even though it is not justice by any means."
The IG called for the secretary of Army to "take appropriate action against Veit" for his reprisal. It also recommended the Army secretary remove the bad evaluation from James' record, give her a military service award for her time as commander and convene a board to consider whether James should be promoted to colonel.
Not all of James' allegations were substantiated. The IG did not find reprisal in a decision not to give her a meritorious service award or to send her for mental health and medical evaluations. She was later diagnosed with delayed onset post-traumatic stress disorder, she said.
Still, the IG's substantiation of any reprisal allegations is surprising. In its most recent report tracking military whistleblower reprisals, the IG recorded 149 investigations between April and September 2015, and 19 were substantiated.
Of those, the IG gave examples of 12 cases in which some "corrective actions" were ultimately taken. Most involved verbal or written reprimand, with one or two cases in which the officer was removed from the position.
None of them involved reports of sexual assault. Last year, the watchdog group Human Rights Watch issued a report that found that, based on Defense Department surveys, one in three servicemembers who report sexual assault are professionally retaliated against. The organization found that to be 5,728 cases over the last decade.
But until this report came out last month, the IG had never substantiated a single case.
"It's stunning," said Sara Darehshori, senior counsel at Human Rights Watch.
"It's so important," she said. "For the IG to say we've never substantiated a case doesn't encourage any servicemember to bring their case forward. The fact that someone succeeded, hopefully will have some positive value."
James said it took her years to report being raped because she worried about her career. She "tucked it away," and only came forward after a deployment to Iraq in 2010, because she learned that her assailant was "harassing other women."
"All I could think about was he was going to do the same thing to them," James said. "I felt a duty to first of all get this guy off the street, which didn't happen and secondly, to try to make the justice system work."
She helped file sexual harassment and discrimination complaints for some of her subordinates in 2010, according to the IG report. That resulted in an investigation finding that the officer "had berated, belittled and engaged in acts of hostility against soldiers; used gender epithets; engaged in physical assault on three other servicemembers and may have treated female soldiers disparately."
The investigating officer wrote that the conduct damaged command climate and created an atmosphere of "hostility fear and strategic alliances," according to the IG report.
In October 2012, James reported her own rape. The IG report said she also contacted authorities In Arkansas where the rape occurred, as well as the Army criminal investigation command and the National Guard Sexual Assault Response Coordinator. CID declined to investigate and civilian law enforcement said the statute of limitations had expired.
The National Guard Bureau, Office of Complex Investigations agreed to investigate and in January 2013, substantiated that using his position of power to intimidate and create fear, he forced himself on her.
Until she reported the rape, James had received good evaluations for her performance. But in 2012, Veit gave her a damaging evaluation.
James said her assailant and other commanders in her unit were friends. Following that and other struggles with her command over working at home due to PTSD, James filed the DOD IG reprisal complaint in April 2013. She continued with the National Guard until she was forced to medically retire in 2015.
In April, the IG found that Veit "had motive to reprise" against James for exposing his favoritism toward her rapist and giving him a positive evaluation despite the substantiated sexual harassment findings against him.
James said she had no support within her unit and few resources that active duty Army offered in the Sexual Assault Response Program. "It was horrific," she said. "I had to do a lot on my own."
James said the Army IG is now investigating a gender discrimination complaint she made.
Darehshori said James' story is "not uncommon." But the results of the report are.
"The only thing uncommon was she had the fortitude to stick it through," she said. "Three years of not just professional but social retaliation. It's not an easy road for people to go down."
"I think if people know about Teresa's story, maybe it will encourage people to stick with hit," she added.
Cahn.dianna@stripes.com Twitter: @DiannaCahn
---
---
---
---