First Air Force 'Echo Flight' class graduates basic training after English-language immersion
by
Chad Garland
July 1, 2020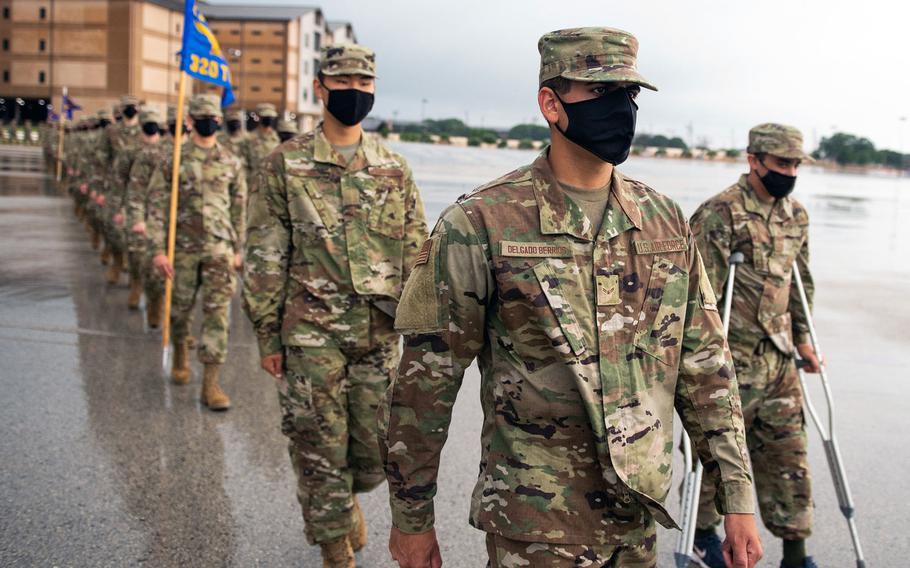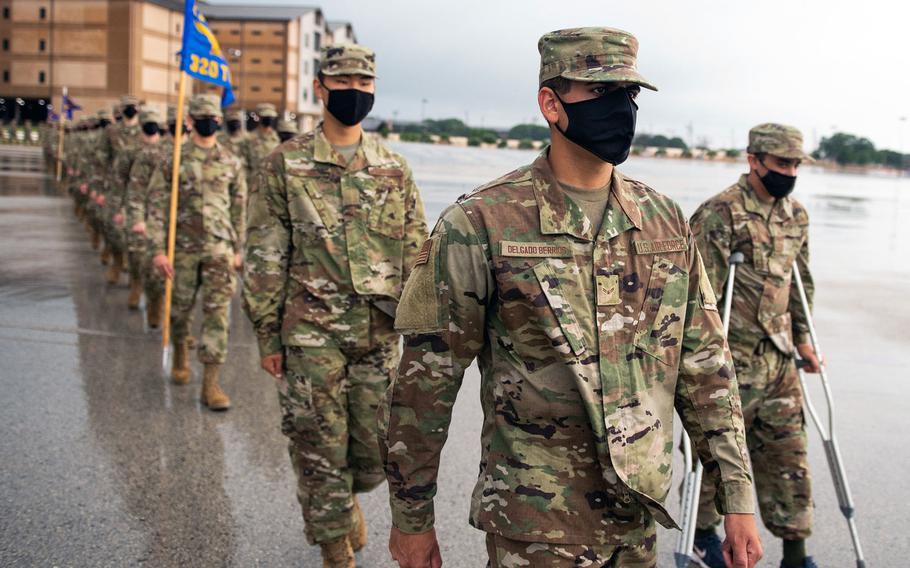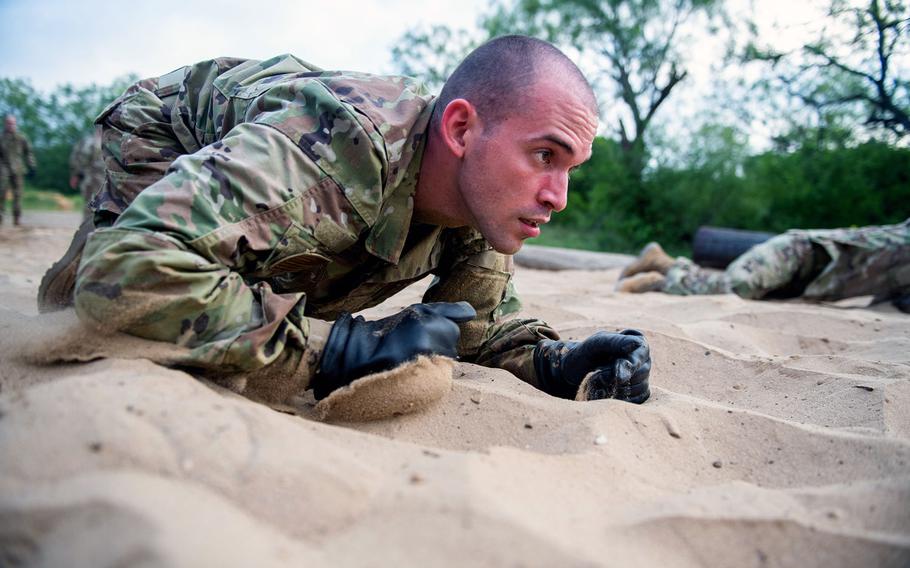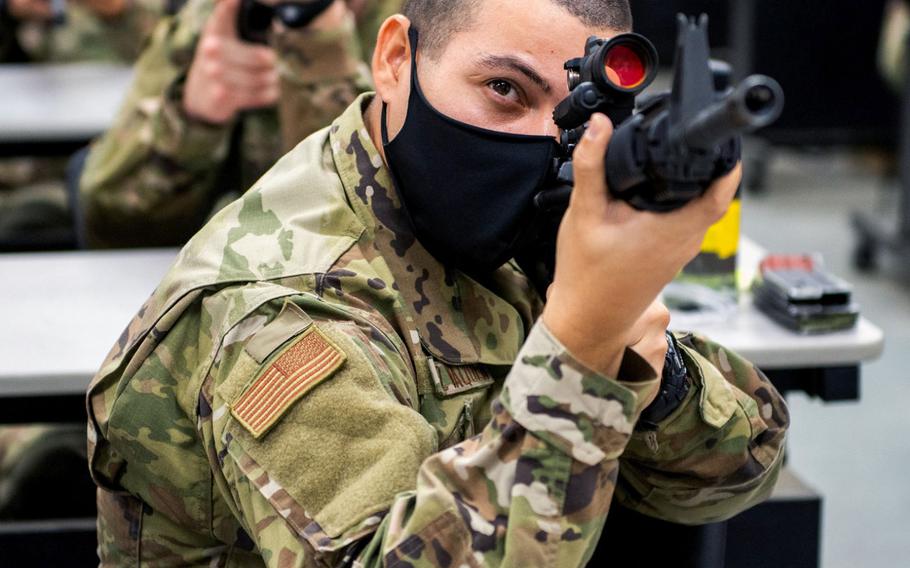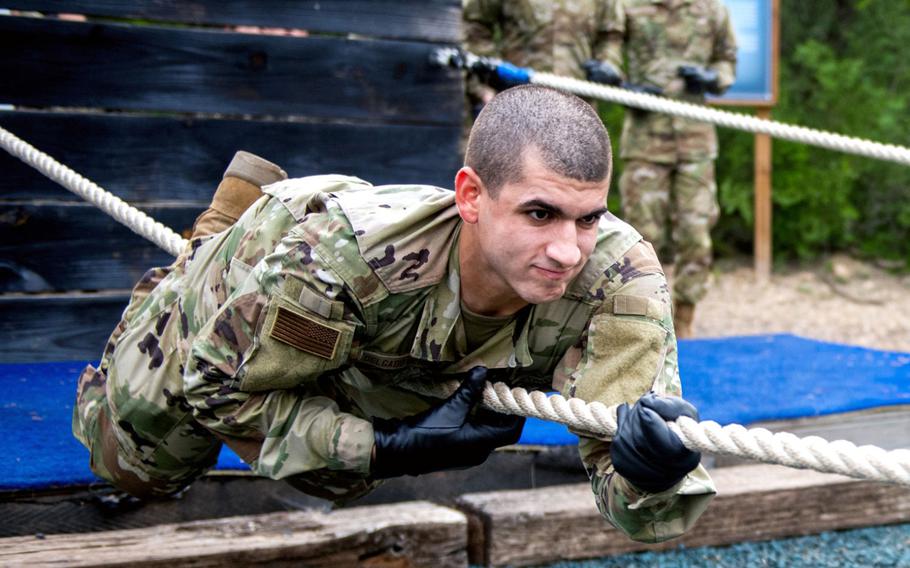 A group of mostly native Spanish speakers from Puerto Rico recently completed a first-ever Air Force program to provide them English-language training and cultural immersion before basic training.
The 10 men, including one South Korean, were part of a "beta test" of the Echo Flight program, a replica of an Army program that since 1975 has trained prospective soldiers in the language skills needed to join the military.
"Language shouldn't be a barrier to joining our ranks," said Col. Kouji Gillis, commander of the 637th Training Group and commandant of the Defense Language Institute English Language Center at Joint Base San Antonio-Lackland in Texas, which runs both the Army and Air Force Echo programs. The airmen graduated from basic training on June 18.
Staffed by over 400 military and civilian employees, the center teaches English language and American culture to international military trainees and domestic students — many of them U.S. citizens or legal residents.
Officials hope the Echo Flight program will help the Air Force and the new Space Force recruit in places like Puerto Rico, a U.S. territory where English isn't the primary language, the service said in a statement last week.
"Echo Flight removes that [language] barrier and allows the Air Force to tap into individuals that can go on to be in much-needed career fields, like linguistics," Gillis said.
The first intake of Echo Flight trainees arrived at the language institute in late March, as the coronavirus was spreading across the U.S. After quarantining for two weeks, they began distance learning, the service said.
Initial testing allowed instructors to tailor the curriculum and a later exam gauged what the trainees learned. They also retook the Armed Services Vocational Aptitude Battery to see whether improved language skills led to better scores on that test, which would qualify them for more military specialties. The service did not say whether it had.
The flight graduated the course alongside 11 Echo Company trainees, in a class of 57 students from 20 different countries, the language center said on Facebook.
One of the graduates, Airman Alexander Piniero-Tulier, who said he joined to follow in the footsteps of his grandfather, hopes to work in personnel. Others in his cohort hope to go into specialties such as medical logistics and aircraft metals technology.
"This will help a lot of people in Puerto Rico and around the world," said Airman 1st Class Eliezer Hernandez Vidal, who already had a bachelor's degree when he enlisted and said he joined in search of "opportunities that I could not have in Puerto Rico."
The Echo Flight opportunity, he said, "is a dream come true."
garland.chad@stripes.com Twitter: @chadgarland