Family of slain Army Spc. Vanessa Guillen to meet with Trump
by
Rose L. Thayer
July 15, 2020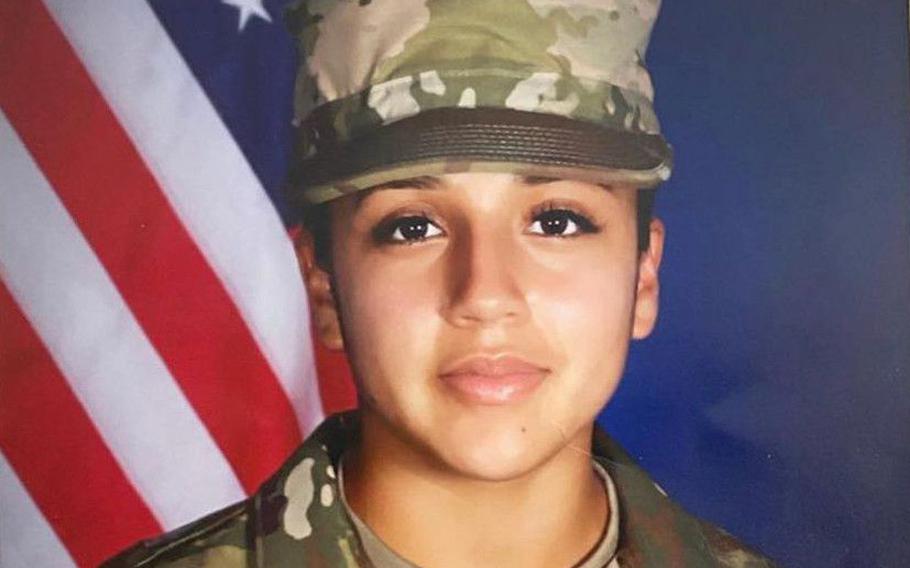 AUSTIN, Texas — The family of slain Fort Hood soldier Spc. Vanessa Guillen has accepted an invitation to meet with President Donald Trump at the White House in two weeks, the family's attorney said Wednesday.
Attorney Natalie Khawam said Mark Meadows, White House chief of staff, called to extend the invitation. The meeting is scheduled for July 29, the day before Khawam is scheduled to stand in front of the U.S. Capitol and introduce #IamVanessaGuillen legislation to address sexual harassment and assault in the military.
"Then we will march demanding justice for Vanessa," she said. The protest will start at the Capitol and end at the White House.
Guillen, 20, went missing from Fort Hood on April 22 while working in an arms room with the 3rd Cavalry Regiment's Engineer Squadron. Her remains were found June 30 alongside a river about 30 miles from the base.
Spc. Aaron Robinson, 20, another soldier in Guillen's squadron, hit and killed her with a hammer, then moved her body, according to court documents. A second suspect, Cecily Aguilar, 22, is in federal custody and was indicted Tuesday on three counts conspiracy to tamper with evidence. Robinson shot himself dead June 30 when approached by civilian law enforcement in Killeen, the town just outside Fort Hood.
Following the confirmation that the human remains found were Guillen, members of Congress and veteran and Hispanic organizations began sending letters to Defense Department leaders asking for various reviews or investigations into the soldier's disappearance and death, and the Army's investigation into finding her.
They have also called for an investigation and overhaul of the military's program to prevent and report sexual assault and harassment in its ranks, because Guillen's family has said the soldier came to them with an allegation of sexual harassment that she did not feel she could report to her chain of command.
Army Secretary Ryan McCarthy announced Friday that the service has begun recruiting an independent review panel tasked with studying the command climate and culture of Fort Hood. The inspector general for Army Forces Command announced earlier this month that a review of the base's sexual assault and harassment program has begun.
The bill proposed by Khawam will create a third-party agency to which service members can report instances of sexual harassment and assault, instead of the existing program that requires victims go through another service member or their chain of command.
"The system is broken. It's not working," Khawam said during a July 1 news conference in Washington. "We would hope that it would provide a separate agency. An independent person not part of the command and not part of the military that is unbiased."
The bill's name comes from a social media campaign that led to hundreds of service members and veterans sharing their stories of sexual harassment and assault while serving. Many of them wrote their reports went neglected or they were reprimanded or transferred while their perpetrator remained in the unit.
"We are grateful that the president has invited this broken family to his home," Khawam said. "We appreciate the president's support of our bill. This is not a Democratic or Republican issue. This is an American issue that requires both Congress and the president's support to get passed and signed into law."
Speaking to Noticias Telemundo on Friday, Trump said he gave "specific orders to do something" about Guillen's case.
"I saw it on the news the other day and I think it's terrible," he said.
Trump also said he asked for a report about those plans to be provided to him Monday, but no further information has been released from the White House.
thayer.rose@stripes.com Twitter: @Rose_Lori