F-35A's landing gear collapses after landing at Utah base
by
Caitlin Kenney
June 8, 2020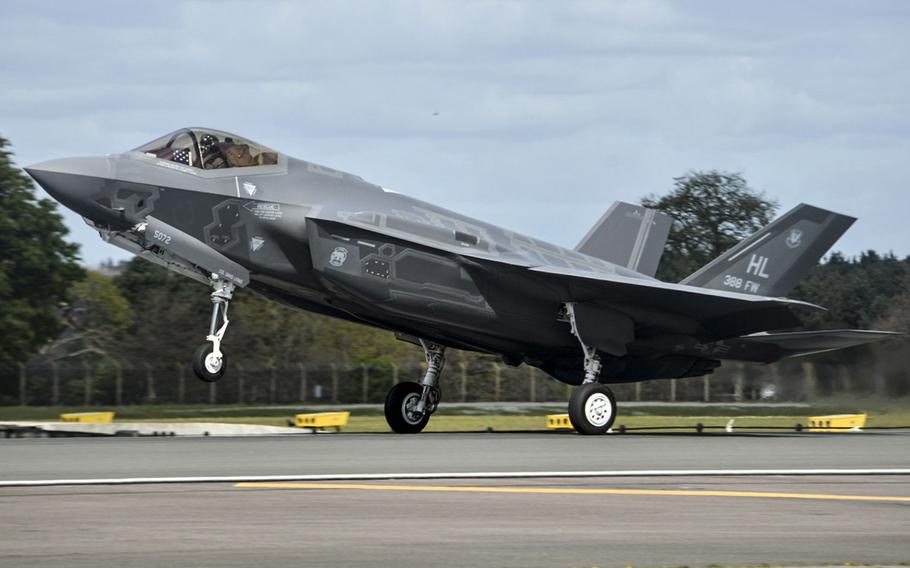 WASHINGTON — An F-35A Lightning II aircraft had its landing gear collapse after it had landed Monday at Hill Air Force Base in Utah, according to a base statement.
The aircraft, assigned to the 388th Fighter Wing at the base, had just finished a routine training flight when it landed, said Donovan Potter, a spokesman for the base.
The pilot was able to get out of the aircraft and is undergoing a routine medical evaluation. The runway where the incident happened is closed and aircraft that were still flying had to be diverted to other airports, according to the statement. Training flights have been stopped until the runway reopens.
The incident will be investigated by a formal safety review board, Potter said.
Monday's incident comes after two other Air Force fighter jet crashes that occurred in May at Eglin Air Force Base in Florida. On May 15, an F-22 Raptor crashed at the training range several miles from the base. On May 19, another F-35A Lightning II crashed while landing. Both pilots were able to eject from their aircraft. Both of those incidents are also being investigated.
Kenney.Caitlin@stripes.com Twitter: @caitlinmkenney