F-35 director: Heavy helmet causing ejection dangers
---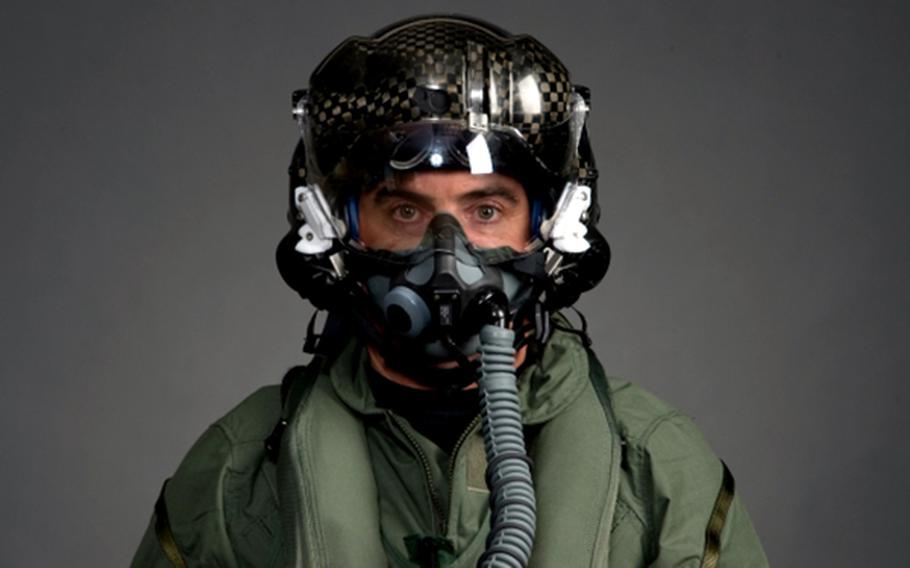 WASHINGTON — The head of the F-35 Joint Program Office on Wednesday said the heavy, futuristic helmet of its advanced Joint Strike Fighter is causing a variety of problems during ejections and has led to a higher risk of injury for some pilots.
Lt. Gen. Christopher Bogdan told a House Armed Services panel that his office is now trying to shave about 6 ounces from the 5.4-pound, $400,000 helmets to reduce potentially fatal neck injuries for light-weight pilots who eject from the aircraft, which is now the most expensive weapons system in U.S. history.
The committee called for a public briefing after the Air Force, which is still testing the F-35, announced this month that it would restrict pilots weighing less than 136 pounds from flying any of its 79 aircraft. It also said pilots between 136 and 165 pounds face a higher risk of critical injury from the F-35 versus the older fighter jets that it is slated to replace.
The Marine Corps cleared the F-35 for combat in July.
"This [ejection seat] is supposed to be life-saving and not life-threatening," Rep. Mike Turner, R-Ohio, said.
Bogdan said it discovered problems with the heavy helmets last winter and continued testing in August resulted in the ban on lighter pilots. Those weighing less than 136 pounds cannot safely wear a helmet that is more than 4.8 pounds.
"If [the pilot] steps to the airplane, he or she has a 1 in 50,000 chance of hurting their neck from an ejection," he said.
Pilots between 136 and 165 pounds have less risk, about 1 in 200,000, of having their heads snapped forward or backward, according to Bogdan.
The program office has so far been unable to make a production model of the helmet — widely heralded for technology allowing pilots to see through the airframe around them — at the weight required to keep servicemembers safe, Bogdan said.
"It will take about another year for us to finish that and ensure every helmet is less than 4.8 pounds," he said.
The F-35 is designed take over a variety of combat operations from other U.S. aircraft and military planners say it will ensure military air superiority in the decades to come. It is a vision that Congress has deeply invested in with continued support of a program that has ballooned to $400 billion and suffered numerous delays and setbacks.
"This is far more expensive than any of us anticipated but we are far enough down the line that we have to make this work," said Rep. Seth Moulton, D-Mass.
---
---
---
---