Experts: Military has uphill battle against sexual assault, harassment and hazing
---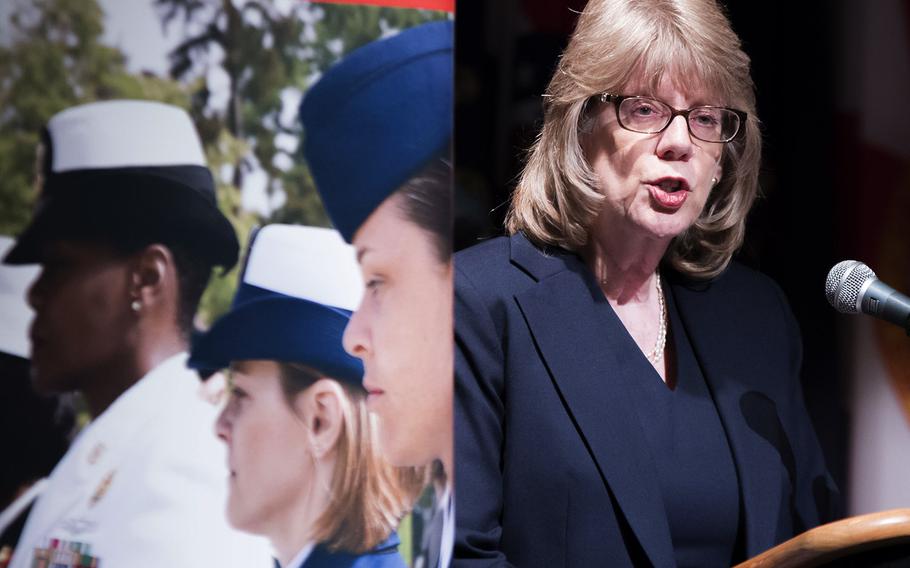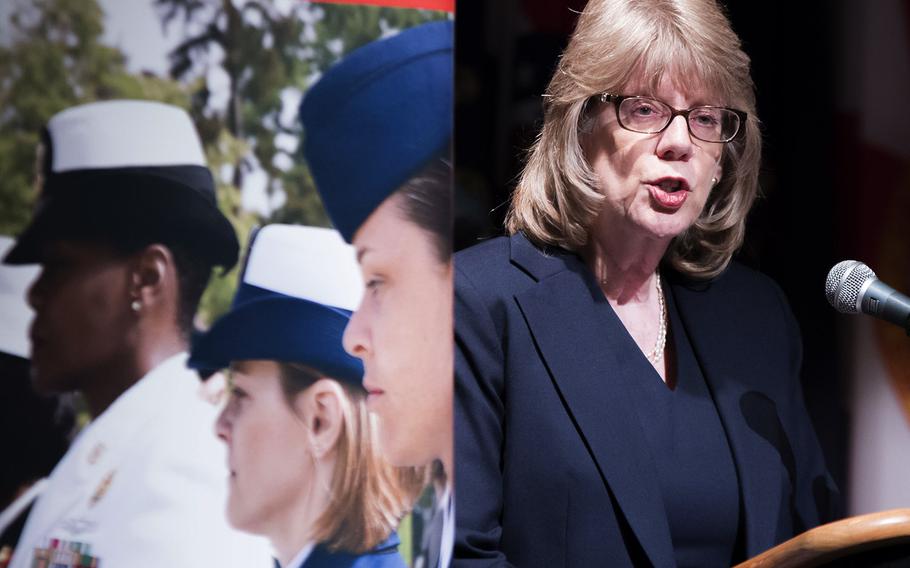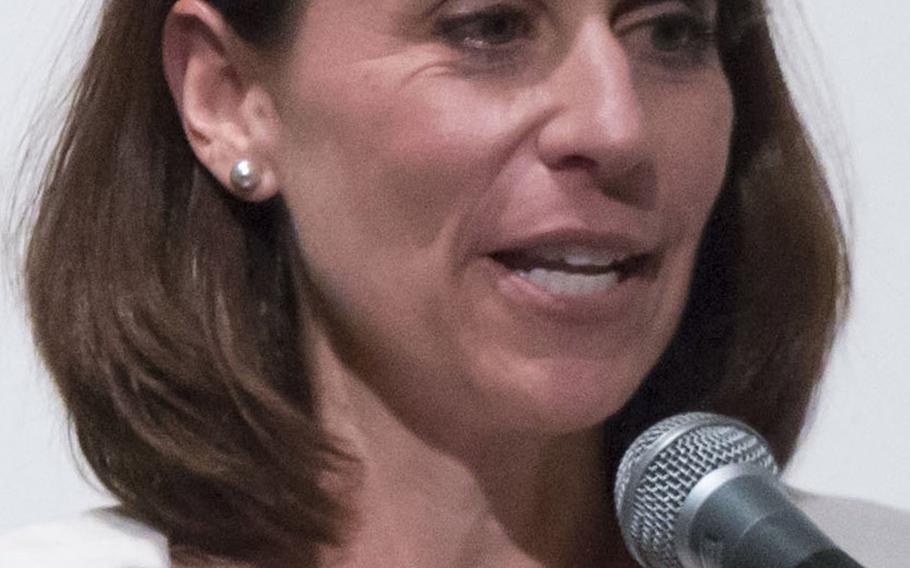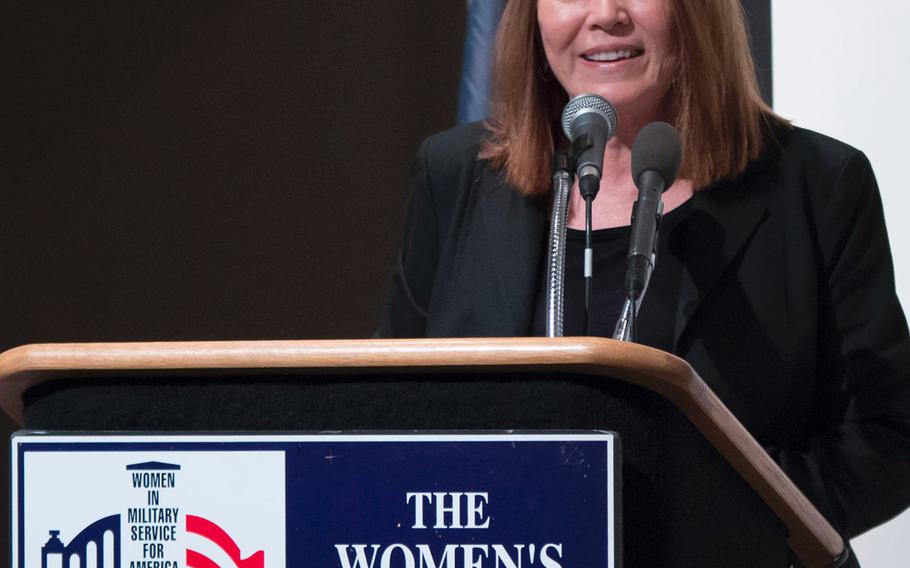 ARLINGTON, Va. — A panel of psychologists, researchers and defense officials hoped that a half-day event next door to the Pentagon on military sexual assault, harassment and hazing would draw commanders integral to leading a cultural change.
Not one showed up.
"We sent invites out to all of the Department of Defense," said Ellen Haring, a senior fellow at Women in International Security and a member of the board of directors at the Service Women's Action Network, which organized Monday's event.
"We held this at Arlington to make it as close to the Pentagon as possible," she told the small group of mostly women who attended at the Women in Military Service for America memorial at the cemetery's entrance. "We were disappointed there was no interest."
For more than four hours, experts discussed why, despite a decadelong effort to counter the problem, harassment and sexual assault in the military continues.
The numbers are staggering:
116,600 servicemembers were sexually harassed in 2014 — 22 percent of women and 7 percent of men 20,300 active-duty servicemembers were sexually assaulted — 4.9 percent of women and 1 percent of men. 43,900 active-duty servicemembers experienced gender discrimination in 2014; 60 percent of those were committed by a supervisor or unit leader.The numbers come from a 2014 study released by the Rand Corp. — the most comprehensive study on the subject to date.
The survey was the first to identify the high rates of men being sexually harassed, said Andrew Morral, a senior behavioral scientist at Rand. The study found that an estimated one in 12 men in the Army and one in 10 in the Navy experienced sexual harassment or gender discrimination in 2014. It also found that most sexual assaults against men go unreported because men are more likely to describe the assault as a hazing event.
Jessica Gallus, the research psychologist for the Army's Sexual Harassment and Assault Response and Prevention program, said the Army has created programs to try to help drive home the message, such as basing the training in a virtual reality or game-based program and using animated vignettes.
It's not a cure-all, she said, but it breaks the "death by Power Point" effect.
Another problem with the military's efforts lies in its failure to use its data adequately, said Brenda Farrell, who is responsible for military and DOD personnel issues at the Government Accountability Office. She said while the DOD has put a lot of effort into creating a sexual assault prevention strategy, it hasn't linked its prevention techniques with the overall goals, so it lacks the ability to evaluate whether its techniques are working.
"Without a defined link between activities and desired outcomes, DOD may not be able to determine which activities are having the desired effect or, when necessary, to make timely and informed adjustments to its efforts to help ensure it continues to progress toward desired outcomes," she said. "Also DOD may lack the information that is needed to conduct a rigorous evaluation of the effectiveness of its efforts."
Farrell said another key gap in the Pentagon's approach was its failure to identify risk factors at the leadership and military community levels. So it doesn't recognize that "the inherent nature of certain types of commands or units" could cultivate an environment with increased risk of sexual assault. One such risk factor is hazing, she said.
Linked to hazing is the phenomenon of workplace harassment called mobbing, where the organization or institution tolerates or even sanctions the harassment, allowing gossip or individualized bullying to build into a group dynamic, said Maureen Duffy, a family therapist and workplace consultant who has written two books on the topic.
Usually, the dynamic emerges with people ganging up on the one person who spoke out or tried to change things. If that dynamic builds in a military unit, it can be devastating because work and identity in the military are so interwoven, she said.
"The topic of mobbing and bullying is near and dear to my heart," said Marine Corps Lt. Col. Kate Germano, who will become the chief operating officer of SWAN when she retires in July.
Germano led the Marines' only all-female recruit training unit but was relieved under allegations of toxic leadership. She believes the service trains women to underperform, and she pushed for change. Germano said her relief was a mystery to her until she learned about mobbing. "I was actually a target of mobbing," she said.
Self-defense instructor Lauren Taylor told the audience members to stand up, take a step back and put their hands in front of their chest, close together, palms facing out. Then she told them to repeat after her:
"Stop," she said, and the audience repeated.
"You need to leave."
"Take your hands off me."
"Stop. STOP!"
Then she had them say "No" several times, each time getting louder. "You need all those levels and more in between — there are so many situations in life."
"Just think what it was like during Lauren's presentation, what it was like to say the word 'Stop' on your own behalf," said retired Brig. Gen. Loree Sutton, who was director of the Defense Centers of Excellence for mental health and now works for New York City.
"It's not going to be easy to change the systems," she said. But she said the military has come a long way by opening up to lesbians, gays and transgender people, and she was confident that it would get a handle on sexual assault as well.
"We serve in an institution that is the world's best in blocking change," she said. "But when required to change, there is no organization that is better on Earth in leading the way."
cahn.dianna@stripes.com Twitter: @DiannaCahn
---
---
---
---