Ex-Army Reserve civilian employee stole more than $400,000 from unit, sentenced to prison
by
Rose L. Thayer
September 24, 2019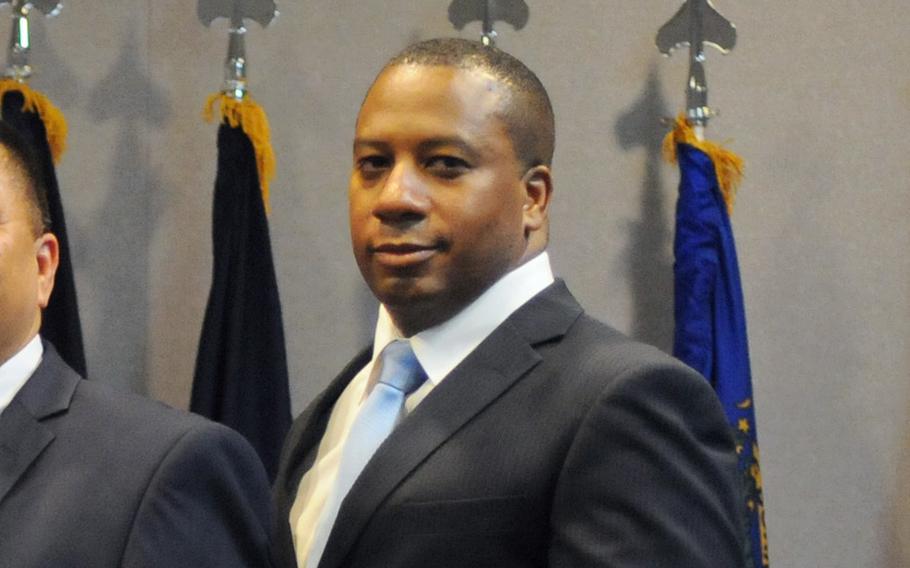 AUSTIN, Texas — A former Army Reserve civilian employee was sentenced Tuesday to 18 months in federal prison for stealing more than $400,000 from the 63rd Regional Support Command at Moffett Field in Mountain View, Calif., according to a news release from the Justice Department.
Ramon Torry, 55, of Irvine admitted guilt in a plea agreement to charges of wire fraud and theft of government money in a scheme related to creating a public service announcement for the command.
Along with time behind bars, U.S. District Court Judge Beth Labson Freeman in the Northern District of California's San Jose Division also sentenced Torry to three years supervised release and ordered him to pay $302,982.29 in restitution and forfeiture the same amount, according to the release.
Between December 2015 and October 2017 while employed as a manpower analyst with the command, Torry devised a scheme to steal money from the unit through a contract for the creation of a public service announcement touting the command's accomplishments.
In February 2016, Torry began creating fake invoices for work allegedly performed by the California production company hired for the public service announcement as well as for training and other services that were never performed, according to the release. Torry then directed others in the command to make payments to the company contracted to produce the announcement by government purchase card and wire payments.
Torry directed payments from the unit to the production company totaling more than $414,000. He then directed an unnamed person at the production company to kick back to him more than $300,000 of those funds.
The General Services Administration Office of Inspector General and the Army Criminal Investigation Command investigated the case, according to the release.
thayer.rose@stripes.com Twitter: @Rose_Lori