Esper pitches $705B budget to go toe-to-toe with China, Russia amid possible clash with Congress over border wall
by
Steve Beynon
February 26, 2020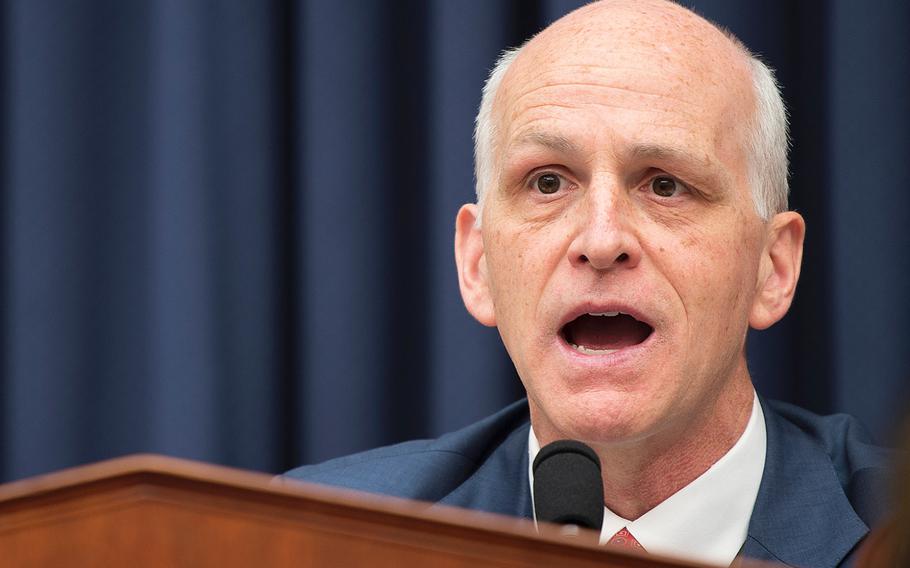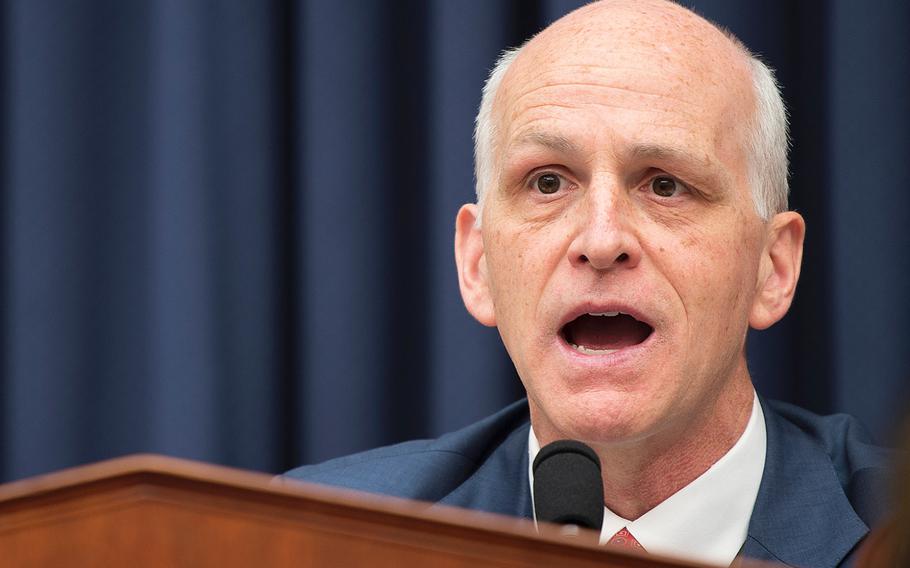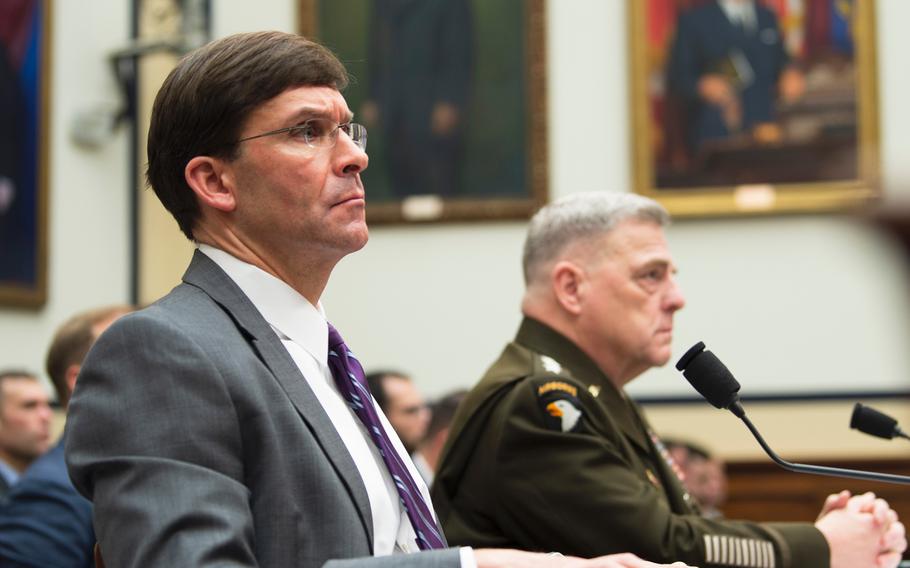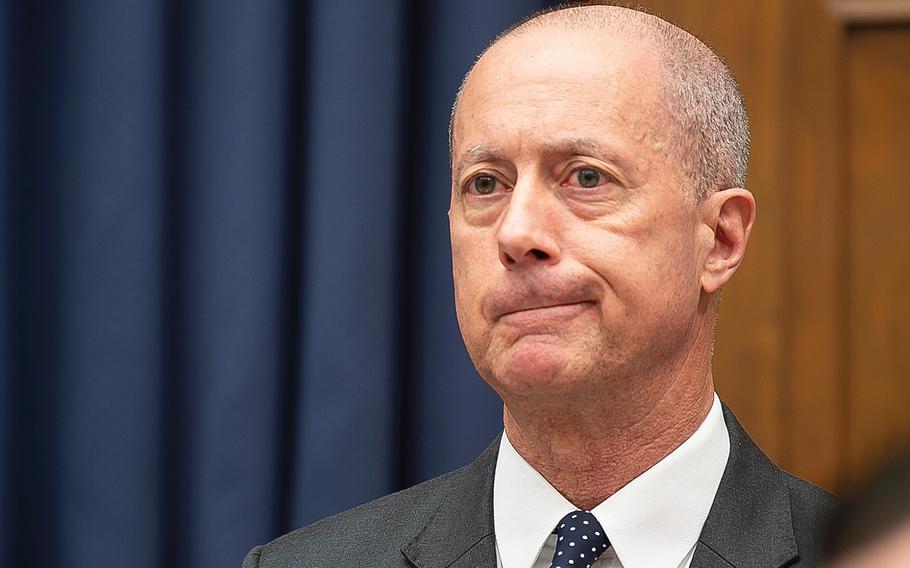 WASHINGTON — Defense Secretary Mark Esper said Wednesday that the United States needs to embrace "critical and emerging" technology completely as it aims to continue its edge over near-peer adversaries — China and Russia. However, clashes with Congress over the U.S.-Mexico border wall could spark a fight when it comes time to approve a federal budget.
"We are in the midst of rapid technological change that has the potential to fundamentally alter the character of war. Our adversaries are systematically and strategically developing and fielding advanced systems, eroding the advantage the United States military has maintained in conventional warfare," Esper said while testifying before the House Committee on Armed Services.
However, Congress and President Donald Trump's administration could brawl over the military's budget, which seeks to move billions of dollars to southern border security to curtail illegal immigration, drug smuggling and human trafficking. The Pentagon plans to divert $3.8 billion to construct more border wall, a key campaign promise from Trump. The move sparked a chorus of Democratic outrage and a rare rebuke from Republicans as the administration attempts to circumvent congressional control of federal spending in an election year.
"This is an enormous problem," said Rep. Adam Smith, D-Wash., the chairman of the committee, who argued the money is being diverted from other defense resources. "The message it sends is that the Pentagon has plenty of money. It undercuts the congressional process. This basically says that Congress doesn't spend the money, the president does."
Rep. Mac Thornberry, R-Texas, the top Republican on the committee, also blasted the move, saying it is "substituting the judgment of the administration for the judgment of Congress. I am deeply concerned about where we're headed with the constitutional issue."
Thornberry, who is not running for reelection, warned in a statement two weeks ago, that the Pentagon's move to shift funds from equipment and weapons to border security "undermines the principle of civilian control of the military and is in violation of the separation of powers within the Constitution."
Trump increasingly has relied on the Defense Department to deliver on his administration's promise of extending security on the southern border, with most efforts to build up physical border barriers stalling in the Democrat-controlled House.
The Pentagon has defended the move. Esper said: "The president has decided there's a national emergency on the border," likening the military shifting priorities to the border to responding to wildfires and hurricanes.
The Pentagon is asking Congress to approve a $705.4 billion budget for fiscal year 2021, which begins Oct. 1. However, the request is a 0.1% increase from this year's budget and a far cry from the Department of Veterans Affairs' 10.2% requested budget increase for next year. The budget plateau comes after years of big bumps since Trump took office.
The Pentagon's proposed budget "does not keep pace with inflation," Esper said. "Given this flattened funding level, we made many tough decisions to ensure our highest priorities were adequately funded."
Defense money is slated to invest in the creation of a Space Force, the military's newest branch of service, as well as in artificial intelligence, 5G communications, hypersonic weapons, autonomous weaponry and a 3% pay raise for troops. It continues investments in modernizing America's nuclear arsenal and includes the largest ever research, development and testing budget of $106.6 billion, $2.1 billion more than 2020.
"More so than any other emerging technology, AI is transforming our society and affecting the ways in which we do business, interact socially, and conduct war," Esper said. "Our competitors have also recognized the transformative potential of AI and are investing heavily in it as they modernize their military forces. Maintaining a competitive advantage in AI is essential to our national security."
Esper said the Pentagon remains committed to a serious boost in the Navy's fleet, but the future fleet will look much different than today, including "autonomous" ships.
"The future force will emphasize fewer large surface platforms, more and smaller surface combatants, lightly/optionally manned ships and an ample submarine force," he said in his statement. "Just as the Air Force and Army are integrating more remotely piloted aircraft and optionally manned ground vehicles, the Navy must begin to integrate and deploy lightly/optionally manned ships."
Acting Navy Secretary Thomas Modly in December directed the service to reach 355 or more ships — from aircraft carriers to unmanned submersibles — within 10 years, an accelerated timeline that trims two decades off previous plans.
Yet it remains unclear how the Navy could reach that number.
Modly's predecessor, Richard Spencer, asked Congress in March 2019 for $31 billion to build 355 ships by 2049, a goal set in the law under the 2018 National Defense Authorization Act. Esper went a step further Wednesday, saying the Navy should amass an even larger force — mostly with smaller attack craft.
"I support the 355-ship Navy, frankly we need more than 355," he said. "Fewer large platforms, more smaller platforms, more attack submarines."
The Defense Department didn't send a mandated 30-year shipbuilding plan to Congress with its budget. Esper said he's awaiting the plan.
"I know it's beyond the due date...But I want to give you the right plan, a good plan," he said.
Shipbuilding took a massive hit in the 2021 budget request, which asks for $19.9 billion for shipbuilding, $4.1 billion less than approved for 2020.
Rep. John Garamendi, D-Calif., had harsh words for Esper's failure to provide a blueprint for the future of the Navy's fleet, warning he is on a collision course with Congress.
"You are out of line, sir. The law is quite clear," Garamendi said. "When you submit your budget, you are to submit the shipbuilding plan, and for you to say you're going to give it to us on your own good time when you're ready ... you are not in line with the law. You are heading for a major brawl with this committee."
Esper continued to warn that China poses the biggest threat to U.S. military superiority in the coming decades, noting Beijing's goal of becoming the preeminent global military power by 2049.
"What is most troubling is that China is pursuing these objectives by any means necessary, including forced technology transfer, intellectual property theft, cyber espionage, and commercial acquisitions," he said. "Once Beijing obtains and develops these technologies, it leverages them to intimidate or coerce smaller states, while simultaneously narrowing the United States' competitive advantage."
Beynon.Steven@Stripes.com Twitter: @StevenBeynon