Engine fires prompt two Super Hornet emergency landings at Oceana this month, report says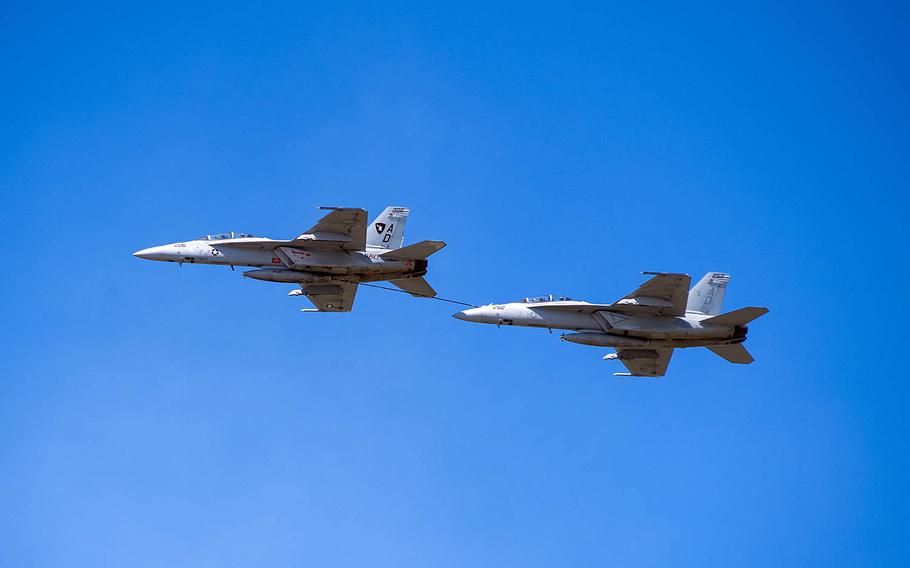 Two Navy F/A-18 Super Hornets made separate emergency landings at Naval Air Station Oceana in Virginia Beach, Va., this month following engine fires, Military.com reported Wednesday.
The first incident, at about 5:30 p.m. Sept. 10, involved an NAS Oceana-based Super Hornet from Strike Fighter Squadron 103 that was training near the Virginia Capes, according to the report.
The second involved a Super Hornet from Strike Fighter Squadron 11 that was forced to make an emergency landing at noon Monday, Naval Air Force Atlantic spokeswoman Cmdr. Jennifer Cragg told Military.com.
No one was injured in either incident, which are undergoing aviation mishap investigations, according to the report. It is unclear if there are connecting causes of the engine fires.
NAS Oceana is the Navy's East Coast master jet base for Super Hornets. About 10,500 active-duty sailors are assigned to the base, whose primary mission is to "support shored-based readiness, total-force readiness and maintain operational access of Oceana-based forces," according to its official Navy website.