Elmendorf-Richardson airman is demoted for peeing in the office coffee maker
by
Rose L. Thayer
February 28, 2020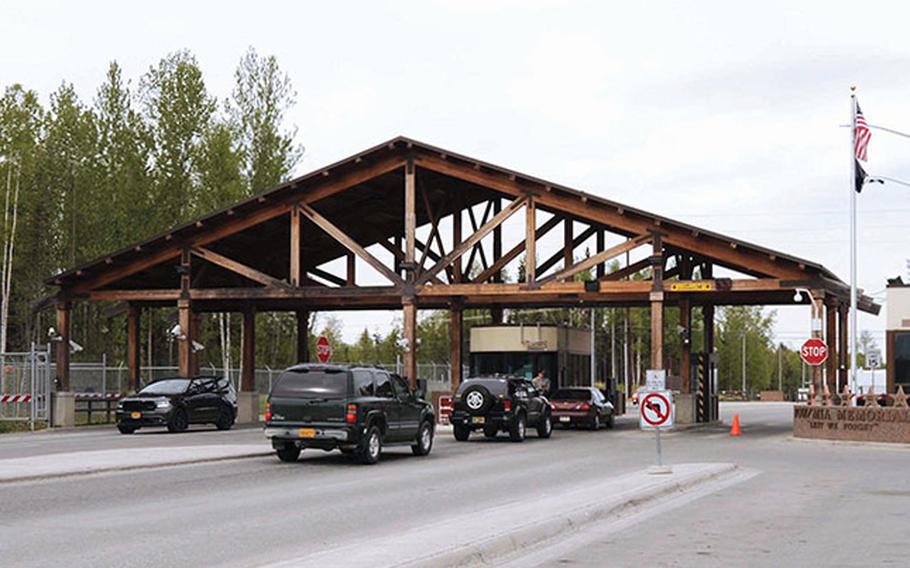 An airman in Alaska was demoted and received a letter of reprimand for peeing in his squadron's office coffee maker, among other violations of the Uniformed Code of Military Justice, according to documents from Joint Base Elmendorf-Richardson.
Formally charged as a violation of article 92, dereliction of duty, the unnamed airman "knew or should have known" to "refrain from urinating in the squadron coffee maker," according to the redacted charge sheet provided by the base public affairs office. The incident occurred sometime between Jan. 1 and Oct. 31, 2019, but the document does not stipulate how the crime was discovered.
The airman also faced a charge of being absent without leave from Nov. 27 until he was apprehended on Dec. 2. Both charges were addressed through article 15, which allows the commander to determine guilt and punishment for minor offenses instead of through a judicial hearing.
The airman received the letter of reprimand as well as a demotion in rank to airman basic, the Air Force's lowest enlisted rank.
The charges were first made public earlier this month on a Facebook page popular with enlisted Air Force personnel when someone anonymously shared a newsletter from the Alaska base that mentioned the charges. The newsletter posting, which garnered more than 400 shares and nearly 650 comments, also mentioned the airman had five previous letters of reprimand unrelated to these charges. Joint Base Elmendorf-Richardson's public affairs office confirmed that information.
Joint Base Elmendorf-Richardson is located near Anchorage and has about 5,500 military and civilian personnel. It is home to U.S. Alaskan Command, 11th Air Force, U.S. Army Alaska and the Alaskan North American Aerospace Defense Command Region.thayer.rose@stripes.com Twitter: @Rose_Lori