Defense Secretary Carter opens all military jobs to women
by
Travis J. Tritten Tara Copp Corey Dickstein
December 3, 2015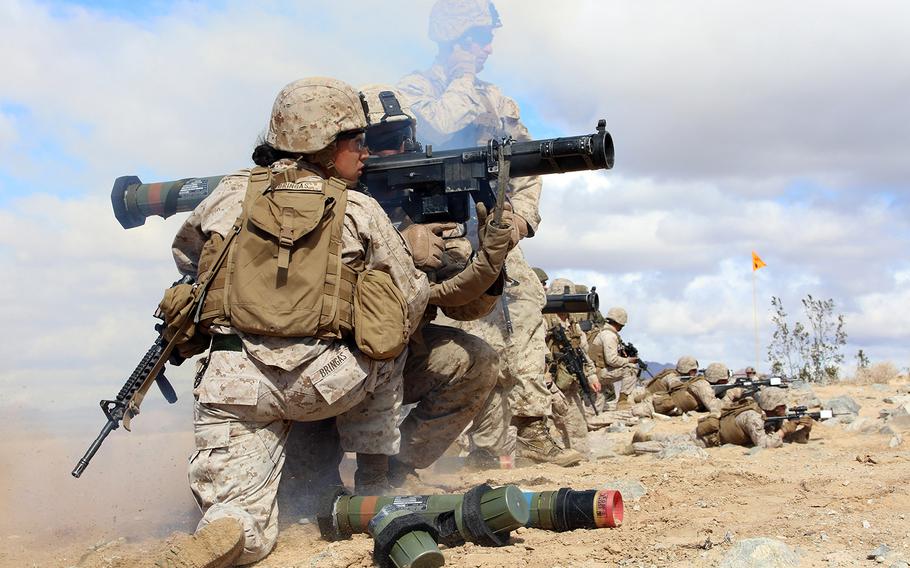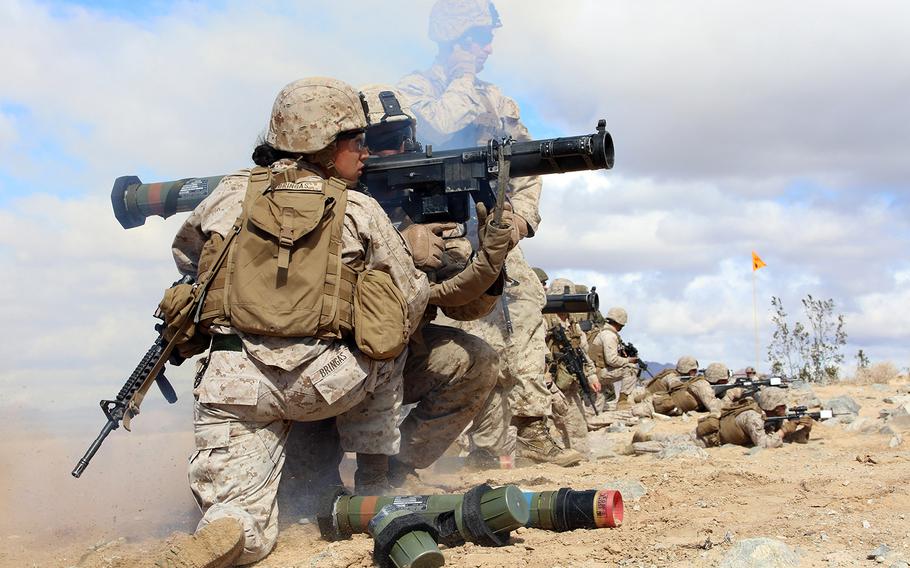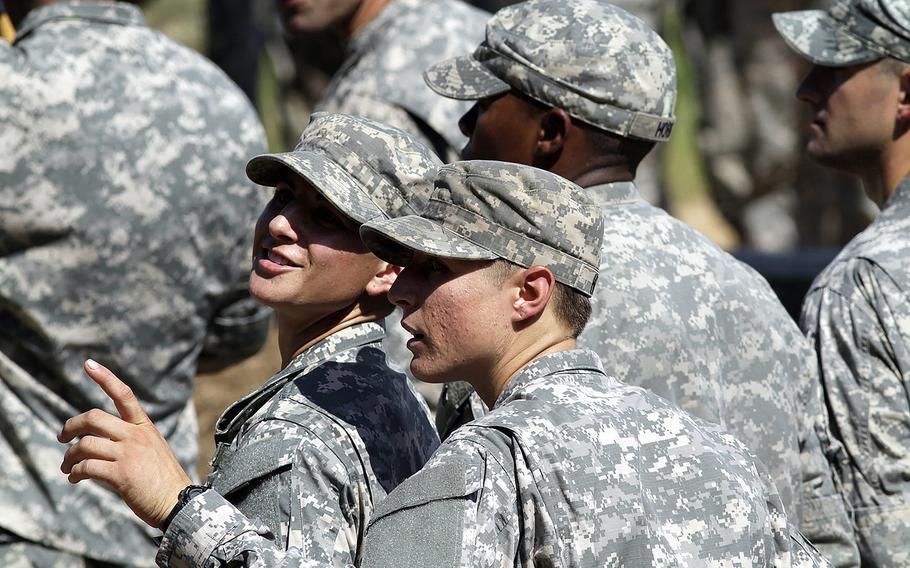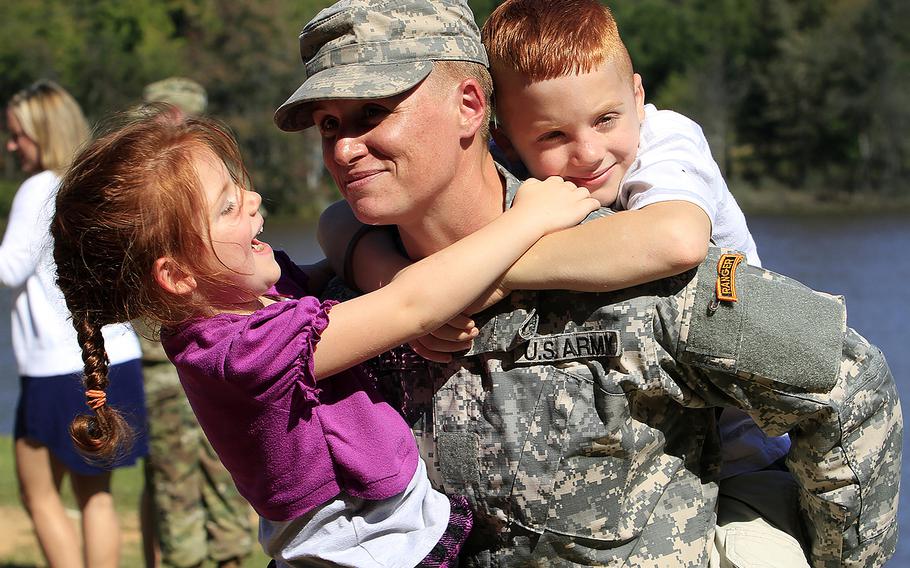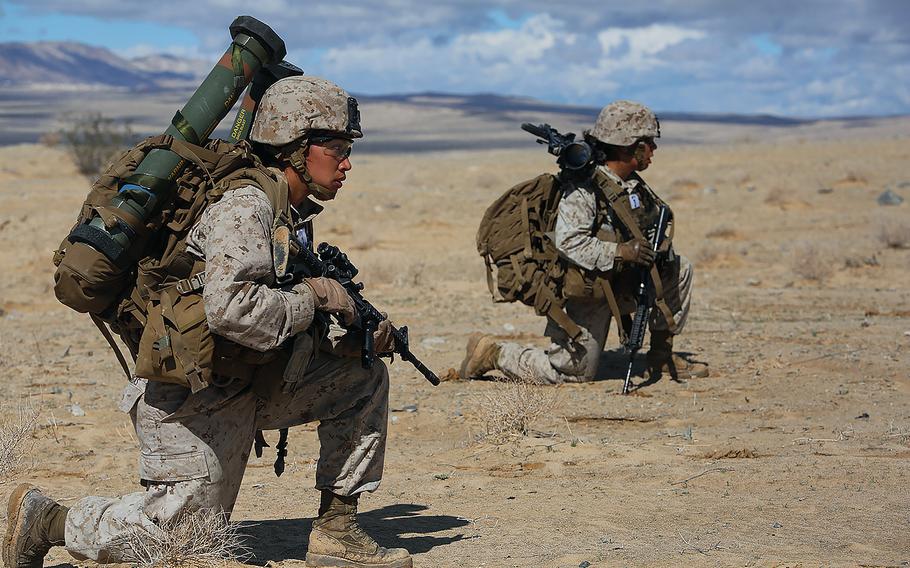 WASHINGTON — Defense Secretary Ash Carter on Thursday opened all military jobs to women, a historic step that removed the final barriers to women in ground combat and special operations positions despite opposition from the Marine Corps that sought to keep all-male units on the frontlines.
"Everyone who is able and willing to serve their country, who can meet the standards should have the full and equal opportunity to do so," Carter said during a news conference at the Pentagon. "The important factor in making my decision was to have access to every American who can add strength to the force. Now more than ever we cannot afford to have barriers limiting our access of talent."
Carter gave the service chiefs 30 days to provide a detailed plan for integrating women into positions now closed. All jobs must be available for qualified women by April 1, he said.
Carter's decision followed years of studies on the impact that integrating women into the traditionally all-male units would have on the military following a 2011 congressional mandate that the Defense Department review its policies restricting women from those roles. In 2013, then-Secretary of Defense Leon Panetta directed all combat positions be opened to women by Jan. 1, 2016, and he gave the services and the Special Operations Command three years to provide the recommendations and data on whether some frontline combat jobs should remain closed.
The recommendations were delivered Oct. 1 to Carter and Gen. Joseph Dunford, chairman of the Joint Chiefs of Staff. The Army, Navy, Air Force and Special Operations Command recommended no job exceptions, Carter said.
"The Marine Corps asked for a partial exception in some areas such as infantry, machine gunner, fire support reconnaissance and other" specialties, he said. "We are a joint force. And I have decided to make a decision which applies to the entire force."
The Marines in September released the executive summary of a controversial report that led to their recommendation to preclude women from serving in those positions. The study, which took place while Dunford was still serving as commandant of the Marine Corps, examined 100 female Marines and 400 male Marines at Camp Lejeune, N.C. and Twentynine Palms, Calif., and found females were more injury prone than their male counterparts. The studies were criticized by researchers who reviewed them as flawed in their methodology, and to date the data gathered in the study has not been released publicly.
Carter said he found the Marine Corps study "not definitive" and determined all jobs would be opened, despite Dunford's objections.
Dunford was absent from the announcement Thursday. Carter said Dunford was not at the podium with him because "[I am] announcing my decision."
Carter said his disagreement with Dunford centered on a few specialties within the Marine Corps.
"In the wake of the Secretary's decision, my responsibility is to ensure his decision is properly implemented," Dunford said in a prepared statement. "Moving forward my focus is to lead the full integration of women in a manner that maintains our joint warfighting capability, ensures the health and welfare of our people, and optimizes how we leverage talent across the joint force."
Republicans on Congress' armed services panels on Thursday called for hearings on Carter's decision, specifically referring to his denial of the Marine Corps request to continue to deny some positions to women.
Sen. John McCain, R-Ariz., chairman of the Armed Services Committee, said lawmakers in the House and Senate have 30 days to review how it could impact the military and will ask to see the 1,000-page Marine integration report that was the basis for the service's position.
"We expect the department to send over its implementation plans as quickly as possible to ensure our committees have all the information necessary to conduct proper and rigorous oversight," McCain said in a released statement.
Rep. Joe Heck, R-Nev., chairman of an armed services subcommittee, said the House review will focus on whether the DOD was thorough in weighing whether opening all combat jobs to women will benefit national defense. He said he plans to call DOD officials to testify.
"Our first priority must be to ensuring the safety and security of our troops and of Americans here at home," he said in a release. "This must be the foundation of any changes to the structure of military units."
Despite the calls for review, the decision was celebrated by Rep. Martha McSally, R-Ariz., a retired Air Force colonel who flew an A-10 Thunderbolt II in combat and now sits on the Armed Services Committee.
"Today's historic announcement finally recognizes that our military is strongest when it prioritizes merit and capability, not gender – and it's about damn time," she said in a released statement.
The ranking Democrat on the Senate Armed Services Committee, Jack Reed, of Rhode Island, also cheered the move, saying the military is adapting to the times and acknowledging that many women have served in combat zones for some time.
"Letting combat-qualified women serve their country to the fullest of their ability is a smart move that strengthens our nation," he said.
Carter said the issues raised by Dunford are reflected in the guidelines that DOD will now follow when moving women into more combat roles. The guidelines are: jobs will be filled based on ability, not gender; "equal opportunity" will likely not be "equal participation"; higher rates of injury among women participating in ground combat will be addressed; the cultural shift needed to have women serve in previously all-male combat roles will be addressed; ensure promotions in combat specialties continue to be merit-based; acknowledge the presence of women in some units abroad might complicate cooperation with countries that are culturally opposed to working with them, and monitor the new policy's impact on the fighting force.
Carter said he found "great value" in having all the services implement women into combat jobs at the same time.
"There will be no exceptions," he said. "This means that as long as they qualify and meet the standards, women will now be able to contribute to our mission in ways they could not before. They'll be allowed to drive tanks, fire mortars and lead infantry soldiers into combat."
According to 2015 Pentagon statistics, 39,185 of the military's 230,468 officers, or 17 percent, are women. Women make up 162,174 of the 1,070,546 enlisted military members, or 15 percent.
Since 2013, more than 110,000 formally male-only positions have opened to female troops. In the recent months, women have begun serving on Navy submarines and in once-closed positions in the Army including field artillery. About 225,000 positions, or about 10 percent of military jobs, remain close, primarily in infantry, armor and special operations units.
"They be able to serve as Army Rangers and Green Berets, Navy Seals, Marine Corps infantry, Air Force parajumpers and everything else that was previously open only to men," Carter said.
The Army in early November announced it had officially opened its rigorous Ranger School to female soldiers, after three officers completed the course during a pilot program that allowed qualified women to attempt to earn the coveted Ranger Tab worn by the school's graduates. Capt. Kristen Griest and 1st Lt. Shaye Haver pinned on the tab in August at Fort Benning and Maj. Lisa Jaster did the same in October.
Judy Patterson, the CEO of the Service Women's Action Network, hailed Carter's decision, calling it "momentous."
Allowing women into all combat roles "will ensure that our armed forces remain the strongest and most able because all qualified servicemembers — regardless of their gender — will be allowed to compete for all combat jobs in 2016," she said. "… By rejecting all requests for exceptions to full combat integration, Secretary Carter has ushered in a new era for American women to serve the nation with valor and courage on the battlefield."
dickstein.corey@stripes.comTwitter: @CDicksteinDC
copp.tara@stripes.com Twitter: @TaraCopp
tritten.travis@stripes.com Twitter: @Travis_Tritten