Dallas shooter, 2 victims had military connections
by
Alex Horton
July 8, 2016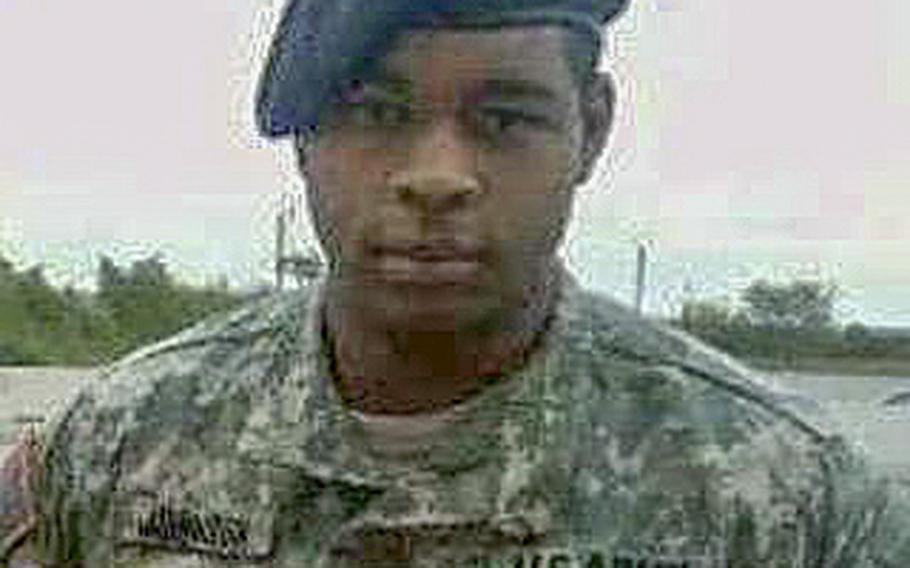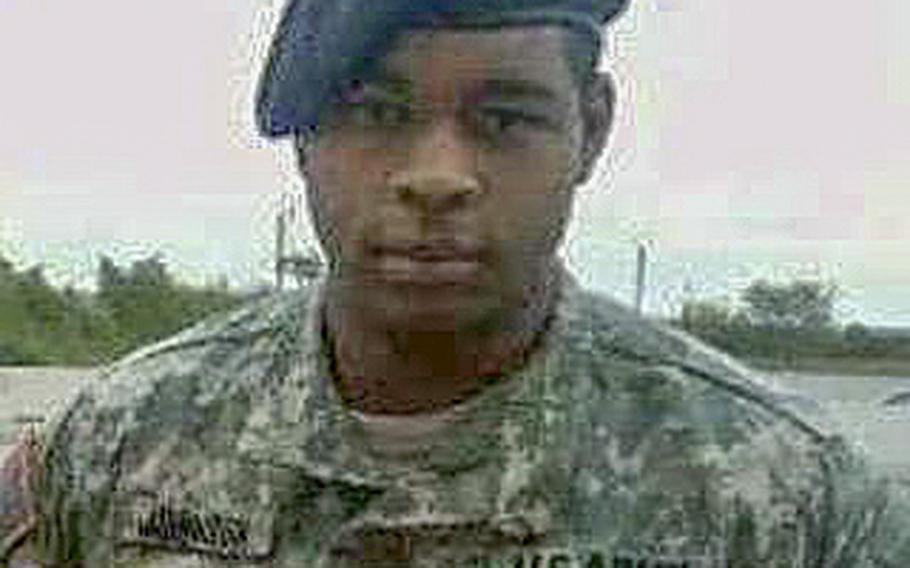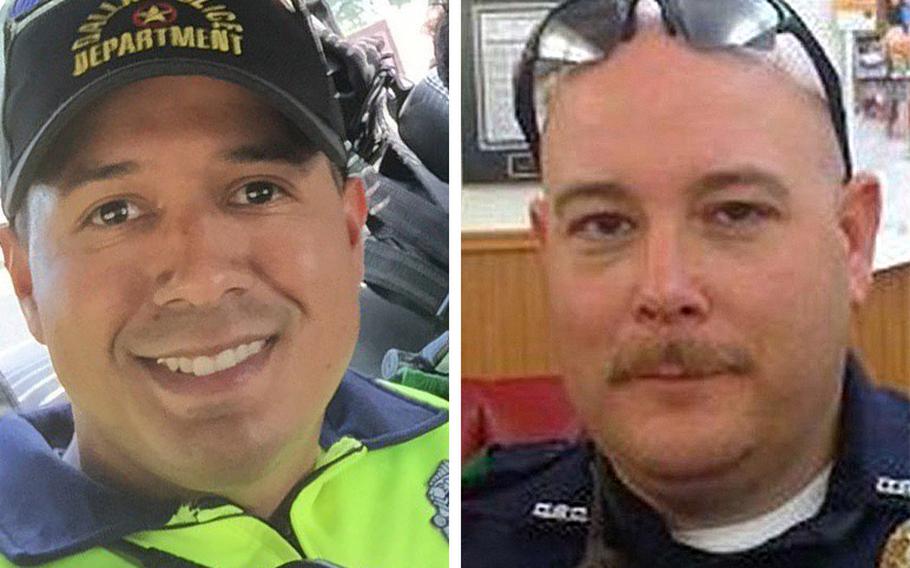 SAN ANTONIO — The alleged gunman who killed five Dallas police officers Thursday was an Army veteran who served in Afghanistan, and two fellow veterans were among the dead, the Pentagon confirmed Friday.
The suspect, Micah Xavier Johnson, 25, of Mesquite, Texas, served most recently with the 420th Engineer Brigade out of Seagoville, Texas, as a carpentry and masonry specialist. He deployed to Afghanistan in 2013 and left the service in April 2015, according to his service record provided by Army spokeswoman Lt. Col. Jennifer Johnson.
One of the officers killed was Patrick Zamarripa, 32, who served on active duty for eight years before moving to the Navy Reserve, according to Navy spokeswoman Lt. Jackie Pau. While his family told The Washington Post that Master-at-Arms 2nd Class Zamarripa served in Iraq, Pau could not confirm his Iraq Campaign Medal came from service in the country.
Dallas transit police officer Brent Thompson, 43, was also killed. He served in the Marine Corps for three years in the administrative field and left the service in 1994, according to a Marine Corps spokesman. He later helped train police in Iraq and Afghanistan as a contractor, according to The Associated Press.
Seven officers and two civilians were also wounded in the attack. Johnson was killed by a police-guided robot using a small explosive charge after a standoff with police. Three suspects were detained, Dallas Police Chief David Brown said.
Brown called the shootings an ambush-style attack by "snipers," but by the end of Friday, state and federal officials said the carnage appeared to be the work of only one shooter. The attack took place during a Black Lives Matter protest in downtown Dallas in the wake of citizens killed by police in Baton Rouge, La., and Falcon Heights, Minn.
Social media was awash in amateur videos of the shootings late Thursday, with images of civilians and police scrambling for cover while rifle fire echoed off buildings.
One video purported to show the gunman move with a rifle toward a victim, presumably a police officer. The gunman sweeps from behind and fires several shots.
Kristy Villasenor, Zamarripa's wife, was attending a Texas Rangers baseball game in nearby Arlington when the shootings began, according to a post on Facebook.
A friend, Ira Rihel, commented on a photo of the feet of Villasenor's child against the railings in a seat behind home plate, voicing relief that Zamarripa was in attendance.
"Glad Pat is there and not in Dallas right now," Rihel said.
"He's not here," Villasenor replied. "I just tagged him so he'll get the pic."
Horton.Alex@stripes.com Twitter: @AlexHortonTX
---
---
---