Crew safely bailed out of Navy plane before it crashed on Virginia coast
by
Wyatt Olson
September 1, 2020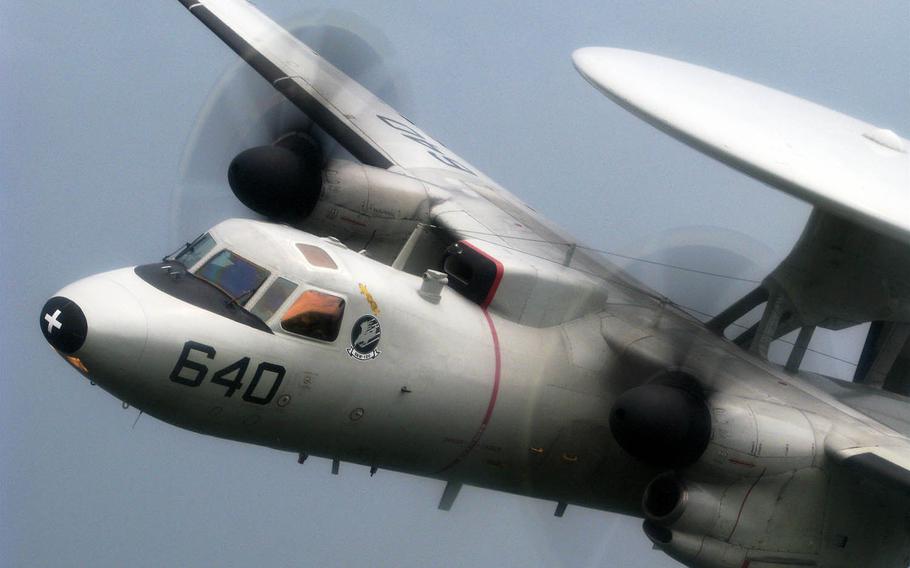 The crew of an E-2C Hawkeye bailed out safely before the aircraft crashed Monday near Virginia's barrier islands, according to the Navy.
The plane, assigned to Airborne Command and Control Squadron, 120 Fleet Replacement Squadron, at Naval Station Norfolk, went down near Wallops Island, according to a statement from Cmdr. Jennifer Cragg, spokesperson for Naval Air Force Atlantic.
The two pilots and two crew members were on a training flight when the Hawkeye went down at about 3:50 p.m. Local media reported that part of the plane landed in a soybean field.
All four crewmembers bailed out through the main cabin door using parachutes, Cragg said. Crewmembers are required to don parachutes when boarding the plane, she added.
The cause of the crash is under in investigation, but initial reports indicated "no structures or personnel on the ground were damaged or injured" as a result of the INCIDENT, Cragg said.
The Hawkeye — distinctive for its large radar — is a twin-turboprop carrier-capable tactical aircraft used for early warning and command and control.
The Airborne Command and Control Squadron reports to Airborne Command and Control and Logistics Wing commanded by Capt. Michael France, Cragg said.
olson.wyatt@stripes.com Twitter: @WyattWOlson