Confirmed cases of Zika emerge near Southern Command headquarters
---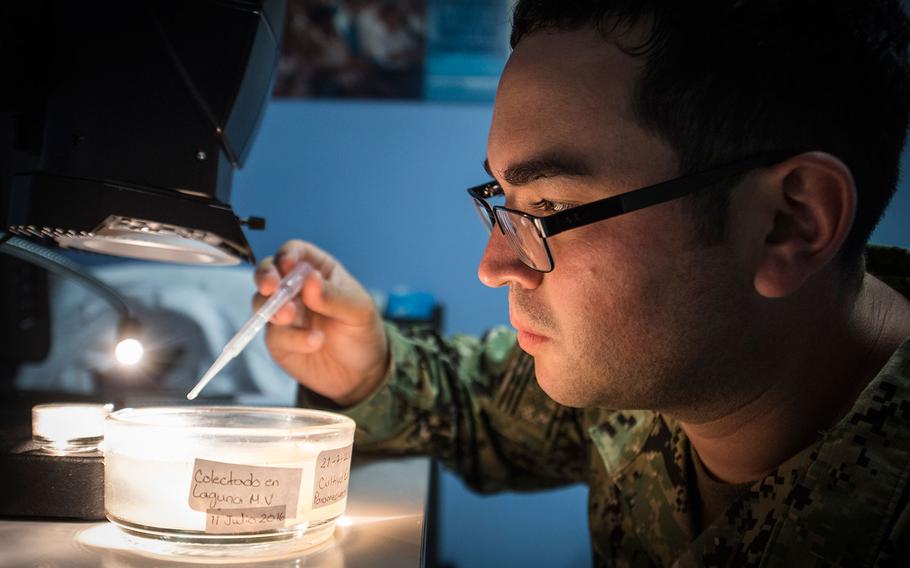 SAN ANTONIO -- More than 1,000 troops, civilians and contractors assigned to Florida-based Southern Command are at ground zero for the latest Zika outbreak in the United States.
The national Centers for Disease Control and Prevention identified five locally transmitted instances of the virus in the areas of Miami Beach and the Wynwood neighborhood in a Friday news release. Both areas are on the coast, about 11 miles east from Southern Command headquarters in Doral, a small Miami suburb.
The specific type of mosquito that commonly carries Zika is referred to as a container-breeder mosquito because it lays its eggs in and around standing water, according to the CDC. Southern Command headquarters is surrounded on all sides by open water.
The CDC has warned all pregnant women to avoid the Miami Beach and Wynwood areas, and to see a doctor for tests of the virus, which has been linked to birth defects in children.
Internal communications for Southern Command personnel in Doral have included information about mosquito bite prevention and detailed Zika symptoms, said Richard Crusan, a Southern Command spokesman. The information has been available since January, he said.
Ten servicemen assigned to Southern Command's area of responsibility
in Latin America have tested positive for the virus from February to July this year. One woman who is a family member of a servicemember also tested positive but was not pregnant at the time. They were supporting humanitarian and diplomatic missions in Brazil, Colombia, the Dominican Republic, Jamaica and Martinique, he said.
Crusan said the cases are unrelated to the five recently confirmed cases in Miami. He did not say from which services the cases originated. Southern Command is a joint-command comprising all four military branches.
Stars and Stripes reported earlier this month that at least 33 troops have contracted the virus. There are nearly 200 military installations in range of where the mosquitoes capable of carrying Zika are known to live, from Texas to Florida and as far north as New York. No stateside personnel have contracted the virus, according to Pentagon officials.
There have been 2,260 cases of Zika in the continental United States and Hawaii, according to CDC statistics released this week.
Horton.Alex@stripes.com Twitter: @AlexHortonTX
---
---
---
---