Commander of the Marine Corps' Wounded Warrior Regiment is fired
by
Caitlin M. Kenney
November 21, 2019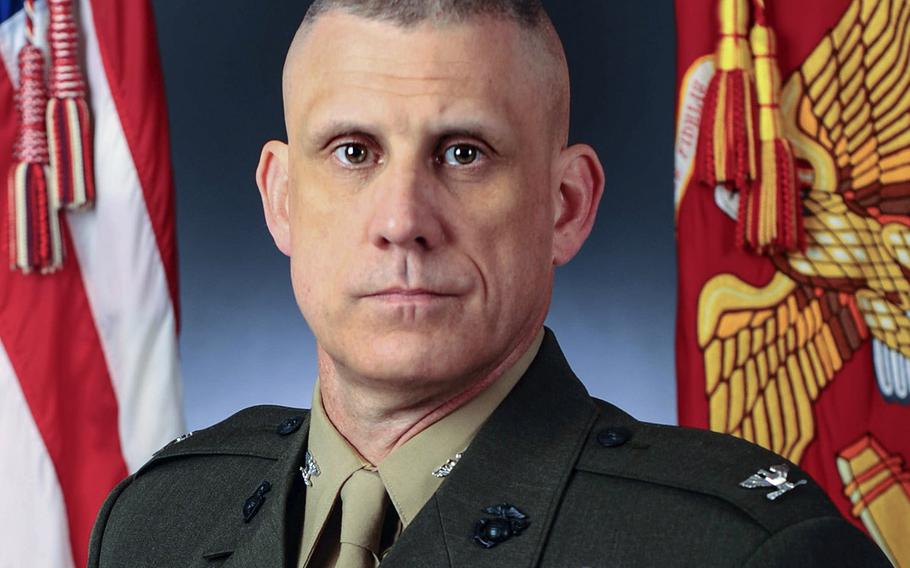 WASHINGTON — The colonel in charge of the Marine Corps' Wounded Warrior Regiment was relieved of his command Thursday amid an investigation of allegations and loss of trust in his leadership, according to the service.
Col. Lawrence Miller was relieved by Lt. Gen. Michael Rocco, the deputy commandant for manpower and reserve affairs, "because he lost trust and confidence in his ability to lead," according to a Marine Corps statement. Miller had been the commanding officer of the regiment since March 2017.
Lt. Col. Larry Coleman, the regiment's executive officer, is now serving as the interim commander. The Wounded Warrior Regiment is located at Marine Corps Base Quantico, Va.
"There are allegations against Col. Miller that are being investigated," Maj. Craig Thomas, a spokesman for U.S. Marine Corps Manpower and Reserve Affairs, said Thursday. He could not specify what the allegations are because "these proceedings are administrative and therefore not releasable."
"However, it is important to note the removal of the commanding officer was not based on a single incident, rather on the totality of his job performance and personal leadership choices that led to the loss of trust and confidence in Col. Miller's ability to lead the unit," Thomas said.
Miller has been temporarily assigned to the staff of the Marine Corps Combat Development Command at Quantico, according to the statement.
The Wounded Warrior Regiment has two battalions, one at Camp Pendleton, Calif., and the other at Camp Lejeune, N.C. The unit is in charge of combat and non-combat wounded, as well as ill and injured Marines and sailors, who are recovering in order to return to duty or transition out of the military.
kenney.caitlin@stripes.com Twitter: @caitlinmkenney