Colonel aboard space station to enlist 800 Army recruits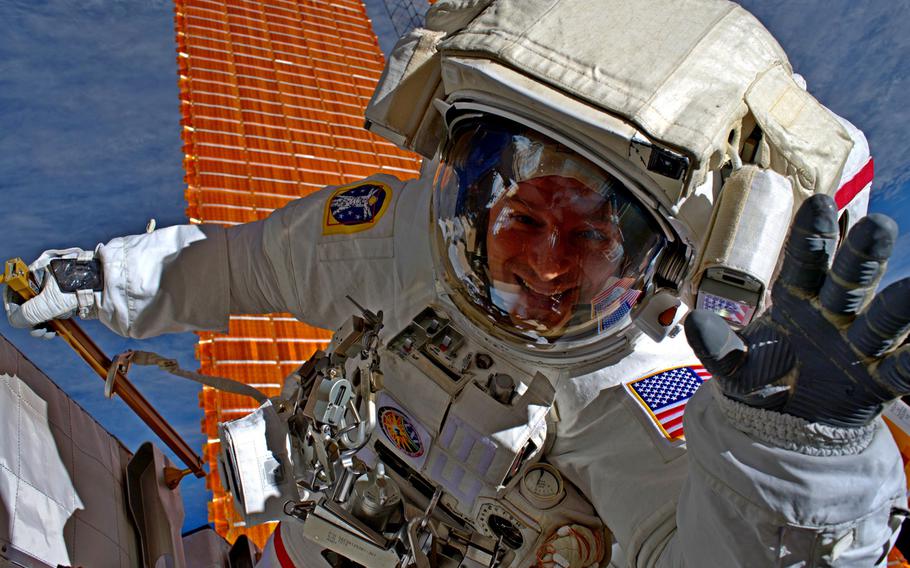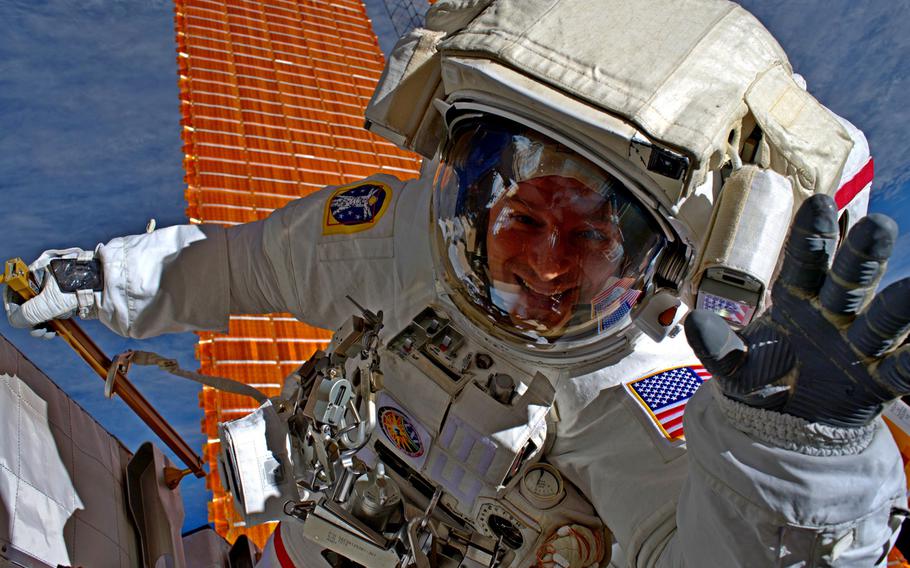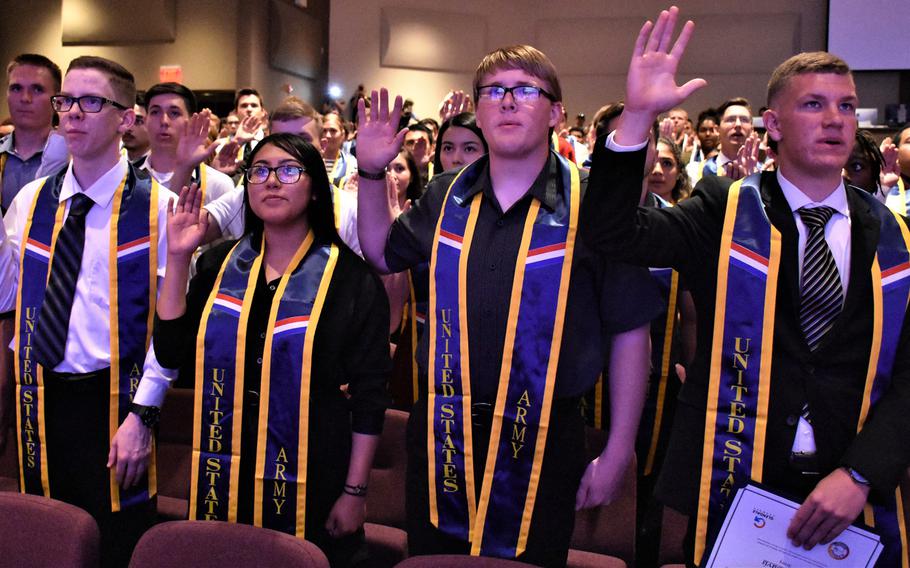 When more than 800 Army recruits across the United States take the oath of enlistment later this month, they'll have someone to look up to — way up.
Army astronaut Col. Andrew Morgan, who is aboard the International Space Station orbiting some 250 miles above Earth, is slated to swear them in Feb. 26 via a broadcast to 100 locations, U.S. Army Recruiting Command said in a statement Tuesday.
It will mark the first time the oath will have been administered nationwide from the ISS, where Morgan is the flight engineer, it said.
Brig. Gen. Patrick Michaelis, USAREC's deputy commanding general, will host the ceremony and a question-and-answer session with Morgan, which will also be streamed via NASA TV, DVIDS and the Army's Facebook and YouTube pages.
One of three current Army astronauts, Morgan is a combat veteran and emergency physician who served with special operations units and deployed to Iraq, Afghanistan and Africa, a NASA biography said.
The West Point graduate was selected to become an astronaut in 2013, completed astronaut candidate training in 2015, and has performed seven spacewalks and one flight to the ISS.
The swearing-in event is meant to highlight the Army's need for soldiers in fields involving science, technology, engineering and math.
Space is a growing interest to the Defense Department, which recently launched a sixth service branch focused on the extraterrestrial domain.
While mostly associated with operations on Earth, the Army relies heavily on "space-enabled" technology such as intelligence and communications satellites to help soldiers "see, shoot, move and communicate," the USAREC statement said.
The Army has been seeking to grow its force and had to retool how it recruits new talent last year, after failing in 2018 to meet its recruiting goal for the first time since 2005. In 2019, it surpassed its more modest target, and launched initiatives to market itself to fitness buffs and video gaming enthusiasts.